Crypto News... Vlog Style 📸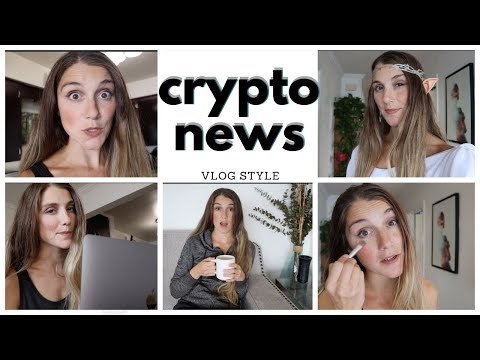 ---
I'm back with another vlog style, crypto news update! You guys loved the last one so much that I thought it would be fun to roll another one out today.
🥳 Subscribe for more Crypto News Updates 🥳
https://www.youtube.com/channel/UCTFesG4nhqr4vHH6JsBdRYA
If I had unlimited amounts of time - I would definitely make one of these everyday... but maybe i'll have to start making them more often! Here are some of the highlights from today:
Markets took a dip, but are starting to recover
The wave of NFT hype
Leaked documents show that banks allowed criminals to transfer about 2 trillion in dirty money around the world.
Banks can now hold reserve funds for fiat backed stable coins.
Speaking of that... the European Central Bank wants to rename stable coins.
Uniswap users have claimed 560 million dollars of UNI tokens in the first week.
Russia really starting to crack down on crypto taxing and reporting.
Michael Saylor's bitcoin tweets are a mood.
Can't escape DeFi... even for lunch.
Pomp and Portnoy interview actually happened
Of course, I had to poke fun at myself and my LOTR themed bitcoin video. 🙈
Gemini expands into the UK
Enjoy!
🔥Let's Be Friends 🔥
Website - https://lealovescrypto.com
YouTube - https://YouTube.com/c/GirlGoneCrypto
Twitter - https://www.twitter.com/girlgone_crypto
Linkedin - https://linkedin.com/in/GirlGoneCrypto
Instagram - https://www.instagram.com/girl_gone_crypto
Hive - https://peakd.com/@coruscate
Steem - https://steemit.com/@coruscate
Flote - https://flote.app/GirlGoneCrypto
TikTok - http://vm.tiktok.com/m3kSQX/
Facebook - https://www.facebook.com/girlgonecrypt0/
#cryptonews #bitcoin #DeFi #crypto #NFT #NFT's #uniswap #UNI #michaelsaylor #pomp #LOTR #Gemini
---
▶️ DTube