Bridging the Gap Between Academia and Blockchain with Erick Pinos the President of BEN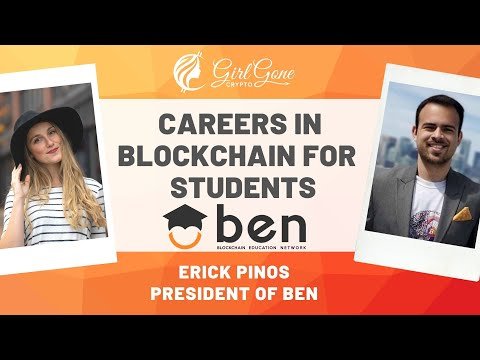 ---
I got to sit down with Erick Pinos the President of the Blockchain Education Network (BEN) to chat about bringing blockchain to higher education.
We've known each other around the crypto verse for a few years and so it was great to finally get to meet and chat!
Erick has a really interesting background in the world of education. He is an MIT graduate that was part of the MIT Bitcoin Club while in school and is now the president of the Blockchain Education Network.
BEN operates in 7 different countries with over 500 universities. They work with well established and respected schools like Berkeley, Duke, Georgia tech, Harvard and more.
I sat down with Erick to hear about the mission of BEN and how they are working to help students not only have increased access to blockchain education, but to help them find blockchain based jobs after graduation as well.
Erick is also America's Eco-System Lead for Ontology and so at the end he gives us a brief overview of what Ontology is and what problems they are solving in the market. I may need to have him back on to chat more in depth about that project sometime.
I know you guys are going to love this conversation with Erick! As always, I'd love to hear your thoughts on the comment section below.
🔗Guest Links:
https://twitter.com/erickpinos
https://twitter.com/OntologyNetwork
https://twitter.com/BlockchainEdu
https://twitter.com/MITBitcoinClub
https://blockchainedu.org/
🔥Let's Be Friends 🔥
Website - https://lealovescrypto.com
YouTube - https://YouTube.com/c/GirlGoneCrypto
Twitter - https://www.twitter.com/girlgone_crypto
Linkedin - https://linkedin.com/in/GirlGoneCrypto
Instagram - https://www.instagram.com/girl_gone_crypto
Hive - https://peakd.com/@coruscate
Steem - https://steemit.com/@coruscate
Flote - https://flote.app/GirlGoneCrypto
TikTok - http://vm.tiktok.com/m3kSQX/
Facebook - https://www.facebook.com/girlgonecrypt0/
__
---
▶️ DTube