Tour of the Straw Bale Hut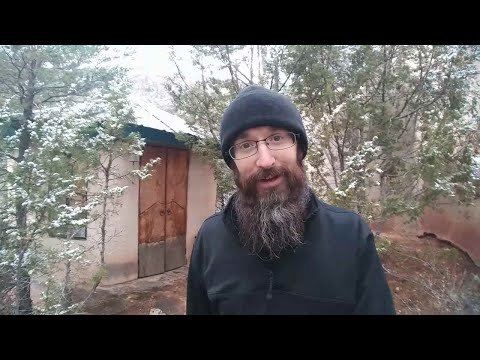 ---
Dear friends,
Check out the straw bale hut I'm living in! It's got everything I want and nothing more… I couldn't have wished for anything better.
Those of you who have followed me for awhile know that I like to live in small places. Gers, yurts, trucks, and now a straw bale hut. There's something so nice about simplicity in life, and I'm being drawn more and more in that direction every day.
I'll probably be here until late March of 2021, and then we'll see what happens. At that point I might decide to stick around, or maybe I'll pack everything into my backpack and set off on an on-foot nomadic adventure. We'll find out together!
Thanks for watching,
Cahlen
---
WEBSITE: https://cahlen.org
YOUTUBE: https://youtube.com/cahlen
FACEBOOK: https://facebook.com/cahlenlee
TWITTER: https://twitter.com/cahlenlee
VOICE: https://www.voice.com/profile/cahlen
MINDS: https://minds.com/cahlenlee
BITCHUTE: https://bitchute.com/cahlen
LBRY: https://lbry.tv/@Cahlen:0
ODYSEE: https://odysee.com/@Cahlen:0
RUMBLE: https://rumble.com/user/cahlen
EMAIL: [email protected]
---
I am probably wrong about at least one thing I said in this video. Please do your own research before putting this information into effect. Links may be affiliate.
Please read my Public Notice: https://cahlen.org/notice
#hermitlife #minimalism #simplicity #strawbale
---
▶️ DTube