Let's Clean My Wallet.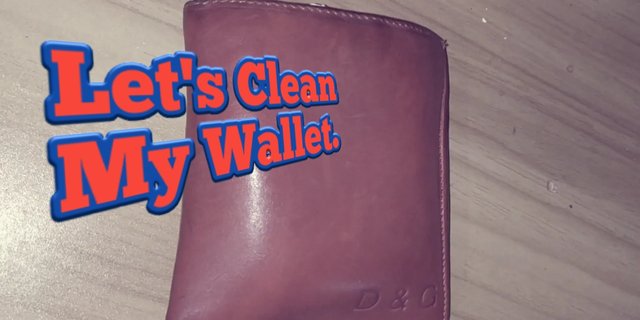 ---
Hello
I hope you're having a great day.
Welcome back to my blog.
Publishing a video in dtube after many days.
In this video... I've showed what was inside my wallet and then I cleaned the wallet by throwing some unnecessary papers.
I tried to make the video interesting by editing it.
You should watch the video to know more.

This is a video that I shared long ago in steem blockchain through dtube.
So... I uploaded many videos (vlogs) in dtube long ago which is not in the blockchain anymore.
And I uploaded those videos only in steemit so I hope it's legal to show those old memories again in hive through @3speak.
If you guys think it's a bad idea or something similar to spamming the blockchain then kindly let me know with a nice note why it's a bad thing to do and I'll stop doing it at once.

That's all for now. I'll come with an interesting post again.
Hit the upvote button if you like this post and leave a comment if you wanna say anything about this post or any other posts.
Please support me to keep having more of my works and you can follow me, so that you can see my future posts and you're always welcome to my blog.
And please subscribe to my youtube channel by wasting a little time of yours.

"About Me"
Generally...
I'm a writer (I write poems+short stories), Traveler (I travel whenever I get free times and resources as it's a part of my life actually), Photographer (I love it too much) and Designer (Currently I'm the lead designer of a private company).
In steem/hive blockchain...
I'm a curator of @tipu, @innerblocks, @minnowsupport, @diyhub, and support member of @steemitbd.
I am available at discord...
My Discord ID: ashikstd#5058
Find me on..






"Be Good, Think Good and Do Good"
---
▶️ DTube