Splinterlands 202003242339 - My Spark Pixie is better than yours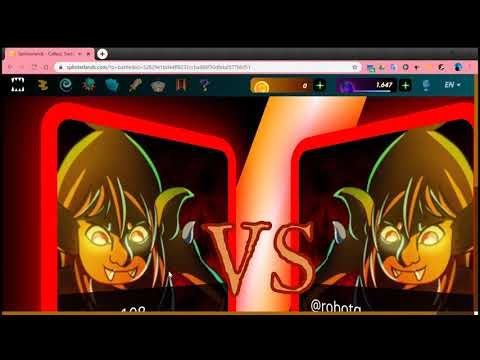 ---
Details of this week "SHARE YOUR BATTLE" at:
https://steemit.com/splinterlands/@sp...
Theme: SPARK PIXIES
I missed out the last round with my Serpent but I'm trying this round with Spark Pixies which I don't use often but still more often than Gelatinous Cube for sure. It was a low manna 13 battle with a Lost Legendaries rule. Opponent last team started with Wizard of Eastwood and I decided to go the fire element to burn, burn, burn. 😎 However, with a low manna 13 limit, there wasn't many Melee to choose from to start with. I put in my Exploding Dwarf. I put Spark Pixies at the back with Furious Chicken and Creeping Ooze before it shelter it a bit. My Spark Pixies killed off the opponent Spark Pixie in the first instance. Yay, My Spark Pixie is better than yours. Though I lost my Exploding Dwarf next, followed by Furious Chicken but my Spark Pixie finished the job well done.
本周"分享您的战斗"的详细信息:https://steemit.com/splinterlands/@sp...
主题:SPARK PIXIES
我的蛇错过了上一期的比赛,但是我这次用了Spark Pixies进行这一轮比赛。我不常用它,但肯定用它多过Gelatinous Cube。 这是一场低13Manna和Lost Legendaries规则的战斗。对手 最后一支由Wizard of Eastwood领。我决定出将火元素去烧烧烧。 但是,在较低的13Manna限制下,开始没有太多的选择。 我放入了Exploding Dwarf。 我把Spark Pixies放在后面而将Furious Chicken和Creeping Ooze在中间填补。 我的Spark Pixies一开始就杀了对手的Spark Pixie。 耶✌,我的Spark Pixie比您的赞。 尽管接下来我的Exploding Dwarf输了,然后Furious Chicken也是,但我的Spark Pixie战斗到底赢了。
---
▶️ DTube