Set our Eyes on Heavenly Things | Bible Verse of the Day [11-05-2021]
A Blessed day to all Christian Life Members!!!
I am pleased to share today another Bible Verse that will encourage us to continue our life in despite the trials we encounter every day.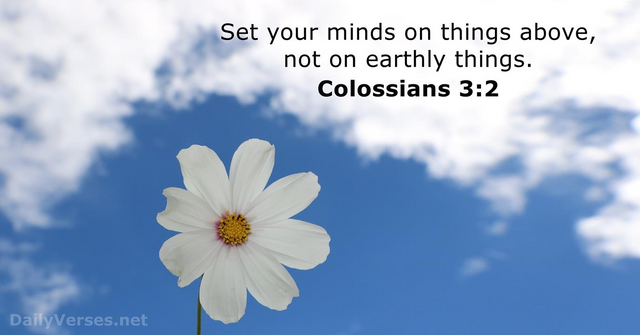 </center
Colosas 3:2
2 Set your minds on things above, not on earthly things.
All that we can see here on earth is just temporary and we will never bring it after we die that is why we don't need to focus ourselves on those earthly things that we can see in our two eyes but rather set our eyes and all of our lives to the things from above, heavenly things that is much important than anything else.
Thank you everyone for reading and God Bless!!!
To God be the Glory and Honor!!!