A Sure Future Hope | Bible Verse of the Day [10-24-2021]
A Blessed day to all Christian Life Members!!!
I am pleased to share today another Bible Verse that will encourage us to continue our life in despite the trials we encounter every day.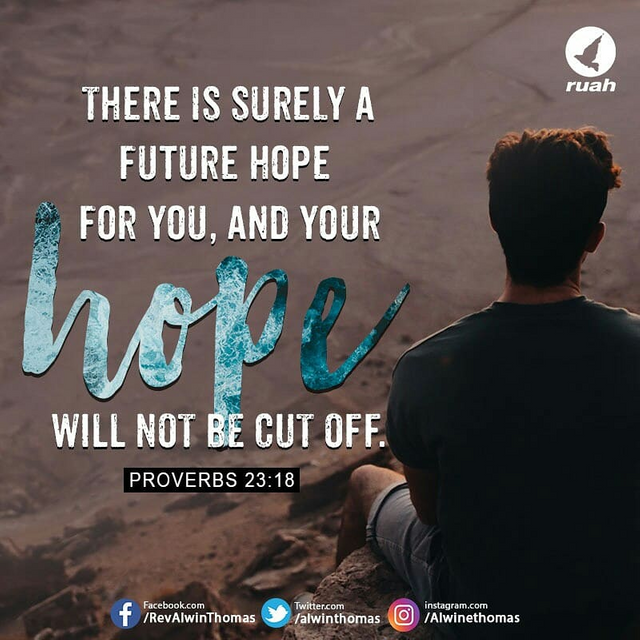 Image Source:
Proverbs 23:18 (New International Version)
There is surely a future hope for you, and your hope will not be cut off.
If we fully trust our lives to God, we will surely have a future hope in Him as He promised to us that He will never leave us nor forsake us. God is our ultimate hope as we keep on trusting in Him. God is so good all the time, and we always know that God is our all in all.
Thank you everyone for reading and God Bless!!!
To God be the Glory and Honor!!!