Cannabis Stocks in Canada now worth pennies ...
I'm not sure if anybody here on the Weedcash Network has been following the price of Cannabis Stocks in Canada. As you know Canada legalized Recreational Cannabis on October 17 2018.
Some companies like Canopy Growth, CGC reached Market Caps as high as $20 Billion Dollars.
Today Canopy has a Market Cap of around $ 5 Billion USD.
But look at some of these smaller players ..... .07 cents ?
Almost as cheap as #Weedcash
I might pick up a few shares at these prices. I set up a WealthSimple Trading Account so I can trade $100 with no fees.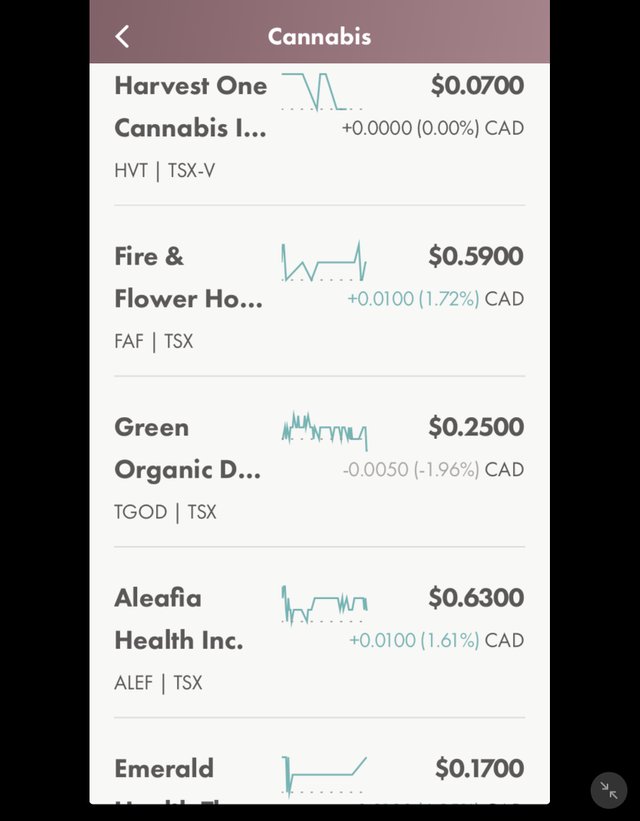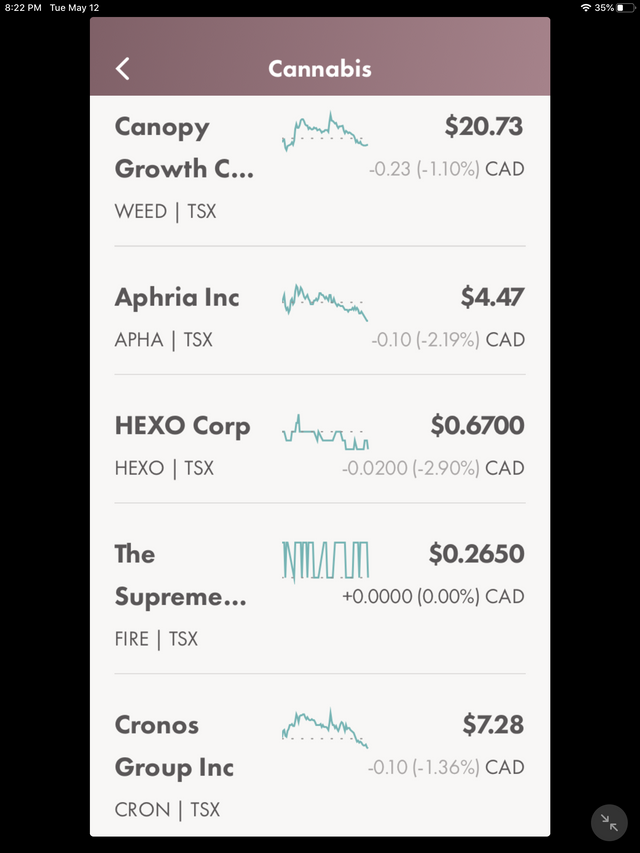 Source: WealthSimple
Wealthsimple Trade is Canada's first $0 commission stock trading app – sign up now and we'll both get $5 to trade. Link: https://my.wealthsimple.com/app/public/trade-referral-signup?code=YEGR_W