Steel Cameroon Poetry Contest season 6 : BODY SHAMING.
Incessantly as always , we render gratitude to this wonderful steem family @steemcameroon for this contest week in week out which gives of the chance to produce content, thank you Mr @majerius for commitment to releasing good topics for us to express ourselves upon.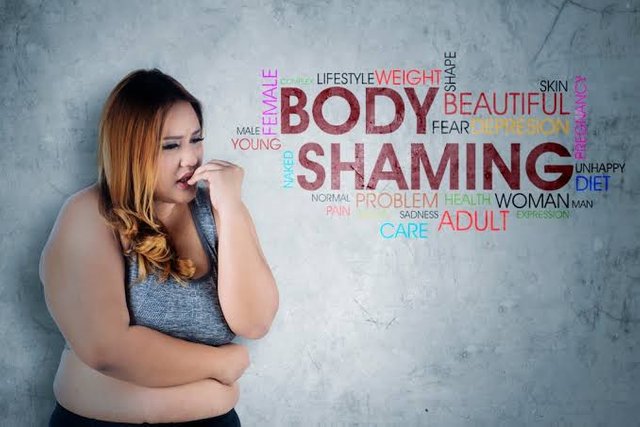 source
 What then is Body Shaming.

It is simply the construction between Body and shame, so it's the act of receiving personally or from the external population ,insulte directed at the state of our bodies.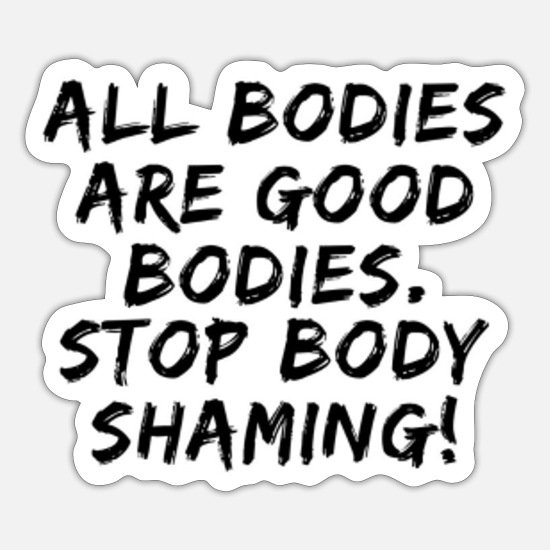 source
My personal experience.
it's one I will not forget, it acted negatively in my favour as for a while I began to starve myself, but Sha my intense love for food, brought me back to my senses.
When I was in form four , a group of girls came and told me clearly that I am getting too fat and the mocked me, if not that I was a man, I for cry Massa, j began exercises, and started hunger strike. over a month my size did not really change massa. I gave up , the son of man cannot perish. What also hurts me is that I am also guilty of secretly and publicly shaming .
 Now I will share a little poem on Body 
    shaming and I hope you enjoy it.

I stand before the mirror,
Just perfection , no error.
"Hey you look fat, you are so skinny"
How I wish it were your body.
Fingers pointing at my tummy,
I think you are a dummy,
try asking mummy
she would say "no problem, not any."
Will be funny , if I believe what they call me.
is life not hard already? why try to define me?
it's clear the stare as they refer to others as they care,
so much shame a burden to bare.
The words we mount, as we feel Paramount, rundown their emotions ,
are they clowns?
who gave us grounds , going over bounds
as times without count, no Love abounds
As we shame , do we gain?
keeping busy the brain , for heartful word to aim.
Surely we mean no pain, funny its the result again and again.
Yes Fat , you are worth,
Yeah Skinny , you are worth,
Through all veins same blood,
to the body shaming put a stop.
love your body ,bottom to top
Giving honour to the creator sitting right up.
No gain in shame, no gain in blame,
just stress again and again , even more pain. Our minds we train
not to accept or give any shame.
every one is to blame, none innocent
engage together for this to end.
Society meant we blend, Fat or short or dry or tall, in the little time we have to spend.
Shame no more, but aid we send.
this shame must come to it's end
Thank you all for your Kind attention.