Talk Health With Akwese, THWA : Hypertension( High blood pressure)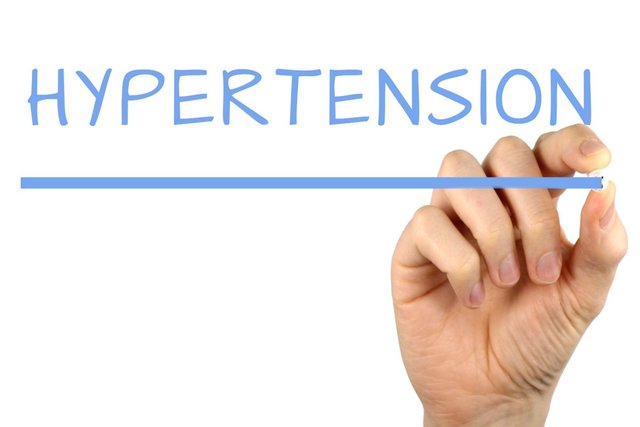 source
Talk Health With Akwese, THWA : Hypertension( High blood pressure)
Hello guys. It's me again. I hope you guys are having a wonderful day so far. My day has been pretty good.
Down to business😂. So I decided to label my health talks and each talk is going to be different and extremely informative. We've been talking about breast cancer as it is still breast cancer awareness month.
P/s : you could refer to my posts for the talks on breast cancer🥰
Today, we will be talking about Hypertension.
What is hypertension ?
Hypertension or high blood pressure is a blood pressure of greater than or equal to 140/90mmhg or greater than 20mmhg difference from the baseline blood pressure be it systolic or diastolic.
Sorry, it got complicated. Let me explain the second part. For example, if for the past 6 months your average blood pressure has been 120/70mmhg and now you have a blood pressure of 140/90mmhg for two more months, you have hypertension.
There are different types of hypertension which grades the severity but that is mainly for your doctor to know so that the doctor knows exactly which treatment to give.
How do you know if you have hypertension then ?
Unfortunately, there's no direct sign that you have hypertension like in other diseases unless it's severe. It is a clinical diagnosis made by your doctor.
I know it sounds scary as hypertension can cause you to have so many other really scary diseases which could be life threatening but being prudent and watchful can help you catch hypertension early and care for it too.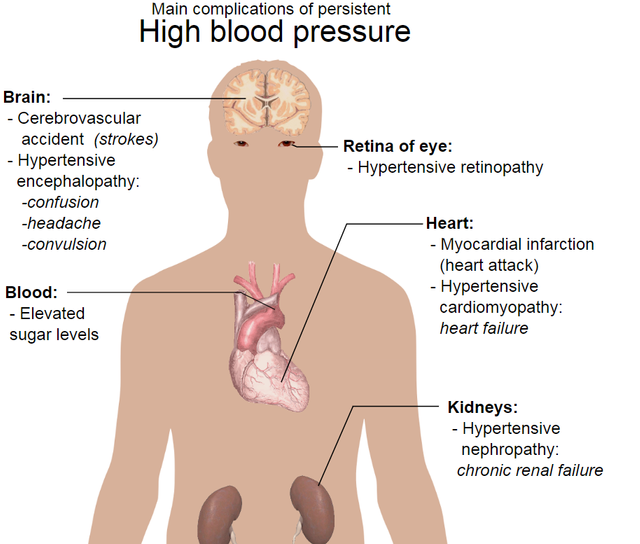 source
What should you do ?: Check your blood pressure at home or at a nearby clinic or pharmacy at least every month.
Hypertension can be caused by so many things, the aetiology is vast but how do you prevent hypertension, especially if there is hypertension in your family ?
-Eat healthy. A balanced diet, fruits, water and less greasy fats are encouraged.
-Always check your weight. Keep yourself at a healthy weight. If you are not at an ideal weight, try to lose some weight.
-Exercise as much as you can. It must not be much. Just be consistent.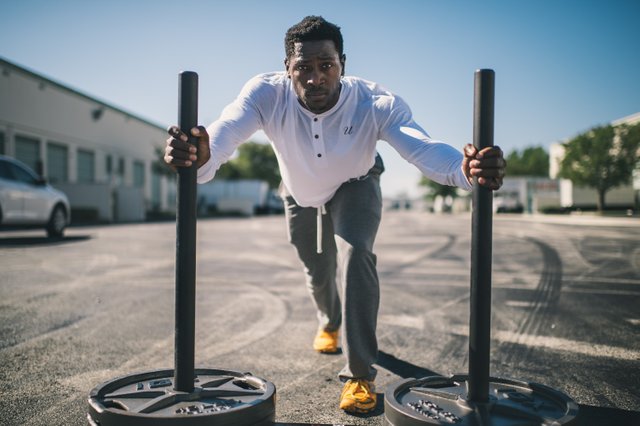 -Avoid smoking as much as you can. Be it cigarettes, cigars or shisha.
-Drink alcohol in moderation.
-Get a good amount of sleep and rest every night.
-Reduce the stress factors in your life.
Hypertension is a killer disease. Not because it kills directly but because it causes other more serious diseases that can kill. Love yourself, treat yourself well, check your blood pressure often, and live healthy.
Have a wonderful evening.🥰