Steem Cameroon Best Day Contest- 16/10/2021
Steem Cameroon Best Day contest- 16/10/2021
Good morning my dear steemians. I hope you guys had a wonderful sleep with pleasant dreams ? Well I did thank God for that🥰.
Before I start, I want to thank Steem Cameroon for making this contest where we get to share the goodness of of lives, even if it's just for one day. Kudus to this very accomodaying community🙌🏾.
My best day between the 4th and 10th of October was the 8th of October 2021. No day is perfect and this day certainly wasn't. But I shall tell you guys why it was my best day in between all those days for me.
Morning
I woke up early, as usual. Hahaha. I'm a very early bird so that's no surprise. There was no electricity and my phone was at 3% but despite that slight inconvenience, I went online and wished my friend a wonderful birthday and posted her on my status even though I'm not a big fan of status. You see, this my friend is extremely special to me, she's one of my closest friends, being practically is sister to me and despite our numerous faults, here we are. She's one of the kindest people I know and I had to do something to make her feel special.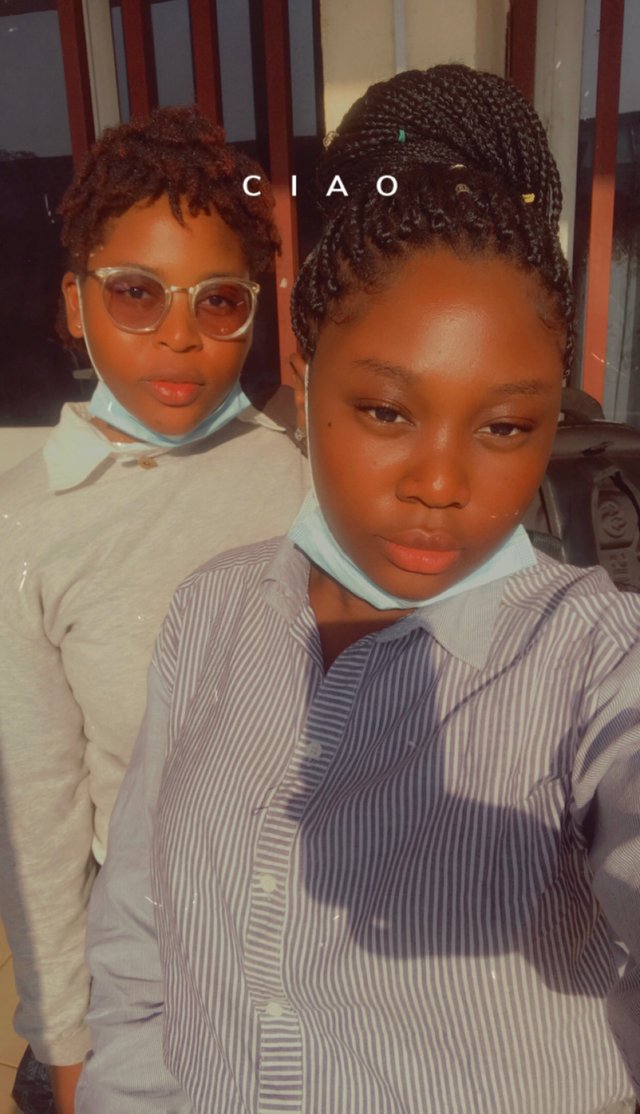 The birthday girl and I
I then went to town to get some wine for her surprise party. Her other close friends, who are also mine, @teddibear and another extremely wonderful person (who's also a bad bitch lol) had planned to organise a bit of something for our friend.
While in town, I also got two wigs and I assure you, by the end of the day I and my wallet were shedding real tears😭😂. Human hair is not for the weak guys. But, you gotta look good so…we move😂
Afternoon
I met one of my other friends in town and gave him cupcakes for his birthday( I'm broke please. You guys should not mind my small gifts) that had passed during the ghost towns, and I also told him about steemit. He almost beat me up for not telling him about sooner😂😂. This tall clown is a threat to me ohh.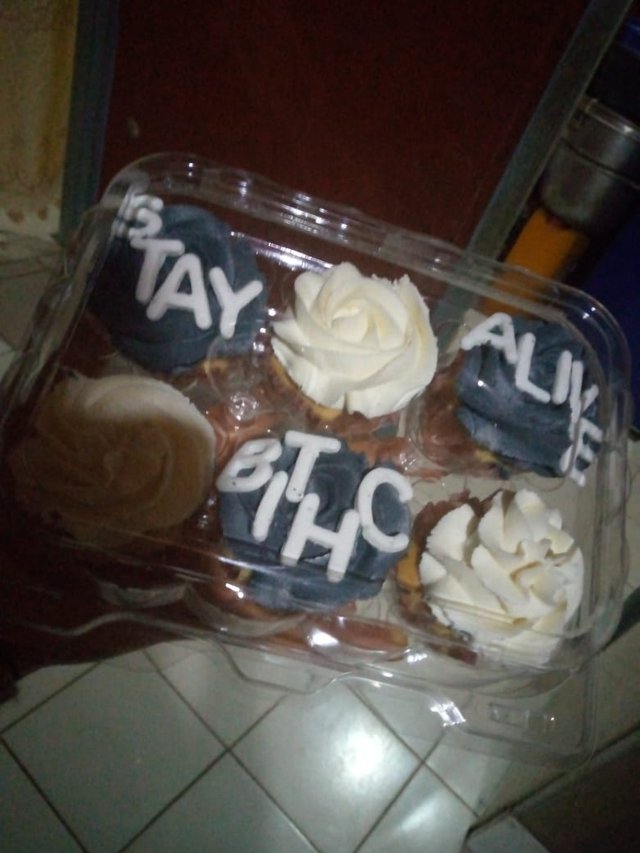 The werey boy's cupcakes
After, I met up with my other female friend and we got to @teddibear 's house and he was already there making mushy things with a certain special someone in his life🌚🌚. As the wonderful friends that we are, we teased him😂😂.
I put the wine in the fridge, @teddibear was making his world famous pancake shawarma while our other friend was making a special chocolate cake. Not gonna lie guys, all my friends are husband and wife materials. Full options😂😂. I was washing plates and disturbing. Lol
We finished everything and were waiting for the birthday girl who had gone for a hospital check up.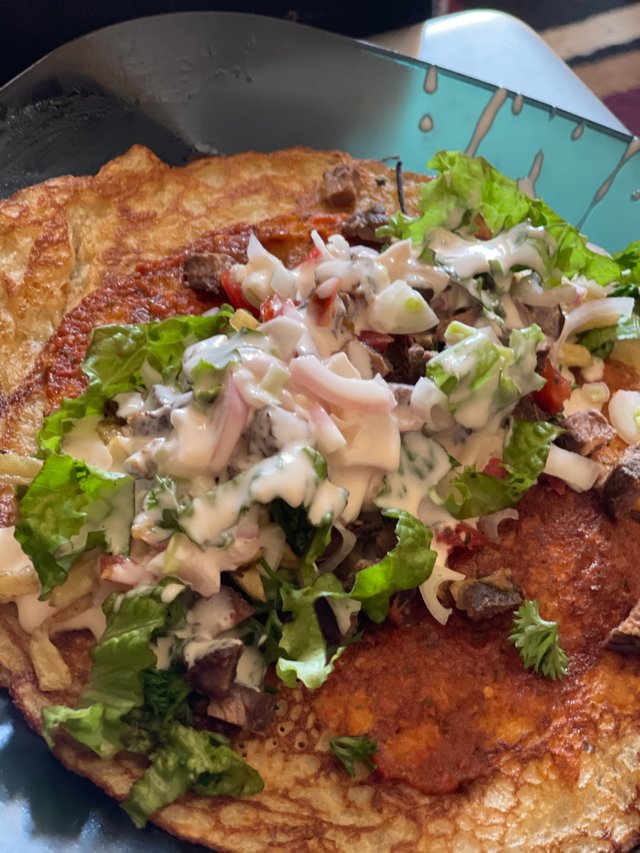 @teddibear 's world famous shawarma pancakes unwrapped
Unfortunately, due to the news she got in the hospital, she couldn't attend her own party😔😔😔
Evening
We were all shaken up by the news the birthday girl got in the hospital so we drank the wine in silence, ate some of the cake and kept hers in the fridge for another day. We then called her and stayed with her all through. I then went back home.
Conclusion
Despite the bad news that my friend received that day, this was my best day among all those days because it showed me just how supportive and strong my friend group is. We may be annoying and tease each other, but at least that was proof that we are always stronger together and that's what matters.
I upvoted and resteemed the original post.

Thank you for reading❤️