Delegating SP to @steem-cameroon
Hello everyone good evening. Here is a post on how I delegated 50 sp to @steem-cameroon.
First I searched up steemorg.com on google and opened it to display the options.
Then I selected Dashboard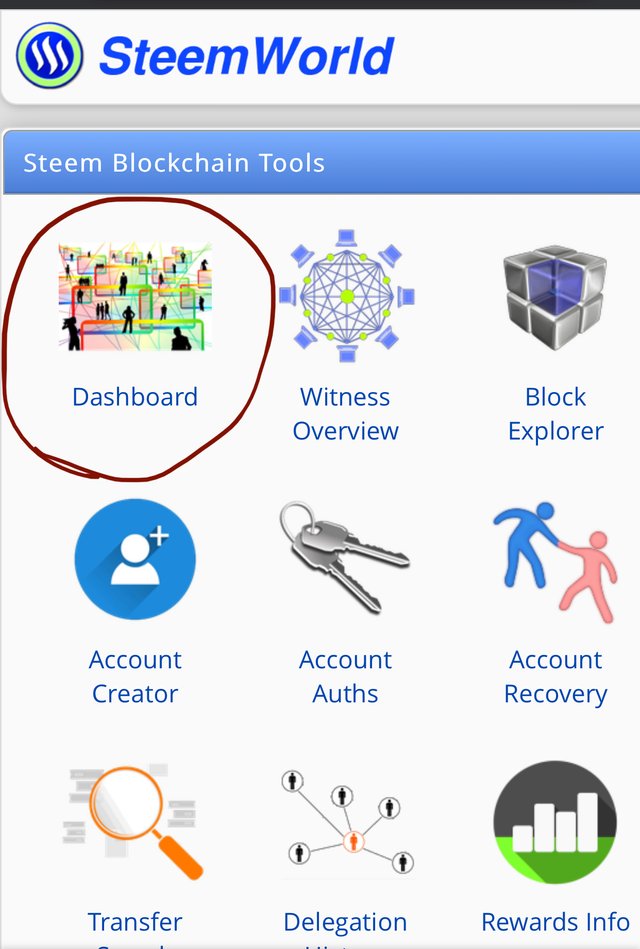 Then I selected Delegate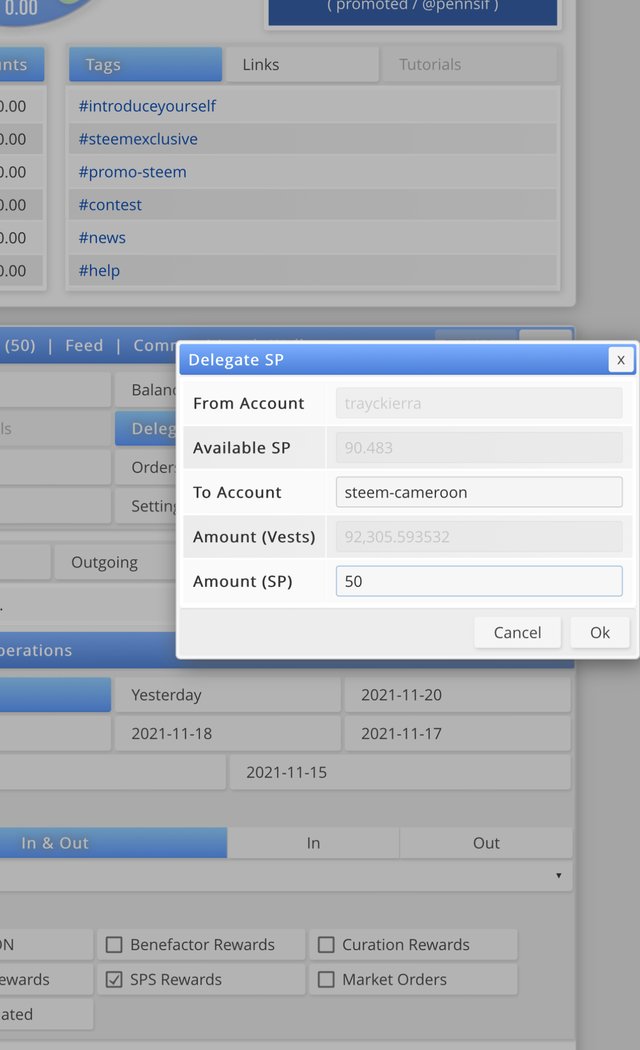 Then I inputed the beneficiary and the amount I was delegating.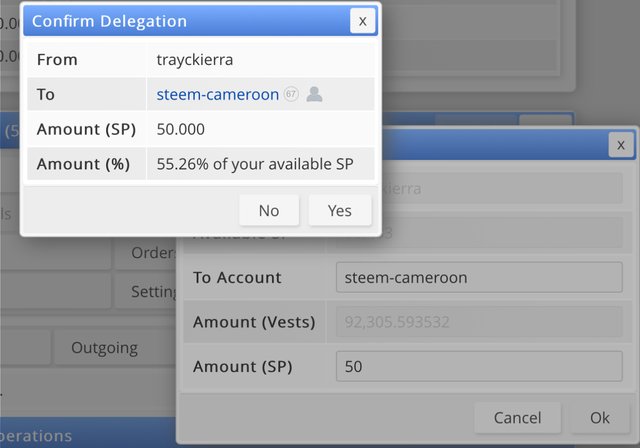 I finally confirmed the process with my active key.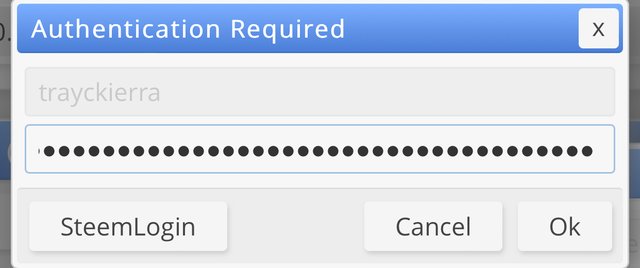 Here was the confirmation.


Thank you all.