Steem Cameroon Delegations Review, Recommendations and Rewards | @steem-cameroon targets 50K SP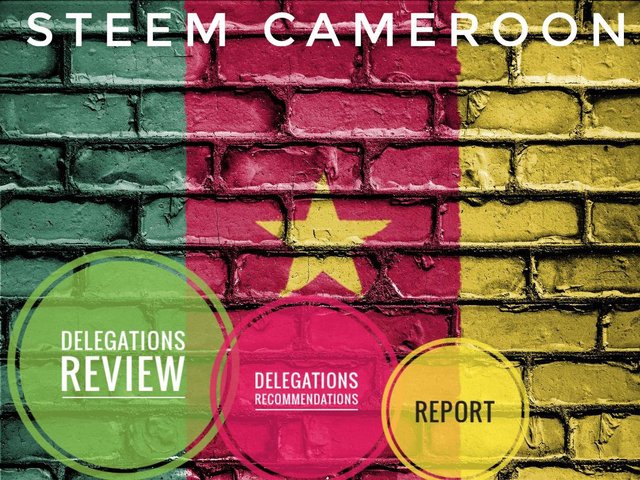 Mindful of the Steem Cameroon Community Membership announcement, members of the community are obliged to delegate SP to the community account, @steem-cameroon as can be read here: https://steemit.com/hive-195150/@steem-cameroon/4navd2-steem-cameroon-community-membership-announcement-or-are-you-a-cameroonian-steemian-have-you-registered
Today, we further review members' SP delegations to the community account and propose delegation recommendations for community members.
@steem-cameroon will henceforth be rewarding her community members with 0.5 Steem for every 100 SP delegated to the community account. More details will be shared in a post in the days ahead.
Below is a list of the members of Steem Cameroon Community showing their delegated SP as well as proposing suitable SP that can be delegated to the community account;
Abbreviations
R = Delegation Reviewed as recommended
NR = Delegation Not Reviewed
RR = Delegation Reviewed but not as recommended
PUD = Power Up and Delegate
NB = Newbie
NA = Not Applicable
International Members of Steem Cameroon
Henceforth, @steem-cameroon will no longer be accepting Post Percentage Payouts as a membership option from International Members who hold Steem Power that can be delegated
We love and want our international members to be part of our community and we want to support them 100% and this explains we are calling on them to kindly delegate to the community account.
Remarks
@steem-cameroon currently has +10k SP with +26,159.755 delegated by her community members as you can see below: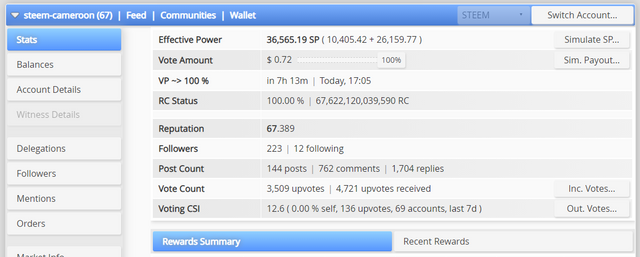 If we review our delegations as recommended or delegate even more than recommended, we will hit +50K SP within the week giving our account a vote value of over $1.5.
We are hereby appealing to all members of our community to kindly support us and review their delegations as recommended.
Thanks for understanding and cooperating.

Compiled for @steem-cameroon by @thegreens
CC:
@steemcurator01
@steemitblog
@fombae
@saxopedia
@majerius