Steem Cameroon Weekly Blog Review and Curation Roster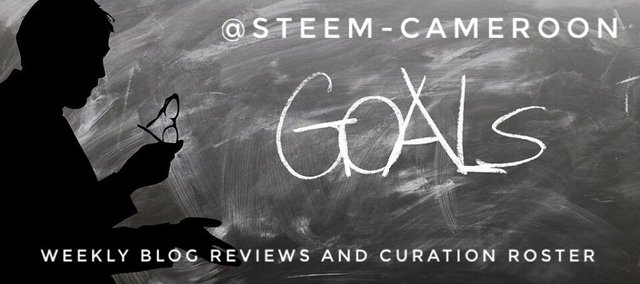 Pexels image edited by @thegreens
This roster has been created to facilitate collaboration between Steem Cameroon Country Representatives and MODs as well as promote equity in blogs review and curation. The roster was drawn after the Steem Cameroon Admins meeting that was held on Monday 14, March 2022.
The principal goal of this roster is to ensure that all Cameroonian Steemians' blogs are reviewed and curated by Steem Cameroon Country Representatives, MODs, and @steem-cameroon as well as ensure that we promote equity in serving our community.
While all posts are curated with the reviewing Country Representative's account and @steem-cameroon, quality posts are selected and recommended for @booming.
During blog reviews, the reviewing Country Representative or MOD is encouraged to tag the other Country Representatives or MOD in a minimum of five posts, inviting them to come and curate the posts with their accounts and give the users more support.
If the two CRs and 5 MODs vote a post, the reward will be great hence, the importance of tagging.
This information has been made public so that Cameroonian Steemians can know who to contact in case they have questions, worries, or challenges.
Steem on!
CC:
@steemcurator01
@steemitblog
@thegreens
@fombae
@saxopedia
@b-naj
@wase1234