[#CLUB75] THE DIARY GAME: 24-04-2022 | A Sunday spent at home
Hello my dear friends. Happy new day to is all. I hope we all started the day well. I want to share with us all the happenings of my Sunday.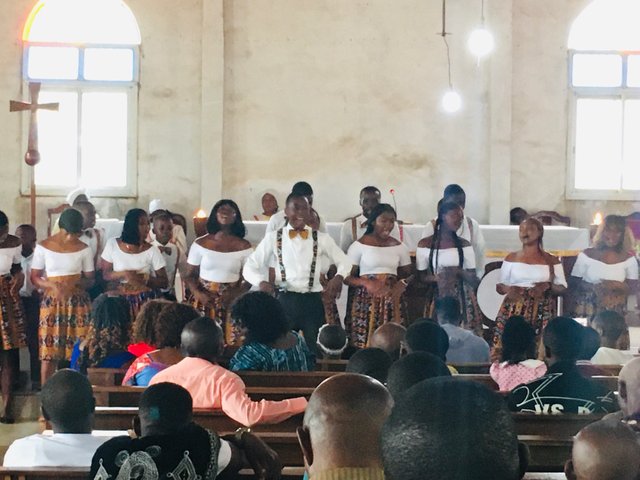 In church
Sunday the 24th of April 2022
On Sunday morning, I woke up at about 6:45 am. I did my morning routine and then took to my phone. I went through all my notifications. I also started writing a steemit post that morning. Then I did all my ads and then wet through my other media. This took me about 80 minutes.
After that, I started peeling Irish potatoes in order to make breakfast while my water was getting heated on the gas. I then fried the Irish potatoes and made some egg to accompany it. I also added some avocado to it. Then I sat down and ate my breakfast. After eating, I took my drugs.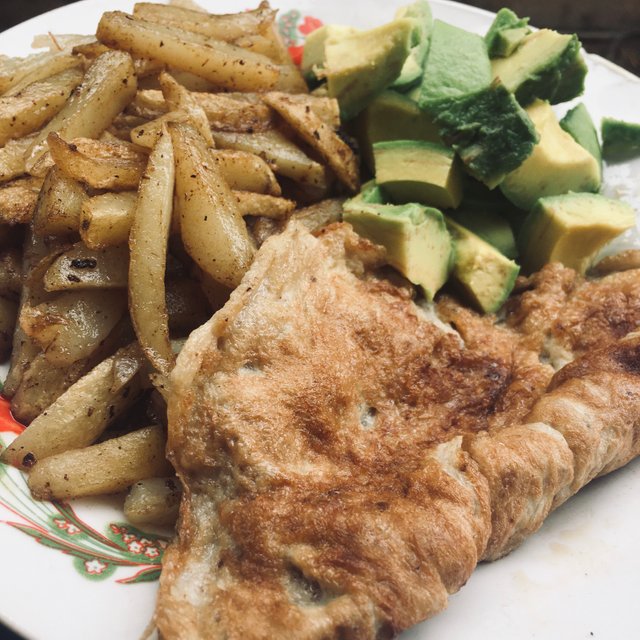 My breakfast of fried Irish potatoes with egg and a side of avocado
When I was done eating, I hurriedly took my bath, dressed up and went to church. The last few weeks I'm trying to minimize my stress so I've been wearing low shoes to church. I got to church when the service had already started but I was not too late.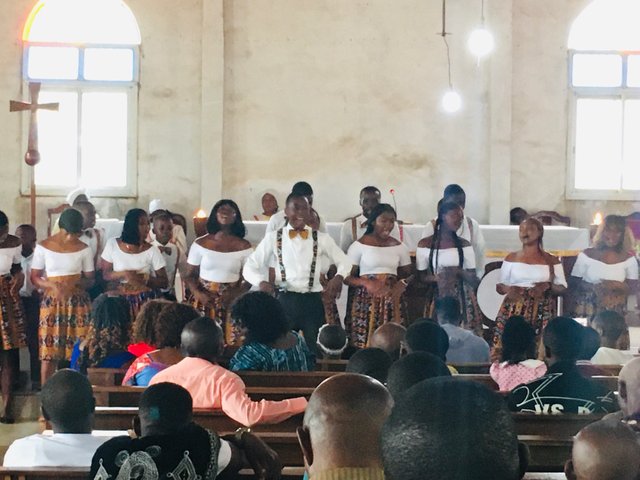 The Triumphant Singers in action
Today in church, the Triumphant Singers had a small concert where they sung some classical and medley and received support from the co creation to find their projects. It was so good as my ears were filled with pleasing rhythms.
When church service was over, I went back home. I was not feeling hungry so I just replaced and used my phone. It was such a boring day that I couldn't help but take a nap. When I woke up from my nap, I decided to soak some garti which I craved at that moment.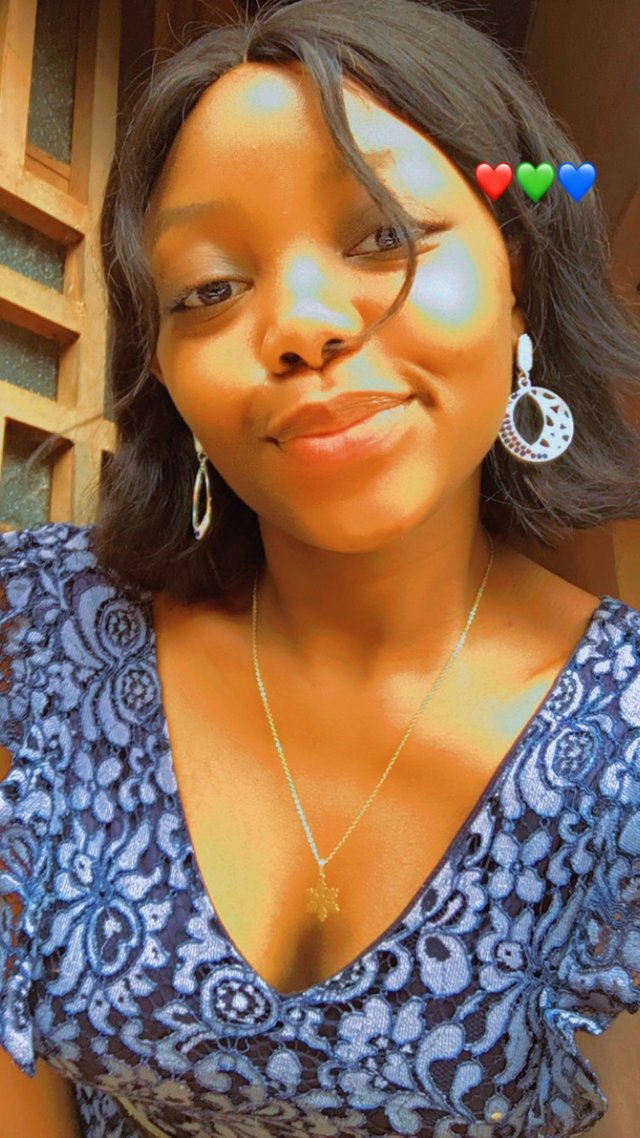 Me after church
After I was satiated, I completed the post I already started. I then watched animations for a while but I just couldn't get out of the slump I was in. In order to shake it off, I decided to write a piece of fiction. I was so tired that I could easily concentrate and finish the post within 30 minutes.
Bored out of my mind, I continued a novel I was reading which was "Too Late" by Colleen Hoover. I couldn't completely seep into it so I ended up watching more animations till sleep finally took me in it's warm embrace.
Thank you for reading.
By
@rosita-nkefor