Cameroon steemit Njangi Beneficiary post:complete payment for my robes and some home equipments by @ngongha
Good morning to the steemit community and special greetings @thegreens and the country representatives and a big thank you for creating the njangi program for it's steemians.
As the njangi will give a total of 52 SBD, and which will subsequently be divided into two that is 26 sbd to power up the @steem-cameroon account for us to grow and 26sbd for our personal use. I will use my 26SBD as follows.
A greater amount of my the njangi will be used to complete the money for the robes i ordered. By the grace of God i will soon be posted in my job side as a certified court registrar from the National School of Administration and Magistracy.
So the robes are really important to because it will help me in my job side as it is used for court sessions and for taking oath on the day we will be posted before the people of cameroon 🇨🇲. The robes are two in number and it is 60.000frs per robe. The total is 120.000frs for both.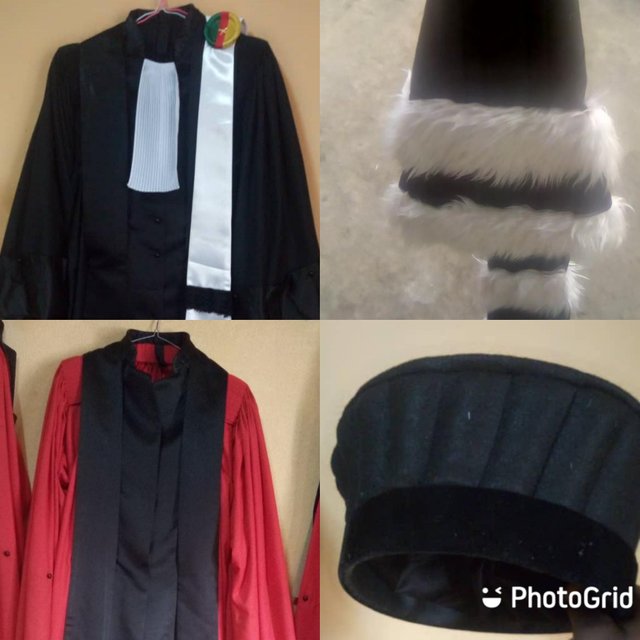 the black and the red robes
We have the black robe and the red robe. The red is used in criminal matters which the high court is competent to judge and all official ceremonies. and the black robe is used in courts of first instances and civil matters of all courts.
I will use part of the money to buy certain home equipment in preparation of my posting.
Let's all trust steemit, it is a platform for a better future.
Together we can make the cameroon steemit community a better one.