Steem Cameroon Best Day Contest: 08/09/2021
Hello to all beautiful steemians, best days are rare in one's life but we usually take our time to capture every moment hoping to get the best out of them. My best day of last week was Sunday the 5th of September 2021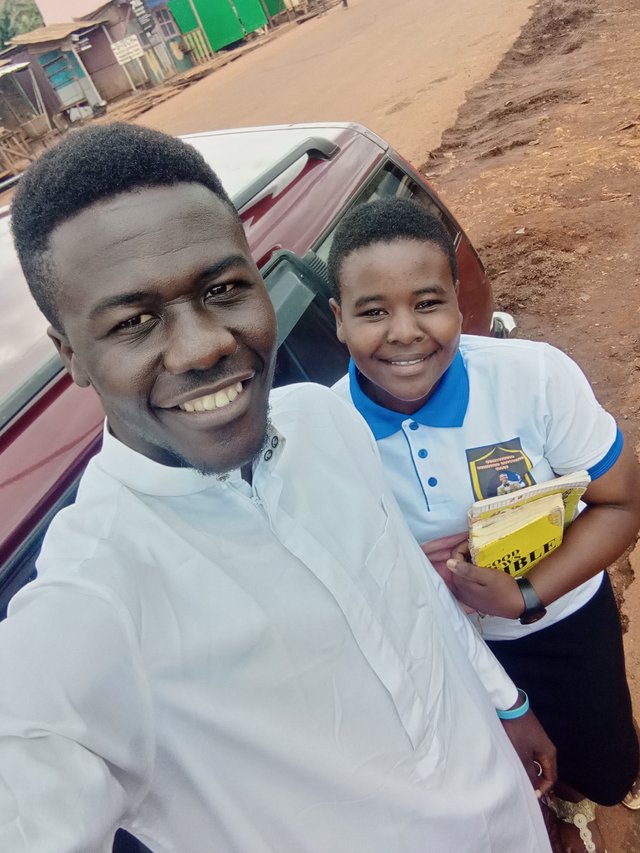 (My lil Sister and I)

MORNING
I woke up this day with a smile on my face as usual, made my morning prayers and headed directly to the car to clean it before taking my bath. It was very dirty coz dad came back from the meeting with it the previous night and mud was all over.
He was very tired so i had to drive us to church. Mom too who was still in the village arrived at 8am, took her bath and we all put on our whites to church.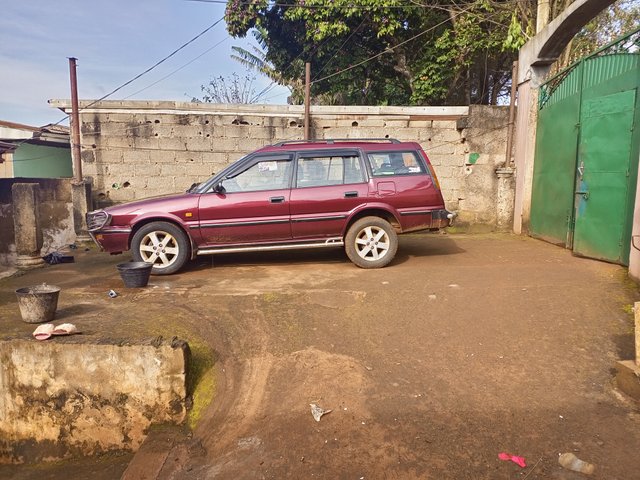 Washed car
Driving became a little bit difficult for me oh😂 the clutch became somehow loose and my left leg heavy. It was after i hit the main road that i began flowing again normally.
We arrived in church at 9:15am and service began at 9:30am because if electricity issues.
The praise and worship began and personally i enjoyed the praise to the fullest it was a waouh!
Then there came amazing and mind-blowing testimonies to the glory of God.
The pastor came up and preached From isaiah 66:7-11 which was about Rejoicing that was actually why we put on white. To portray purity and joy.

AFTERNOON
It was 12pm and we still were in church, offerings taken and 2nd part of the service which lasted 30mins, hot praise. I enjoyed the guy on the bass and each time he played i kept asking myself if this lil guy can play this way then what if it was @blaisebass1 or @darrellbass on the strings😂😂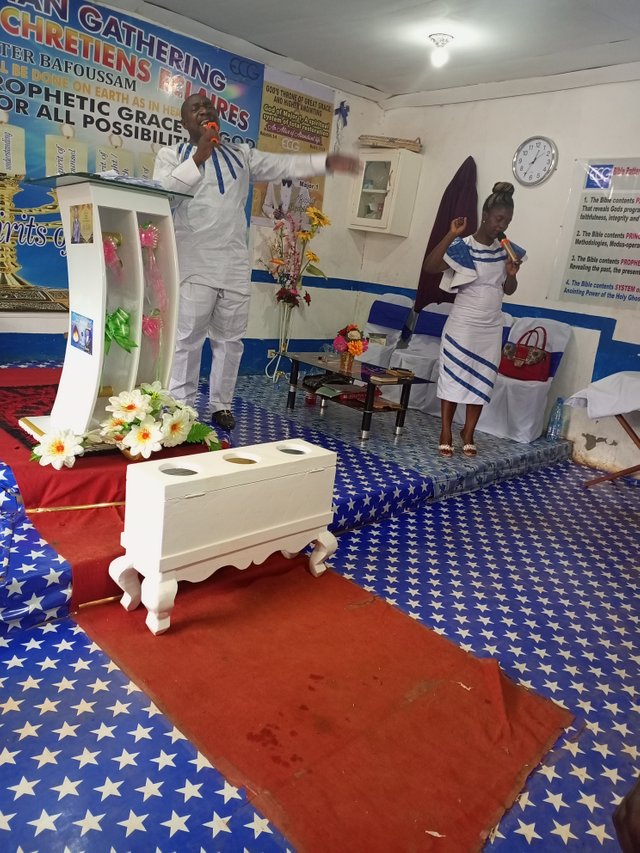 Pastor declaring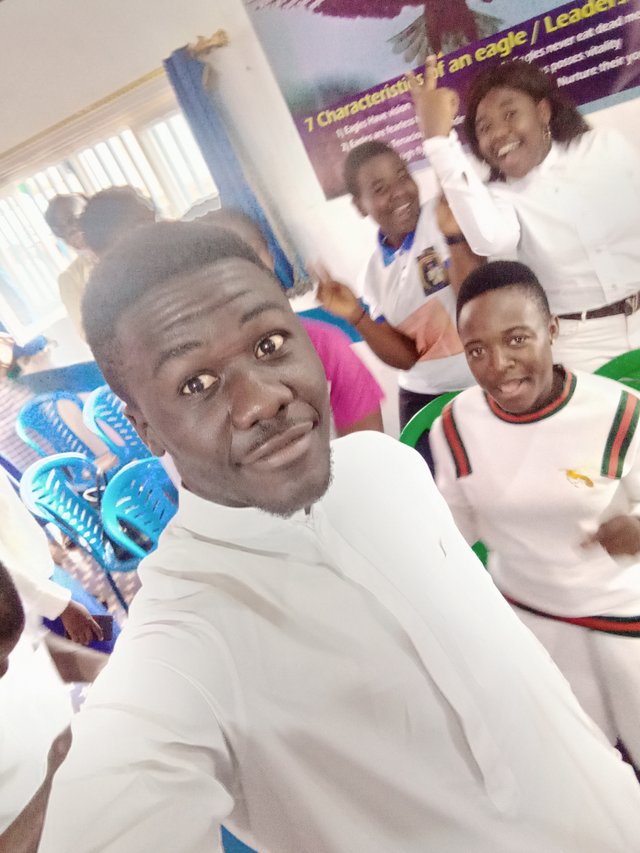 Some youths and i
Praise was over, we got declarations for the week, took some picts and departed back home. Though mom wasted much of our time discussing with her fellow women as usual, i had already steamed the car and ready to go😂

I drove super fast back home coz i was very hungry, and there was achu at home but the soup wasn't made yet. Immediately we arrived home, rains began.
There was this girl who was to write her public works exam and didn't have a place to stay and i invited her home. She left the house on Sunday very early and when we came back she said she already wanted to get back to Dschang but mom and dad refused saying she must eat achu before going back.
So we sat and we're discussing while my lil sisters were preparing the yellow soup. Finally the achu was ready to be served.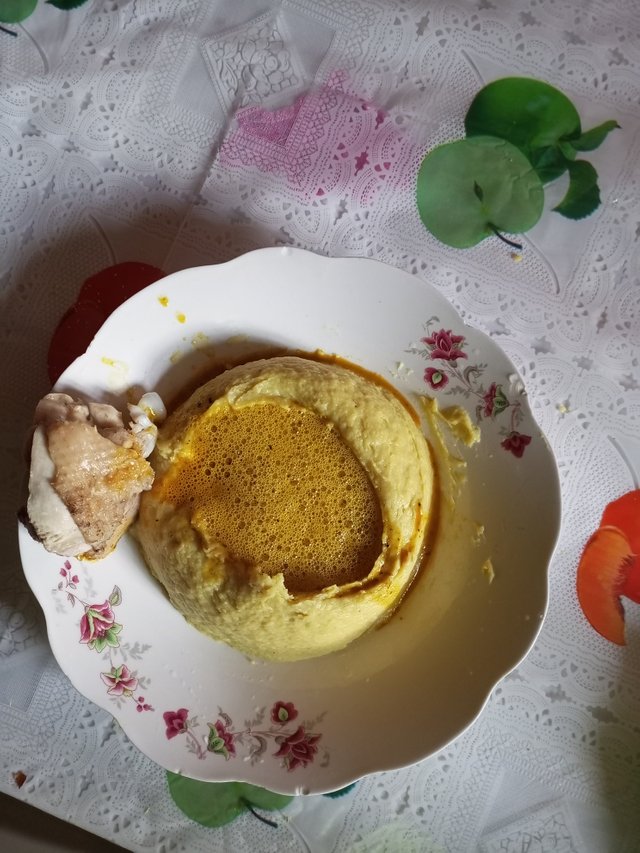 Achu
Immediately we finished eating, dad sent me to the store to buy juice coz it was his birthday. After i bought and came back we pushed the achu down with it. And I had to go allow Leslie to the road where she took a bike back to the park.

EVENING
At about 4pm i arrived home and entered back my room where I had a message to finish listening to, i was done and ate some corn and groundnut, texted online and night came where we all sat in the parlour chatting.

CONCLUSION
I tag this day my best day because I had the occasion to put on my dress mom bought for me, and also because it was Sunday and a special Sunday for that matter. A Sunday full of praise and rejoicing. On the other hand it was my dad's birthday and my mom's birthday just passed i felt like they agreed on their birth dates😂
Another cool reason was that i helped someone who maybe would-be arrived the exam hall late if she didn't spend the night in Bafoussam. Lastly, i had the opportunity to drive again after a long while and eat good achu.

Thank you all for reading through my post and God bless you all, Shalom ❤️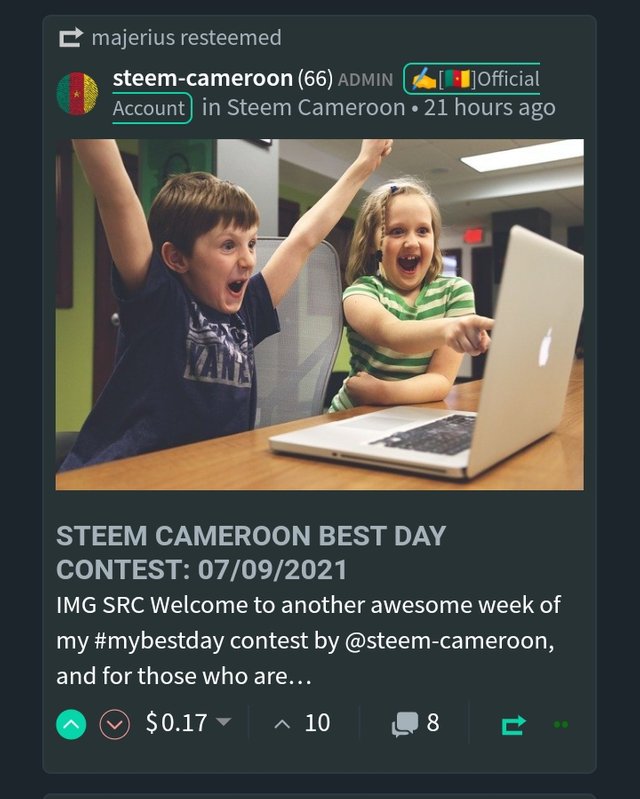 Screenshot on my blog
---
---
JESUS LOVES YOU
JESUS T'AIME