NEVER GIVE UP: 29/09/2021
Good morning fellow steemians its another day for me to share with you not just my usual diary but my small TESTIMONY which i have titled "NEVER GIVE UP."
Have you ever struggled to do something for a day, days ,week,weeks,month ,months,year and even years and all seem not yielding any fruits and just one last attempt which you least expected yields you much?
I urge you NEVER GIVE UP. FOR WINNERS NEVER QUIT AND QUITTERS NEVER WIN.
I was just reviewing the @steem-cameroon community this morning to curate and comment on everyone's post as i pledged to myself that i will curate every post on that community . I stumbled on the post by the community itself announcing the winners of the BESTDAY OF THE WEEK CONTEST and i found myself a winner
I wish to just say that i was one of the last persons who participated in this contest on the last day and i had serious network issues. Untill i had to post without any pictures and later on edit my post to insert pictures.
So i just testify that what i was almost giving up on yielded me good fruits after several failed attempts..NEVER NEVER GIVE UP.
This reminds me of a motivational picture i once came across on Facebook wherein two men embarked on a search for gold and they got to a mine.. As they continued digging without realizing anything of them just decided to stop and just a few centimetres of digging the other person meet the precious metal and was blessed.
NEVER GIVE UP. You may chosse to give up at the point when you are almost at your target.
Below you will see that i have been crowned the winner of the best day contest for two weeks consecutively and it took me time to make the two posts because i was busy.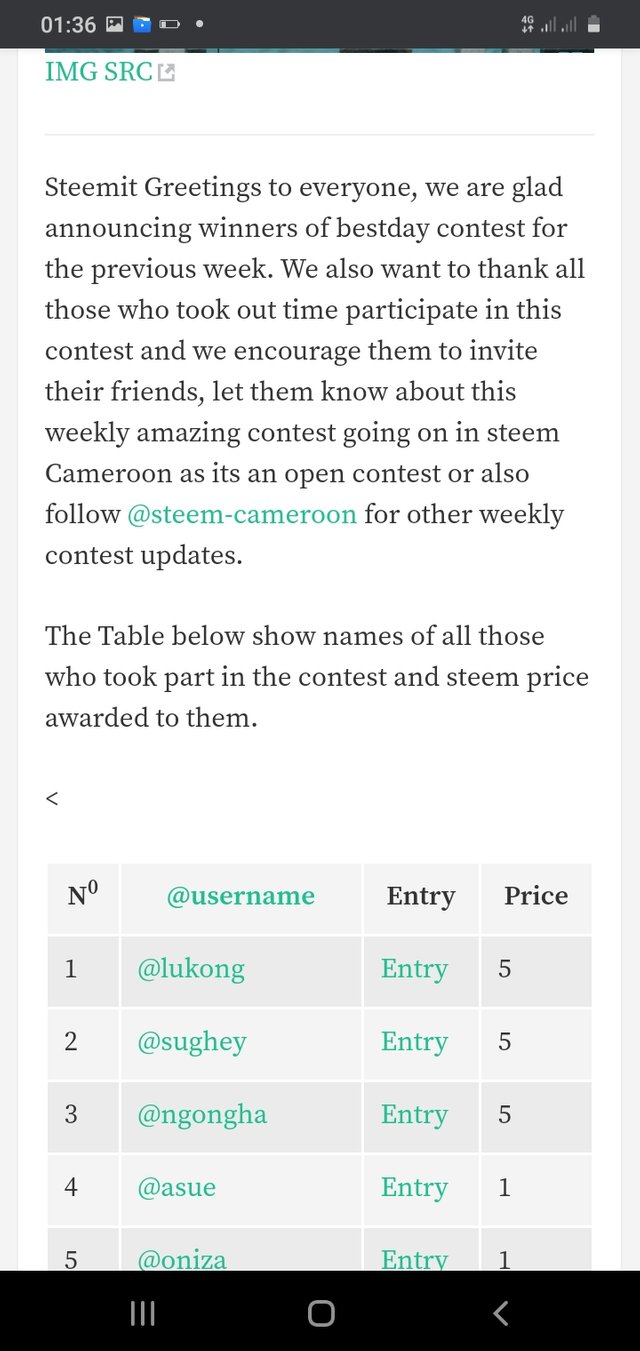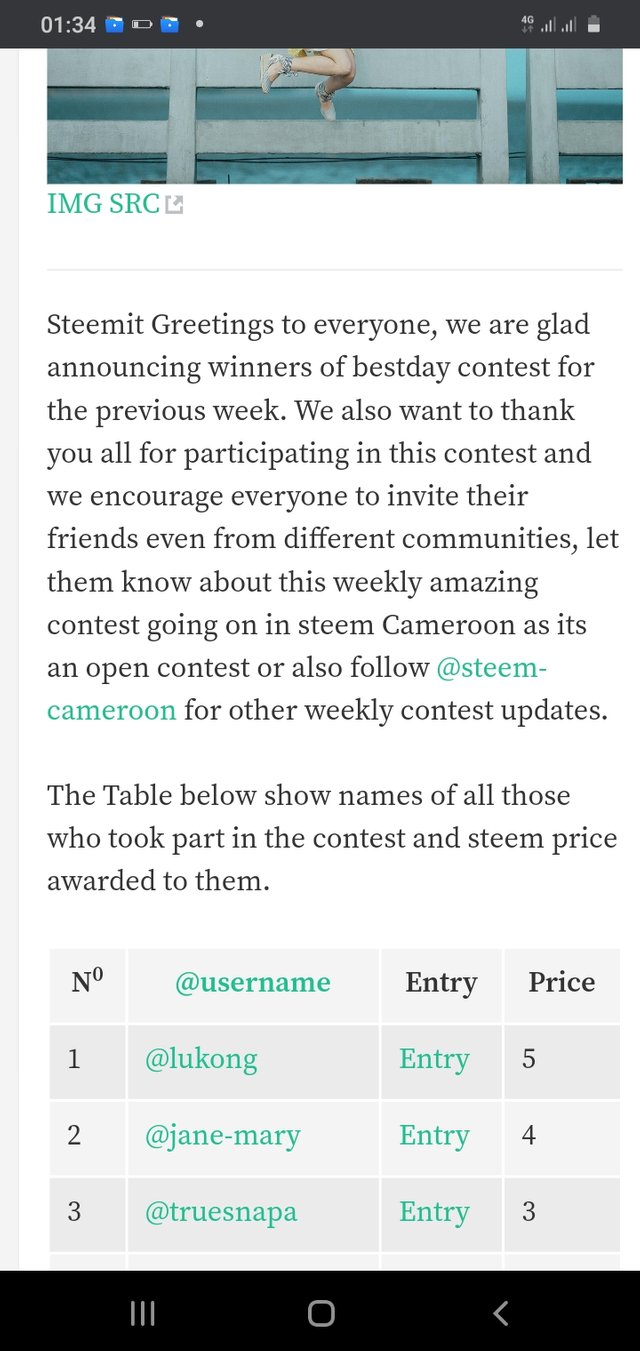 Thank you for reading.
NEVER NEVER GIVE UP.
LONG LIVE MYBESTDAY CONTEST
I DRAW MY INSPIRATION FROM MY SUCCESS
Appreciation
I wish to appreciate the #steemcameroon ream for the various contest. I look forward to participating in all.