The diary game: 04/09/2021- Internship Vibes
Hello fellow steemians it been a long while!
I think I bit more than I could chew this time around lol.
Recently I have been on internship working about 8hrs daily. I was an intern in the company called BEYOND based in Bamenda which is a sound engineering and computer netwroking company.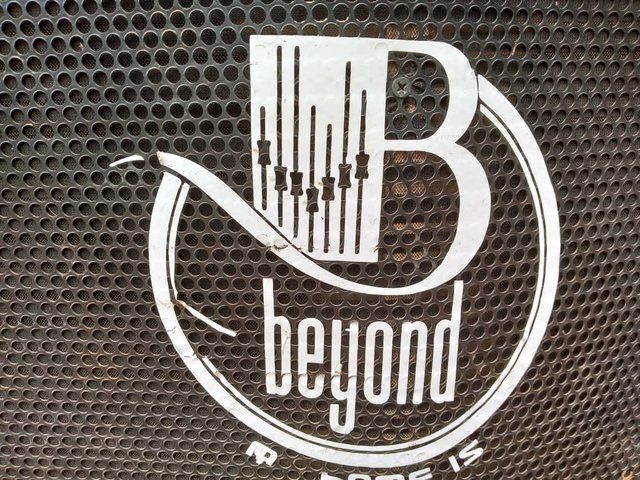 But recently the most tedious day of work I have had so far was this past Saturday.
The Christian community of Bamenda organised a concert and my boss won the contract to install sound in the congress Hall Auditorium in Bamenda for the program.
Previously before that day we had to clean, paint, assemble and package all the speakers that where needed for that program on that Sunday.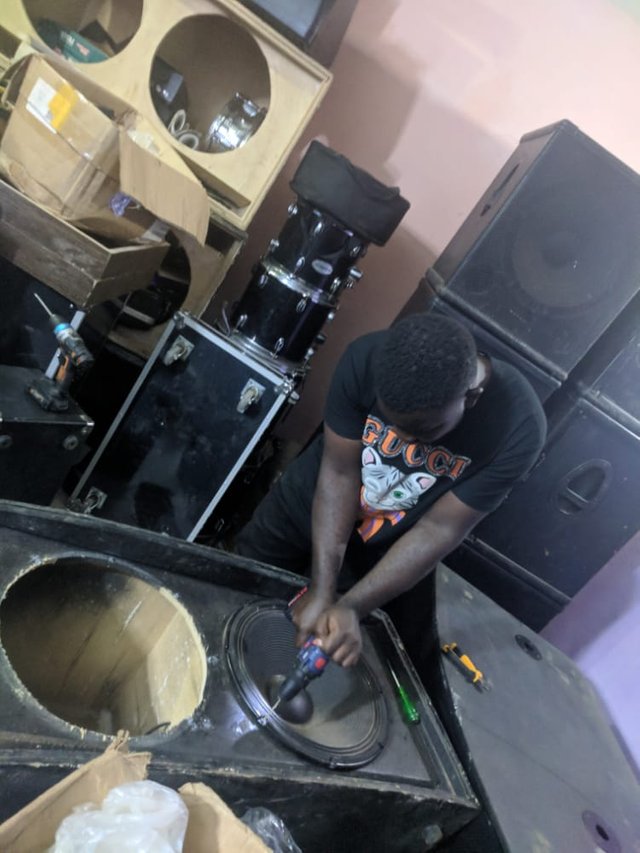 Assembling Speakers at BEYOND

Cleaning and painting speakers at beyond
So very early on Saturday we went ahead to do a set up. I was with my boss and also with my field supervisor too @sirkeyz101. My field supervisor who is also termed as the "knight of Beyond" is one of the most committed and effective worker at the BEYOND company. I have learned alot of discipline and conaistency from him lately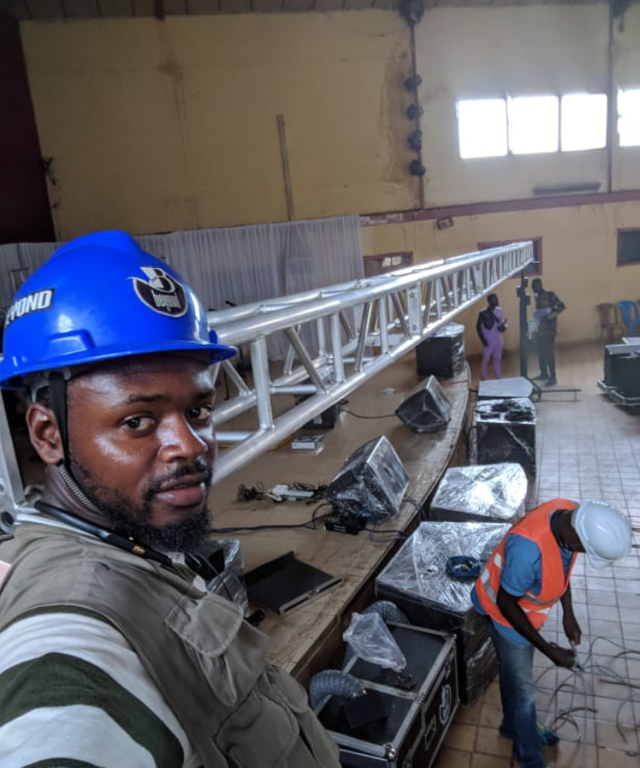 Ma field supervisor @sirkeyz101 at work
At work since I am a drummer My boss also assigns me to be in charge of setting up and micing the drumset .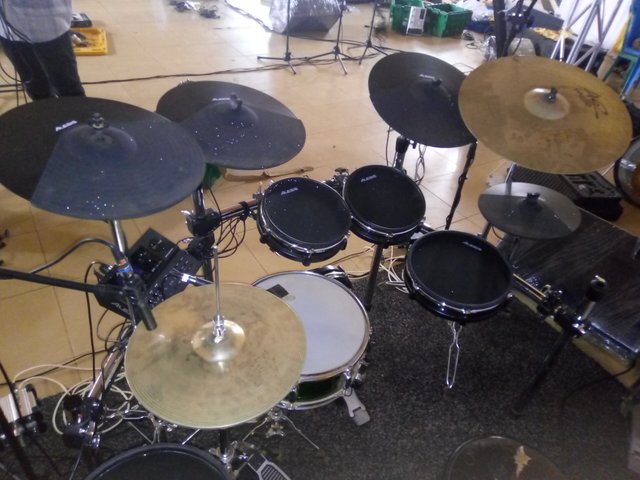 Drums set up and miced by me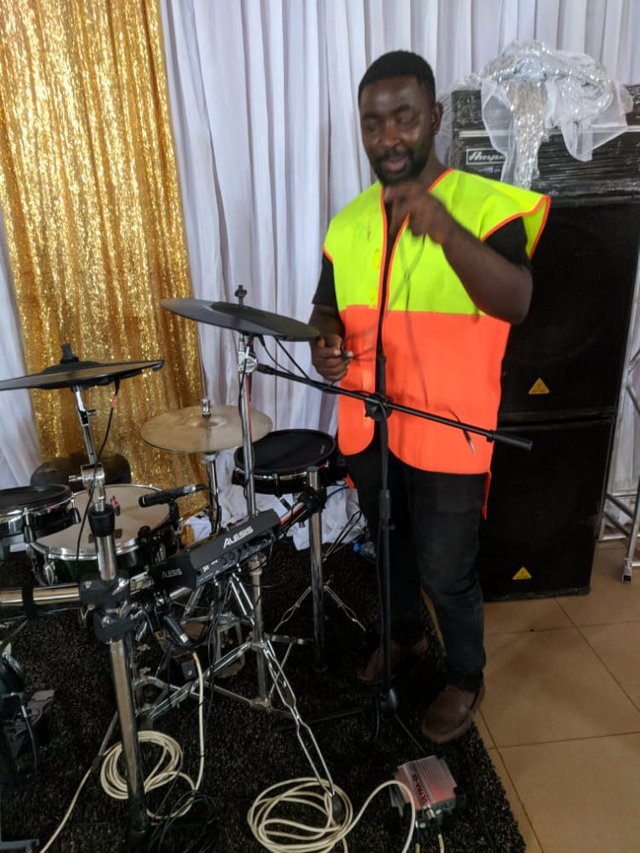 We took a break at about 2pm and we ate some rice and and drank juice. After that we continued working till about 5pm in the evening when the sound and stage was completely set up.
We went ahead to do a soundcheck with all the ministers who where available at that moment and we finished sound checking at about 7:00pm in the evening.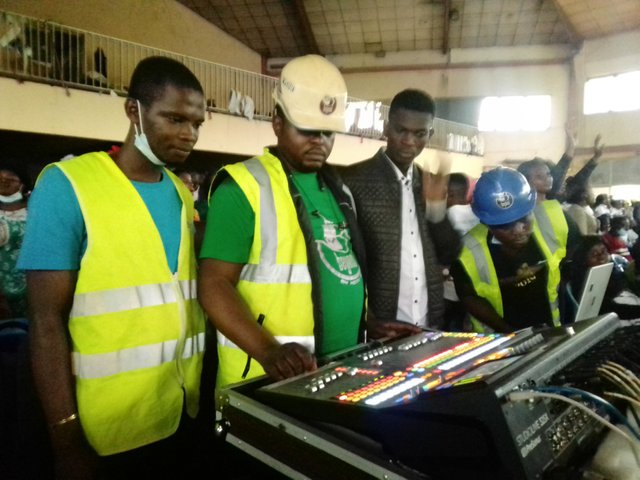 soundcheck with my boss
I was so tired and we signed out from work at about 7:30pm and my boss carried us in his car and dropped me off around my house and I went home and rested then.
The program went on so successfully on Sunday alot of people where present for the program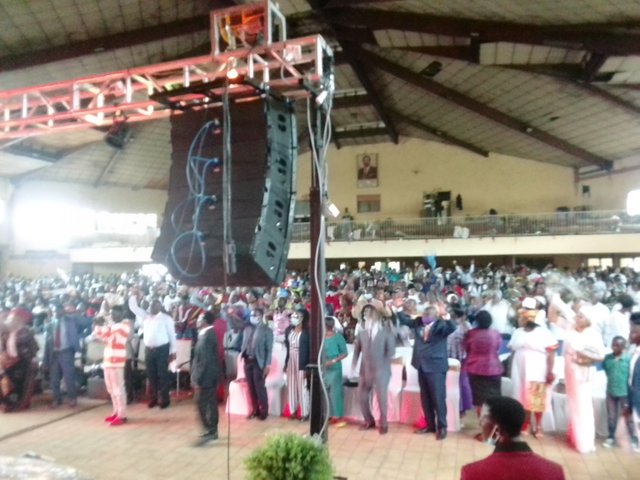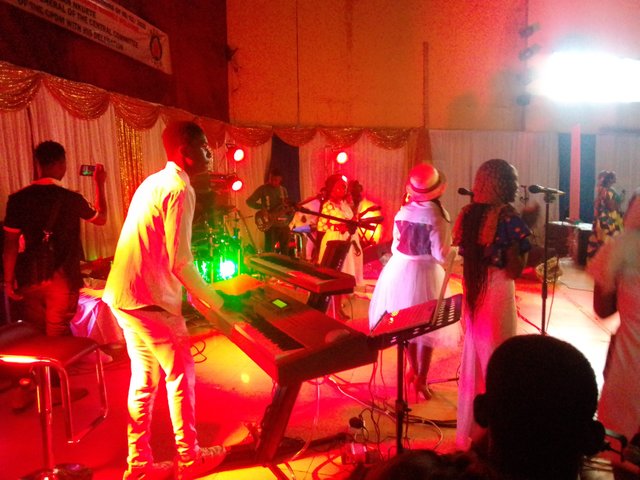 I was a tedious day but a lots of lessons and experience where learned on the field. Thanks for reading my daily dairy.