THE DIARY GAME: 17/10/2021
Greetings my fellow steemians of steem Cameroon and around the world. Today Sunday the 17th, I woke up from bed at 6 am. Since we have been staying with no electricity for over a month+ now, I first of all took my phones and power bank and kept in a bag which I was to take to church. I went and carried water, came and took my bath, brushed my teeth, arranged the bed, dressed up and left for church. I took a bike at about 7:50 am and arrived the church just few minutes after 8 am. A young pianist in church who also had some ideas about drumming who traveled came back and on Sunday he played the drums while I stayed on the guitar.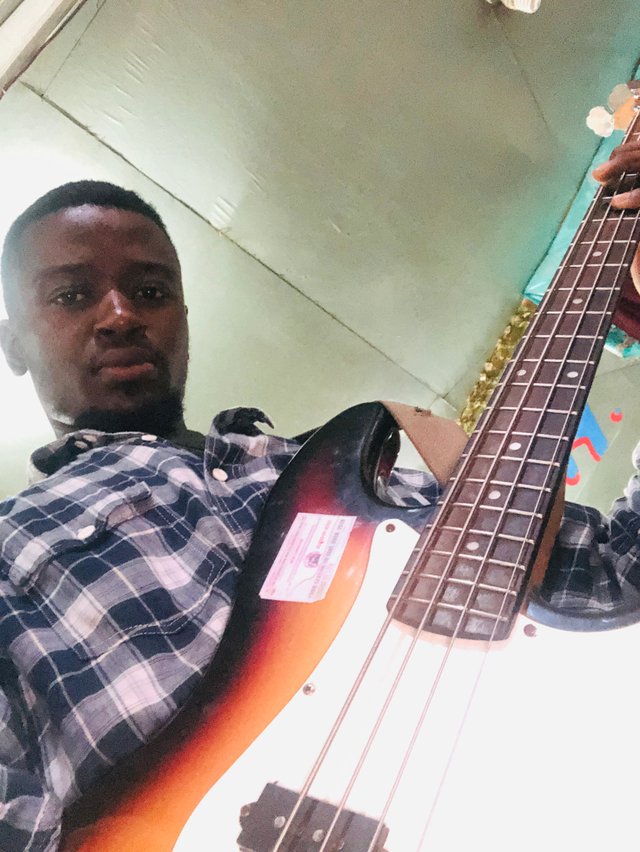 The service began at 8:30 am, after about 2 hours during service, I went to the usual restaurant where I eat every Sunday which is just beside the church. I got a plate of white garri and Eru for 500 frs. After eating I went back to church and at about 1:30 pm, the church closed. I left from there and took a bike home.
At home, the level of loneliness and boredom was driving me crazy so I had to leave band go over to mile 4where I spent the rest of the day. Came back home at about 8 pm and slept.
Thanks for reading