The Dairy game 27/11/2021 (Graduation day)
Hello steemians hope all of you are doing great.
I wish to share with you all how my day was spent. Hope you all get inspired by this...
-[[morning]]-
I woke up and had to iron my suit after my morning prayers asking God to be my Shield all day long.
She i also had my graduation robe ironed while my mom and cousins were preparing to see me through the accomplishment of a bachelor's degree in English language at the university of Yaounde 1.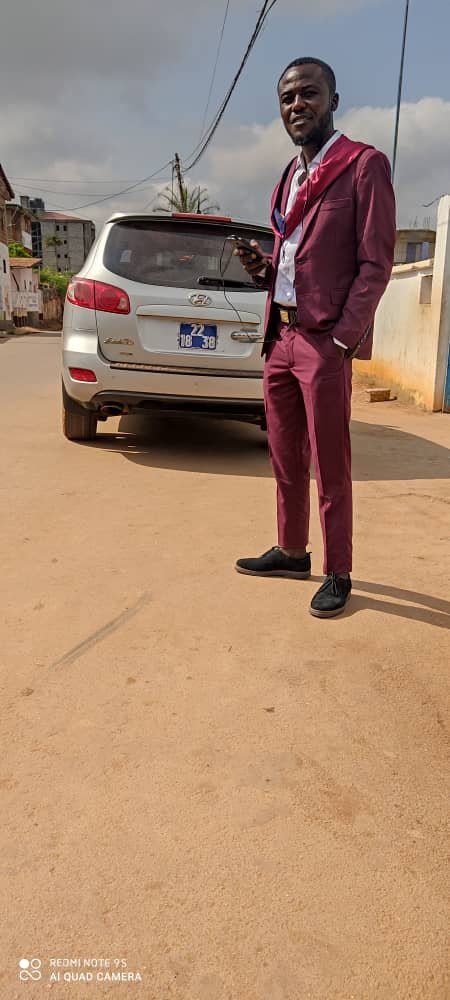 After all that done and dusted, i had to have a bath to look good and fresh hahahahah you know what i mean? When you are getting in to a "smoking" 😎
After finishing up with having a bath, i dressed up and took the road for school because i had practice with the graduation choir which we had to perform that day.
![IMG-20211127-WA0024.jpg](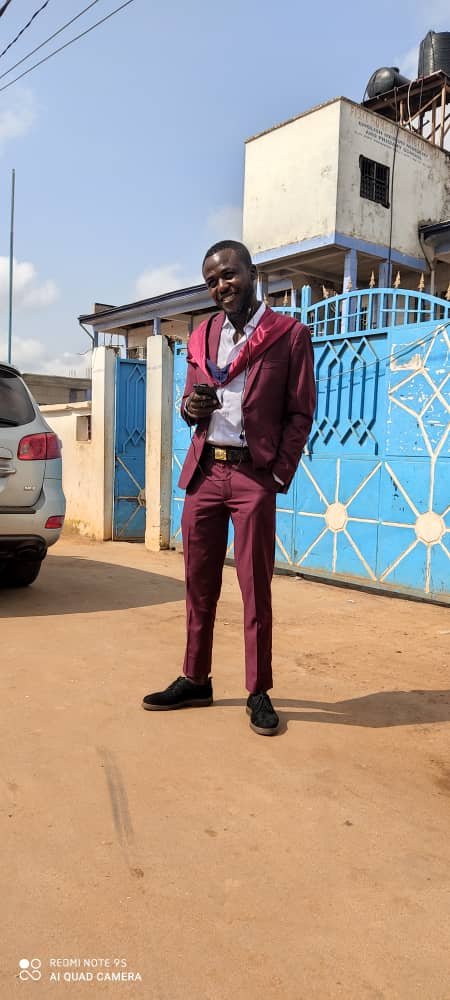 My kid sister was present to support my two lovely cousins, and my darling girlfriend were all there not forgetting my mom and my child hood Friend ETO came along to cheer me up .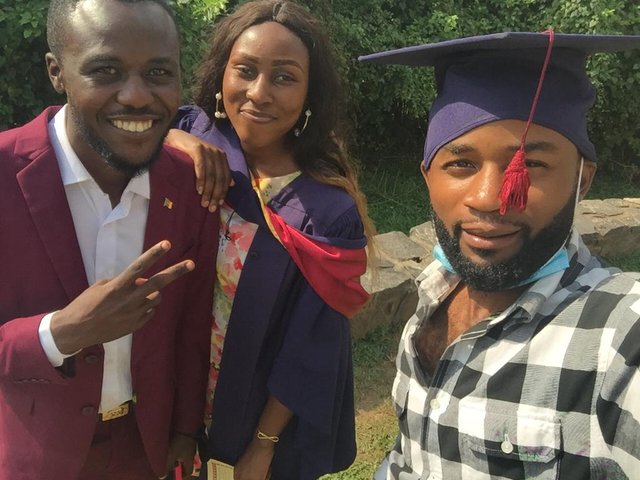 [Family represented]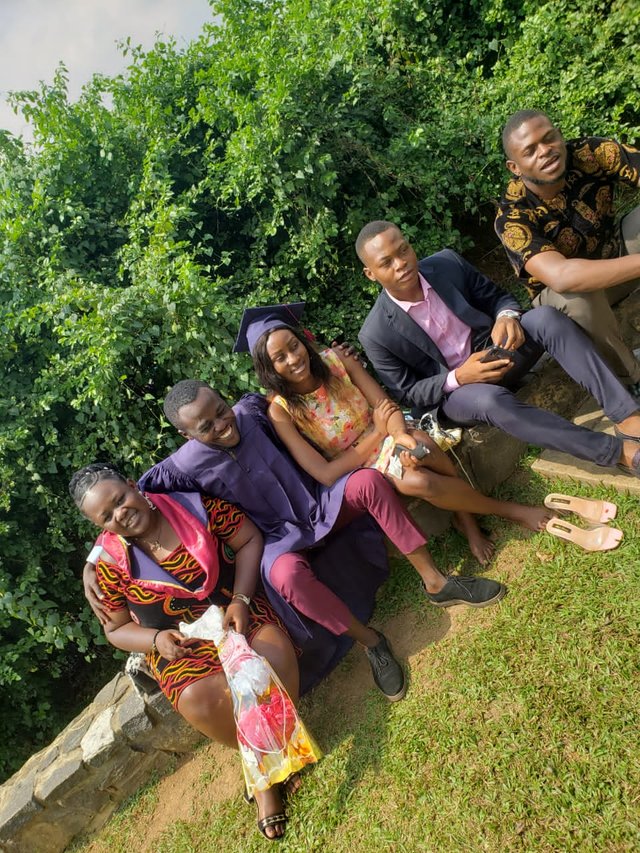 I later on took pictures and celebrated with friends of my promotion and left the premises with family and friends home for feasting .
And that was that for that day.
(I wish to give God all the Glory!)