The Uganda Steemit Meet-up - here is what transpired
What a great, amazing and a very remarkable fun moment we have had today as a steem community in Uganda. I met up with the new steemians in Uganda. People had to know a little bit about each other, therefore, we kicked off the session by introducing ourselves to each other. I was the organiser and therefore I began off by introducing myself to the team.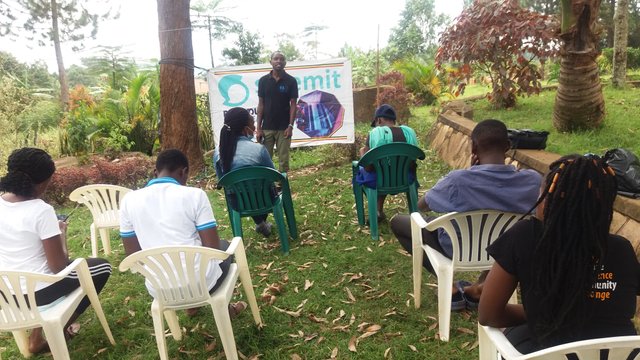 Others followed, each of the members introduced themselves. I then took over the mic and shared abit about steemit and my experience on it. How I joined the platform 2years ago and my experience over the years.
The meeting was attended by @mariez, @ariseandshine, @amastella, @hymee, @jacquilinena, @gruccifarry, @marjor, and me(@yohan2on). Some never made it to the meeting. They sent their apologies as they got caught up with other things and those included @rammyjays, @quinnealexa, @faithmuwonge, @semakulajr, @arnoldxavi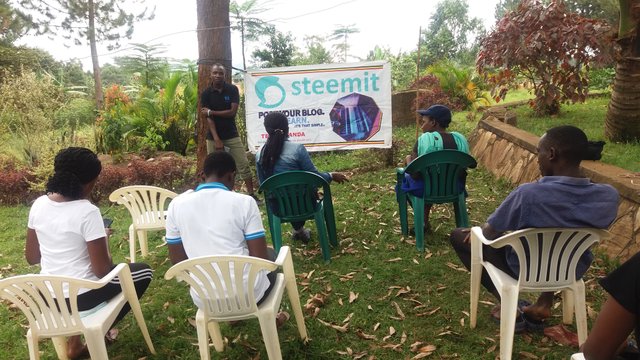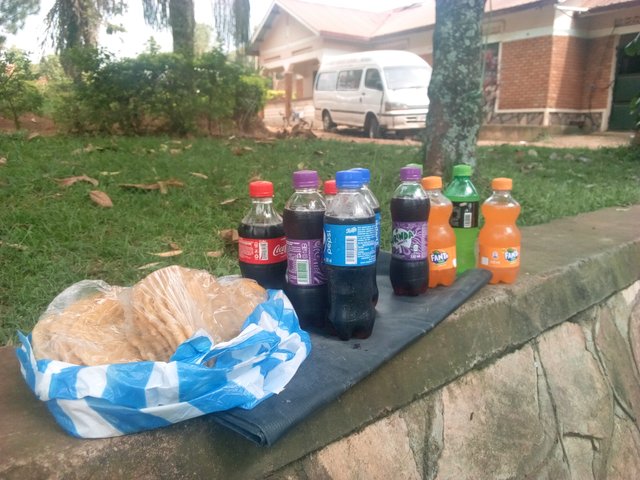 Though some missed the meeting, those that attended had an exciting and worthwhile moment together. This has built a sense of togetherness. I shared with them some refreshments (soft drinks) plus some eats such as chapatis. The chapatis were very uniquely prepared from home. They had pumpkin, Irish potatoes and wheat mixed together. These were very tasty. There was alot to share with them. I was like a radio before them during the session because I had allot to share with them.
The few highlights of what I shared were: about the present opportunities on steemit and the incoming diary game season 2 opportunity that is scheduled to start on Saturday next weekend.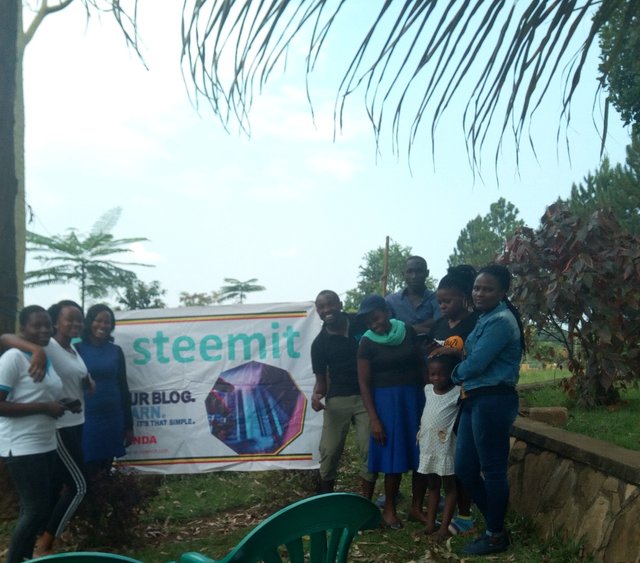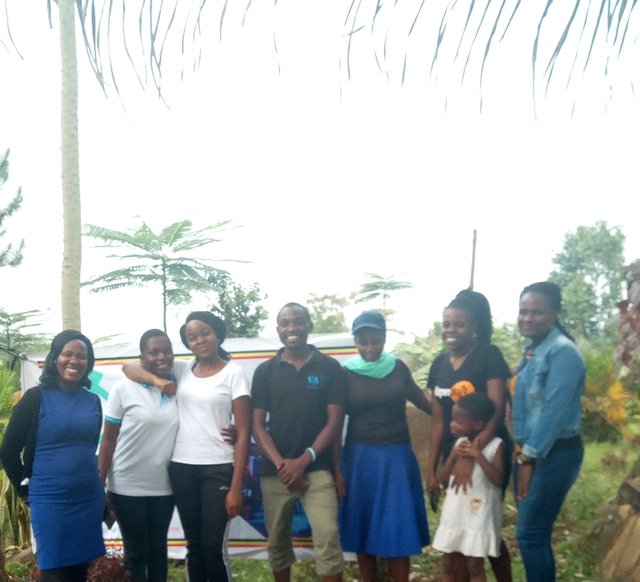 During the session, they asked me some questions about steemit and I responded to all of them positively. They were all satisfied as they ran out of what to ask me. Some of the questions they asked were: How to post on steemit? How to apply tags? How to follow someone? How to search for a user on steemit? How to withdraw the steem tokens? What is Steempower?
I called upon them to prepare for an active participation in the forth coming diary game season 2 as we all need to make some great points while working towards achieving the 8000 steem prize that has been offered by the steemit team @steemitblog @steemcurator01
I informed them of my plans to select a team of 5 active steemians from them. I added that I need to select those that I can trust that they will be very active in the challenge.
After this meet-up, I can now say that my team is ready. I have already chosen the 5 very active Ugandan steemians that I am going to participate with in the diary game. I will be announcing them shortly in my future blog post.
I also Informed and clarified to them about the ongoing shoppinggame that is running up-to 31st/07/2020. Thanks to @mariez for sharing her experience with the shoppinggame of how she happened to win the game afew days ago.
I further shared with them about the ongoing pro-minnow program that they need to keep participating in as they continue waiting for the diary game season 2 that is set to begin next weekend.
I advised them to create twitter accounts because the steem team is appealing to all steemians to share their content on twitter. Afew of them had twitter accounts, the rest are just going to create their twitter accounts with a purpose of promoting steem on that forum.
Thanks so much for reading and supporting.
Stay tuned for more updates about the Uganda Steem team.