1000daysofsteem: @teamg-nigeria Departmentalized And Structured For Upcoming thediarygame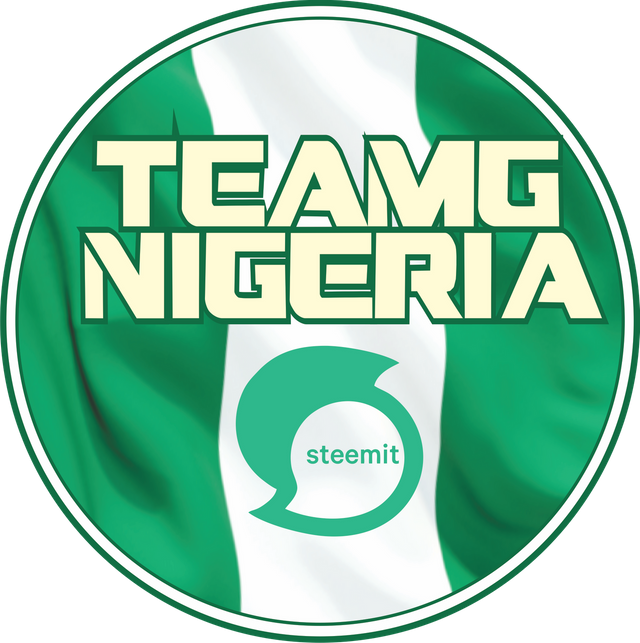 Hello stemians, I want to appreciate @steemblog for tremendous efforts to in making this platform interested. 100daysofsteem was really exciting but to say the fact. I missed some of it because I heard toward the end. But I participated towards the end of the programs.
I read so many captivating #the100daysofsteem and I was really touched of what coronavirus has coursed across the world.
e @teamg-nigeria are preparing for the1000daysofsteem that will kick-off August 1, 2020. We have structured and departmentalized the work of individual on the platform. We have be been holding online meeting to enlighten the new steemians on the goals.
We Nigerians have discovered that jus little of us participated in #100daysofsteem and we need to recruit more people so that steemit can achieve the set goals.
TEAMG-NIGERIA TEAM LEADERS
TEAM LEAD - @greatness96
We Nigerians believed in his experienced and hard work geared toward steemit. He has been there for long time. He's the anchor of @teamg-nigeria. He brought the initiative to us. We know he can lead by example because he has the capacities, experience and skills required to accomplish goals. He's very enthusiastic. We are all aware as @teamg-nigeria that he can provide guidance, instruction, direction and lead us flawlessly. He's a great communicator and motivator with expertise.
MEET-UP LEAD - @princesstj
I have not met her but I knew by experience she can do it. She can provide assistance to team lead. She's very active and instrumental in our reaching out to people across the Nigeria. Based on what I have seen in various meeting we have held, her contribution is indeed good and can not be over emphasis. We need strong mind like her in the team.
UPDATES LEAD - @senicbliss
I knew she's a new member but yet in her profession and expertise, she's capable; even more than capable. She's capable to update us without delay, give us latest information through electronic channels.
TRAINING LEAD - @oluwatobilola
I have seen this man with vigour, though I have not see him face-to-face. He has been training all our new members on how to tag and post. Show them example through WhatsApp.
PROMOTION LEAD - @unyime
A new member that is more than capable.
@teamg-nigeria is going to make this platform one of its kind. preparation is still going on. We are recruiting people everyday by using available social media reaching out to masses . We believe in future that Nigeria is going to have big impact on steem. There are more positions that I will not mention now until it's done.