Introducing DJ Abril Love - Techno from Venezuela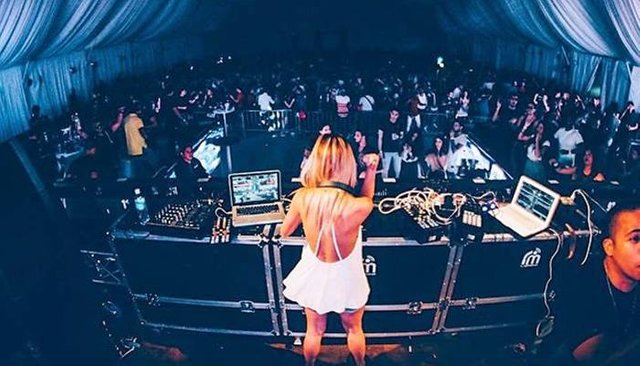 Back to some introductions for Techno Friday
Some of you guys might remember I used to run series a lot on introducing or simply posting about great DJ acts from all around the world. I did that a long time already on our old mother blockchain and given t is Techno Friday let me show you a DJane I have not seen live yet.
Techno made in Venezuela
While I can not judge popularity or background of the music scene in Venezuela I found some mixes and live gigs by Abril Love that are not too shabby to get a little try on the dance floor (if you are not totally injured like me). I like her style, not only the looks. I would be interested in any feedback or opinions by our friend especially from Middle and South America. To me the sound is "what I like on a lazy Friday night" - no matter you call this Tech House, Techno, Dance.
About Abril Love aka Abril Lovera
So who is the blonde head of the turntables? She obviously has her YT channel, her IG and Facebook account (not really updated though) and some entries in DJ lists but what is her background? Actually I could not find out a lot, her soundcloud profile is worth a check: https://soundcloud.com/AbrilLove
In the above YouTube session I like especially the part around minute 20 where you can liste to Techno sounds with a Latin falvour - so I would judge Abril as original with her own style which is good for a DJ.