Jueves de arte y fotografía 7/10/2021 Atrapando el Sol @tormenta
Hola amigos¡
Atrapando el Sol
Para hoy jueves de arte y fotografía, les traigo una combinación de ambas, inspirada en el sol, porque nadie ha podido llegar a el, es imposible.
For today Thursday of art and photography, I bring you a combination of both, inspired by the sun, because no one has been able to reach it, it is impossible.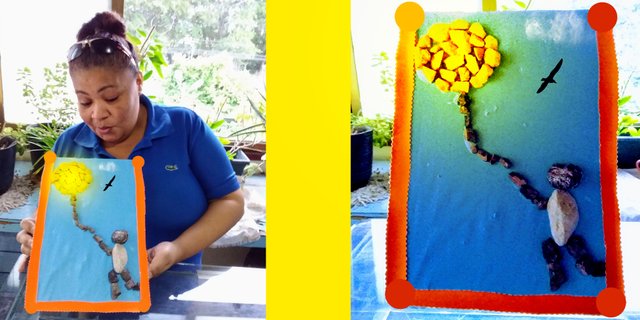 Si algunas vez cae, levántate y sigue adelante, no pienses que no se puede, atrapa el Sol, y vuelve a brillar.
If it ever falls, get up and move on, don't think you can't, catch the Sun, and shine again.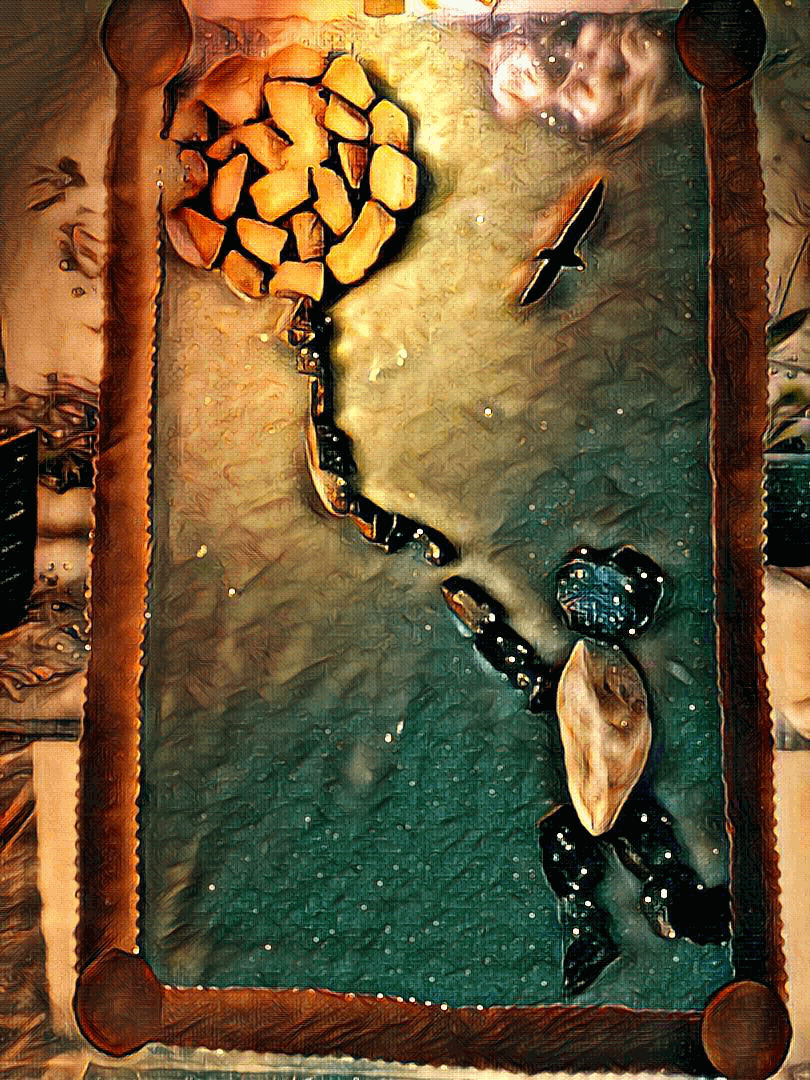 Gif elaborado en photolab

Materiales utilizados:
Piedras.
Hoja blanca.
Pintura azul.
Pega.
Used materials:
Stones.
White sheet.
Blue paint.
Paste.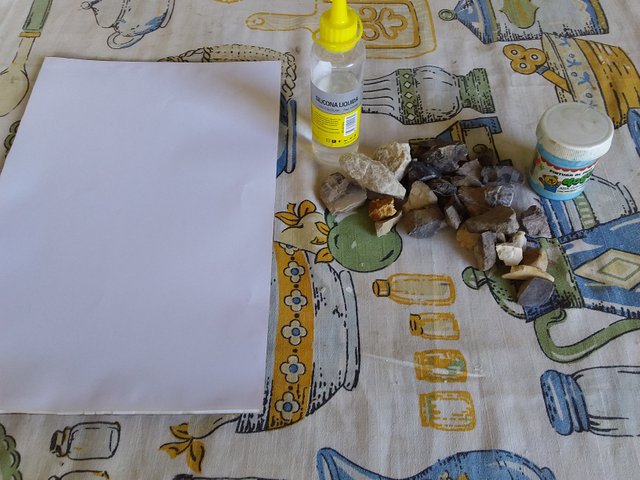 Elaboración: Elaboration:
Previamente realice la figura, seleccionando los diferente tamaños de piedras.
Previously make the figure, selecting the different sizes of stones.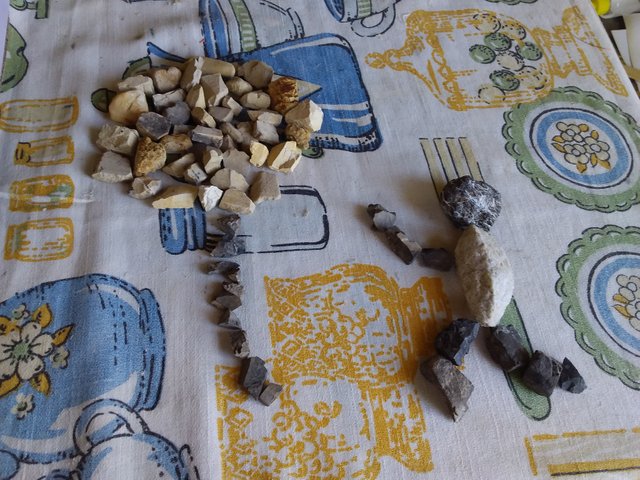 Pinte la hoja de azul, y las piedras amarillas que representan el sol.
Paint the sheet blue, and the yellow stones that represent the sun.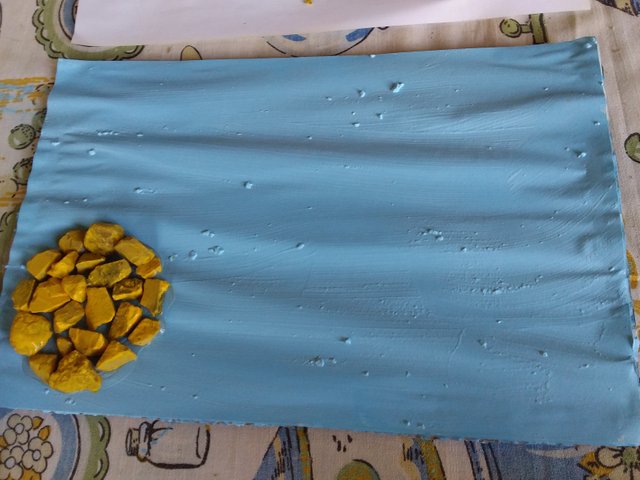 Luego pegue el resto de las otras piedras para darle la forma de atrapa sol.
Then glue the rest of the other stones to give it the shape of a sun catcher.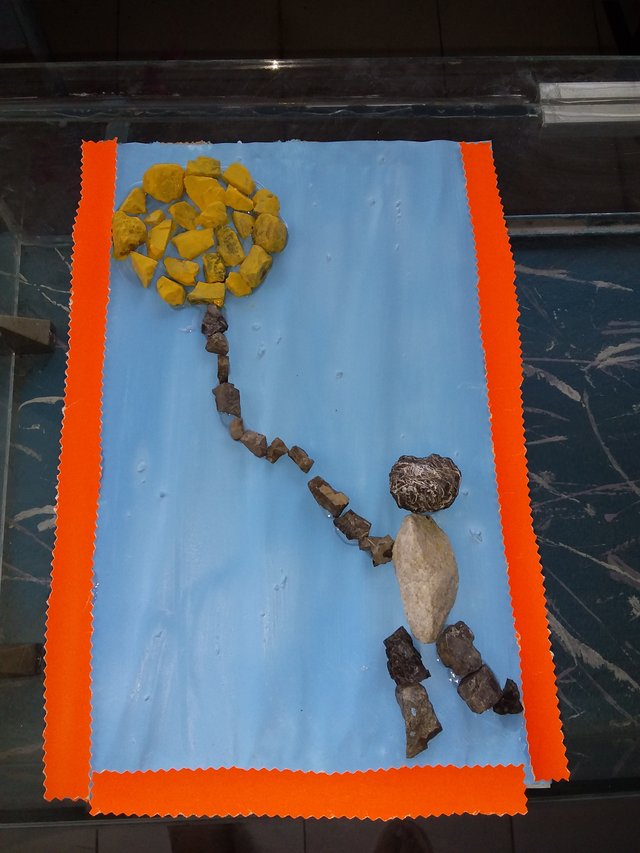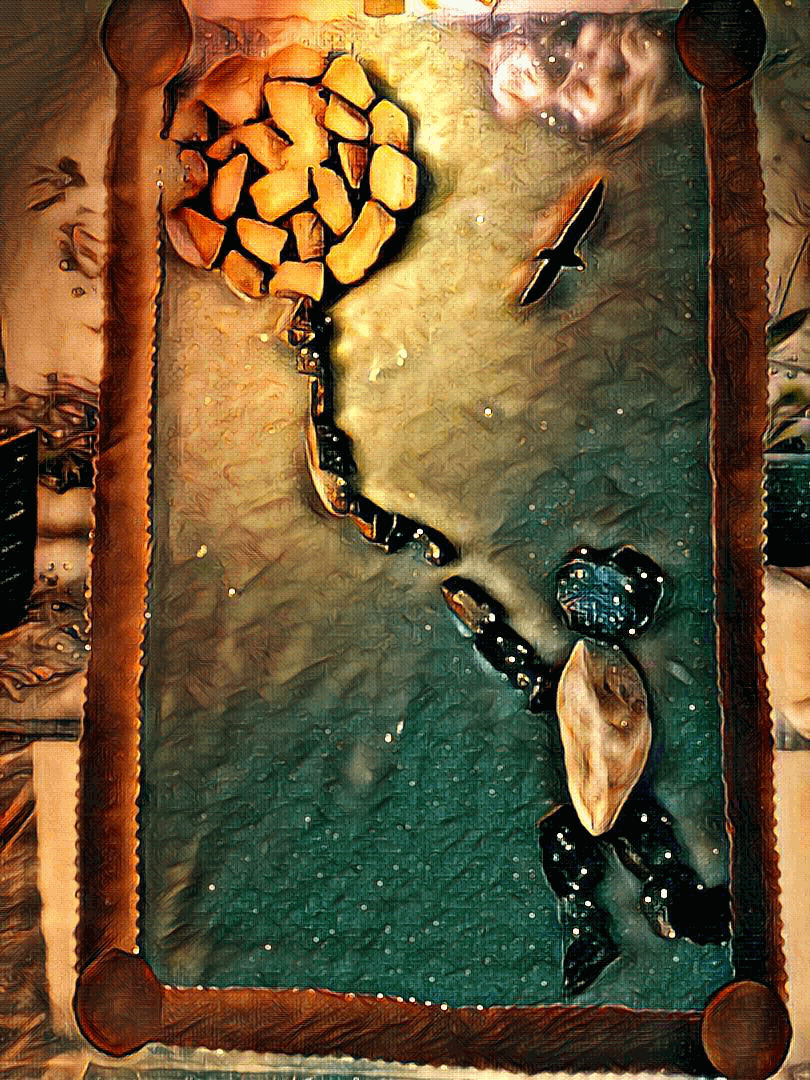 Gif elaborado en photolab