SEC-S5:W2 - Let's Talk About Animals.
Hello Steemians!
I would like to thanks this community for organizing this amazing contest.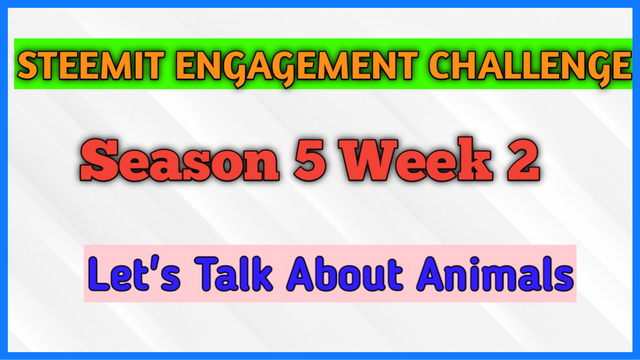 Image edited on PixelLab
---
Which one(s) are your favorite animals? Indicate why.
---
There are lots of animals and I really think that there is mo genuine reason that We humans don't love any animal. But I will name two animals which are my favorite.
The first animal is Dog. I believe Everyone loves dog. Dogs are faithful and cute animal and these are loved by everyone.
There are a lot of varieties of dogs and Every variety is cute. I love dogs as they are very faithful to their owner.
The other animal I would name as my favourite is Cow. Cow is really a useful animal as It gives us milk and In India, We worship cows.
---
Do you have pets at home? How did they come into the family? What are the reasons why they are not taken care of?
---
Actually, I don't have pets at my home currently. I would love to have a dog as my pet at home as I love dogs. But as I have to go to college and My college is far from home. So, I can't take care of my pet right now.
My younger sister also love dogs a lot. I have decided to have a pet in future and I am looking for a pet and I will surely bring a pet in my home soon.
We had a cow at our home an year ago. Actually, At that time, all our family members live at our home, So, We could take care of cow and We also get milk from it.
But after sometime, My elder brother moved to new city as He is persuing MBBS course and I am also moving to hostel for studying in college and My mother's was not really well at that time and hence, We were unable to take care of our cow.
So, We sent that cow to our village as My uncle lived in my village and they can take care of that cow.
---
Do you know a street animal in your community? Let's talk about it.
---
Yes, I know a street animal which is a dog. It is homeless but It comes to my home daily and We feed it. Generally, My younger sister feeds it as She really loves to feed dogs.
As It is a street dog, Many people in my area feed it and I really felt happy to feed it. I daily gave it some biscuits in the morning.
It daily came to my home and We gave shelter to it in the rainy season. Recently, It was raining daily and When the rain starts, It came to my home and We gave shelter to it.
---
Is there a foundation that provides care for animals in your community, show us how to reach it through What3Words.
---
Yes, there is a foundation that provides care for animals and The name of this foundation is People for Animals Agra Shelter. It is around 10 kms away from my home.
They take care of every animal and If any animal has some serious injury or in extreme state, then they help them to heal and they take care of them.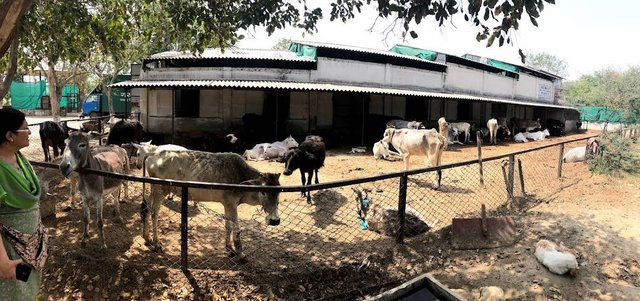 w3w Location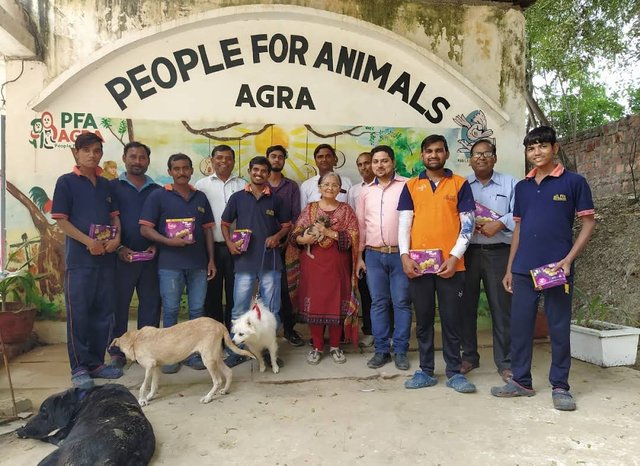 w3w Location
They take care of every animal and If we see any animal is injured in any accident or something, then We can contact them or We can send that animal to their shelter and they can also take that animal by ourself and then they take care of the animal.
---
Share a story about any animal you have met.
---
Let me tell you the story of a street dog. Actually, In the starting, We feed a dog sometimes and then It used to come daily to my home and We also felt happy to feed him.
Afterwards, We were connected to it and We feed it daily and I personally feed him biscuits daily in the morning.
Whenever there is a rainy season, then That dog used to come to my home and then We gave shelter to it. My younger sister general takes care of that dog.
That dog had remembered me and my family members. Whenever, I go to outside and that dog sees me, then It starts chasing me and I felt very happy after seeing that dog chasing me.
---
What are the possible benefits and risks of having a pet at home.
---
Now, I'll discuss some of the benefits of having a pet at home.
If you have a pet at home, then I believe you will not feel lonely at anytime. You can play with your pet and It can help in lower down your stress.

They are very faithful and they offer unconditional love and hence, We can connect to our pets.

They can protect our home if We had dog at home then, I believe this pet will also protect our house and will act as a guard and will not let any stranger in the house.
There are also some disadvantages of having a pet at home.
If you are going away from your home for some necessary work, then It is difficult to take care of your pet.

Animals carry some type of worms which can also be transferred to humans and this is really harmful for humans. So, We should always check our pet from a doctor about it.
---
I would like to invite @malikusman1, @monz122 and @solaymann to participate in this contest.
---