The Diary Game-Better Life 13- May 2022- Field Studies and Horizontal Drilling || Club100
Hello friends how are you I hope you are doing very well.
I woke up at 7.30 in the morning to go to work, got ready and left the house and went to the workplace. When I arrived at work, we talked with my colleagues at work about our daily tasks. Afterwards, I waited for my friends to go with me to quickly finish the work in the laboratory and go to the field.
We set out to go to the construction site at 9.30 am. Today, pipe laying and pipe welding works were continuing at different points in the field.
We have come to the end of our horizontal drilling work, which started a few days ago. That's why we first moved on to the horizontal drilling work.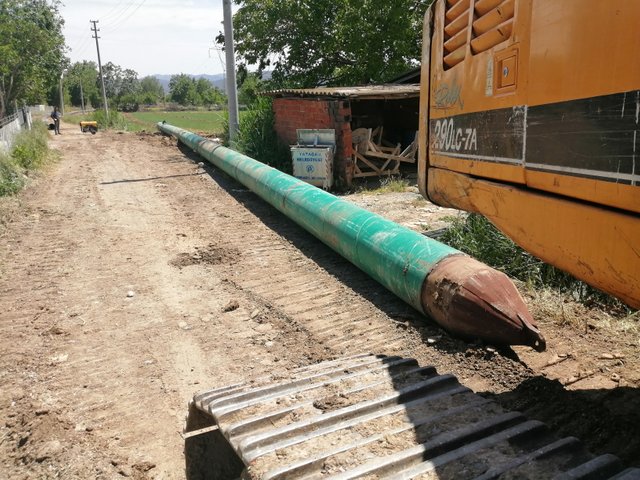 Picture 1
A steel pipe approximately 40 meters long will be passed under the main road and then HDPE plastic pipe will be passed through the empty steel pipe. Excavation and preparation works were carried out for this purpose. (Picture 1)
They said that the works here will last until 17.00 in the evening. We left there and went to the work place to check the pipe productions laid in a different area.
Since our project is an irrigation project with a length of approximately 80 kilometers, work continues at different points during the day. That's why we change places frequently and check the work on site.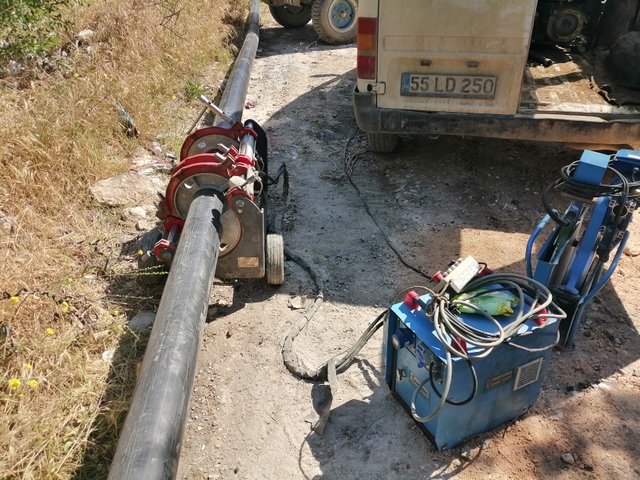 Picture 2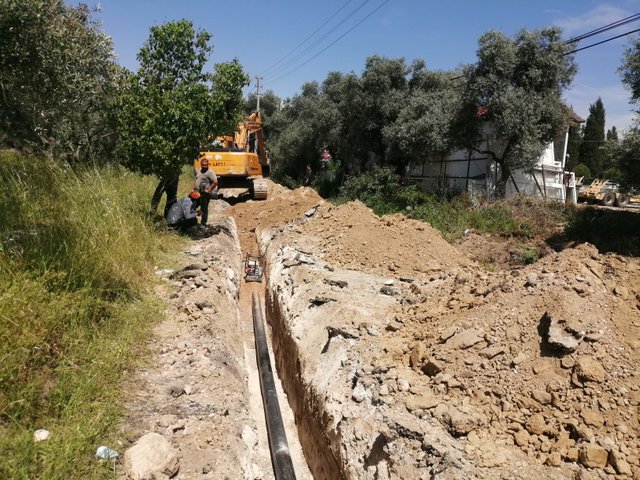 Picture 3
Pipe laying and welding works were continuing towards the end of the spare 12-1 line. After watching the works on site for a while, we went to the construction site for lunch.. (Picture 2,3)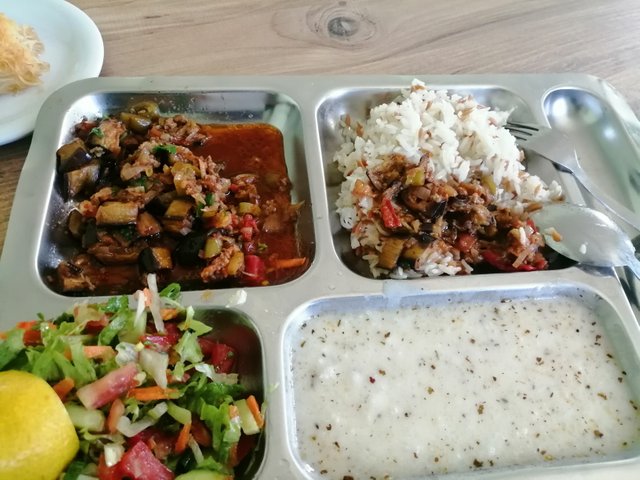 Lunch
We had our lunch and after drinking our tea, we went to a nearby village called Güzelköy to perform the Friday prayer, and prayed in a historical mosque here. While I am here, I would like to give some information about this mosque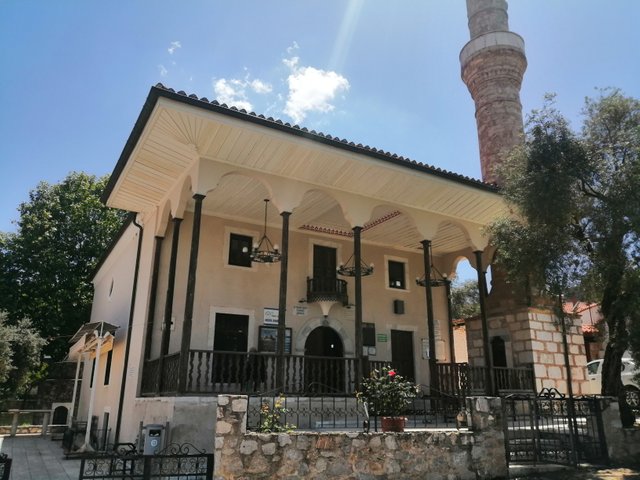 Picture 4
Siyamibey mosque, located in Güzelköy, Bozüyük town of Yatağan district. Although the exact date of construction is not known, it is approximately 19th century. It is stated in the sources that it was built. It is thought that the mosque was built by Siyami Bey. The mosque is 10x12 in size and its interior architecture is similar to the mosques in the Ottoman period. (Picture 4)
There is an octagonal domed tomb at the back of this mosque, which has been restored recently, and it is said that this structure was built by Siyami Bey.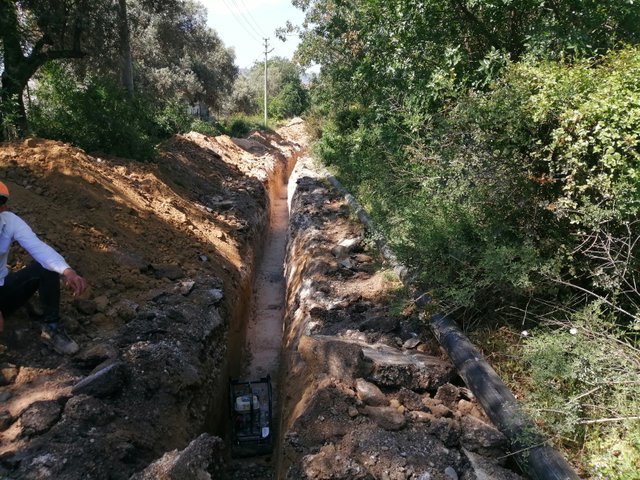 Picture 5)
After leaving the mosque, we went to the place where the Y12-1 line is being worked on. We waited here for a while to check the productions made here (Picture 5).
When the works on this line were completed, we went to the construction site and took a tea break. Later, they informed us of the place where the horizontal drilling work was done. They were going to start the steel pipe pulling process.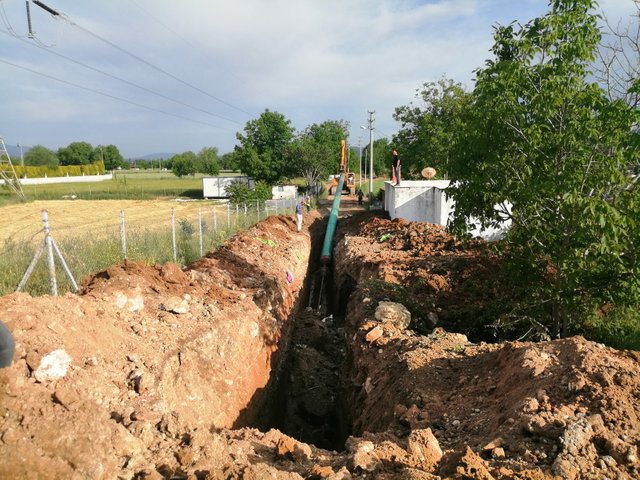 Picture 6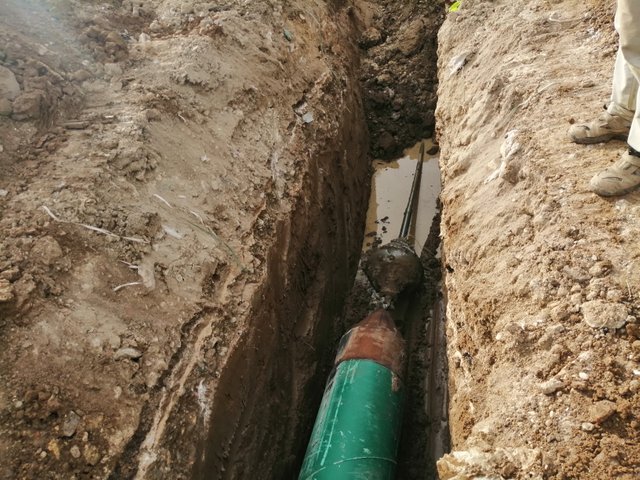 Picture 7
We went to the place where the work was done to see this process in place. As a result of the pulling process, which took about 1.5 hours, the steel pipe was passed through the previously dug trench. (Picture 6.7)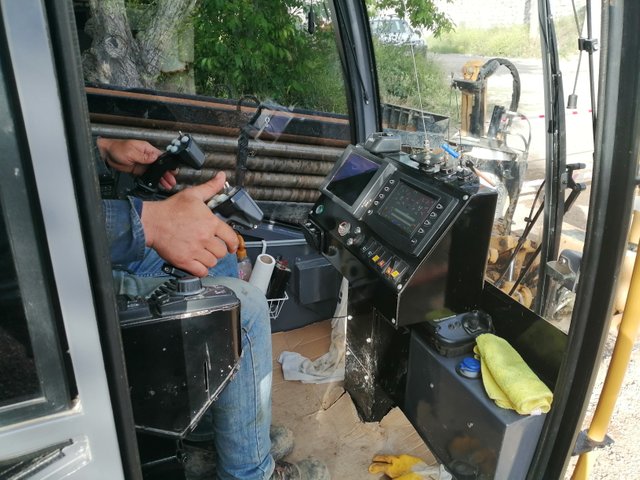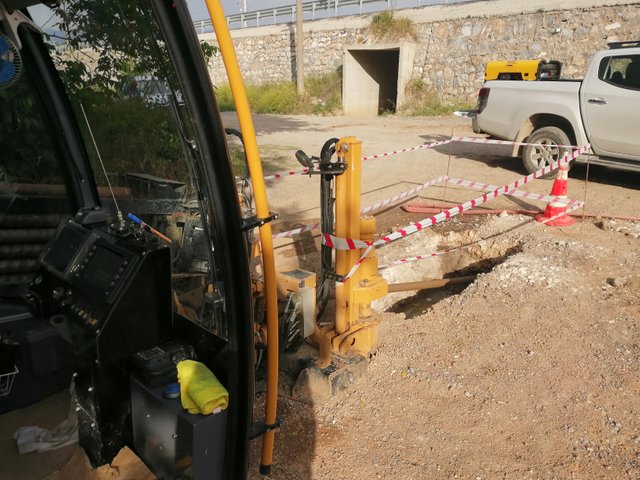 Horizontal Drilling Machine
This horizontal drilling machine is a very powerful and beautiful machine. Thanks to this horizontal drilling, the job was accomplished in a short time. If such a machine did not exist. The 40-meter road route was to be excavated and pipe laying was to be done.
Thanks to this machine, both time and money were saved. The pipe was passed to the opposite side of the road with a work that lasted approximately 5 days without any disruption to vehicle traffic.
It was around 7:00 pm when the work was completed. We set off to come home. It was 8:00 PM when I got home. I ate dinner first. Then, after playing some games with my son, I went to the resting phase.
For a while, I will share my work and solutions in my Diaries, as we often work in field conditions, most of the day is spent in the field working areas. I hope you don't get bored reading my posts.
That's all for today, thank you for reading my article. As a Club100 member, I continue to share on the steemit platform.
Information
All Photos Taken From My Huawei P Smart 2019 Phone. It belongs to me.
#club100 #thediarygame #fintech #lifesytle #travel #steemexclusive #tr