The Diary Game-Better Life 08- May 2022- Mother's Day Outing || Club100
Hello friends how are you I hope you are doing very well.
With the bad weather for the last few days, we caught an epidemic disease. My son and I both got the flu.
That's why I haven't been able to take the time to write a post on the steemit platform for a few days.
I feel better today, the drugs I took started to take effect, my son has a little cough now, I hope it will pass as soon as possible.
2 days ago, my brother came to visit us after his hometown. Since I was sick, we couldn't get over the longing on the first day. We woke up a little late today because it was the end of the weekend.
I felt better when I got up in the morning. My wife had prepared breakfast and they were waiting for me at the table.
First of all, I celebrated my wife's mother's day because today is mother's day. We sat down and had our breakfast on Sunday morning as a family. My brother and I had a long chat and had a long talk.
After breakfast, I called my mother and my sisters who are mothers and congratulated them on Mother's Day. My son wanted me to play a little game with him, after spending some time, we decided to go outside, taking advantage of the nice weather.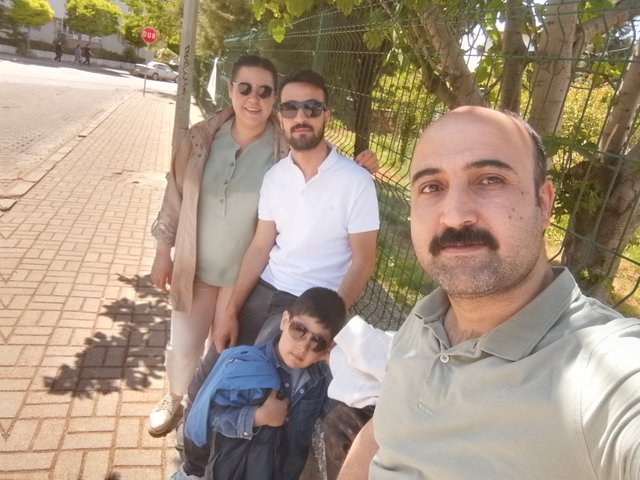 We got ready and went out. We wanted to go to the shopping center, which is about 20 minutes away from the city center, and spend some time. We went to the bus stop and took the first bus to the Rüya park AVM.
Actually, my son wanted us to go here because he wanted to buy a gift for his mother with the money he saved. When we went to the mall, we sat in a cafe because my son was hungry. Then we ordered something to eat.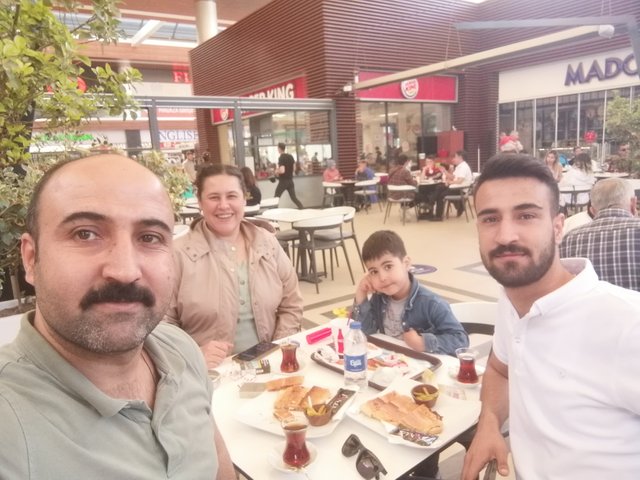 After drinking our tea and coffee, my son wanted to play in the game room in the shopping mall. They have opened a nice place created for children in the shopping mall where they can spend quality time. After paying the entrance fee, my son played in the sand-filled pool for about half an hour.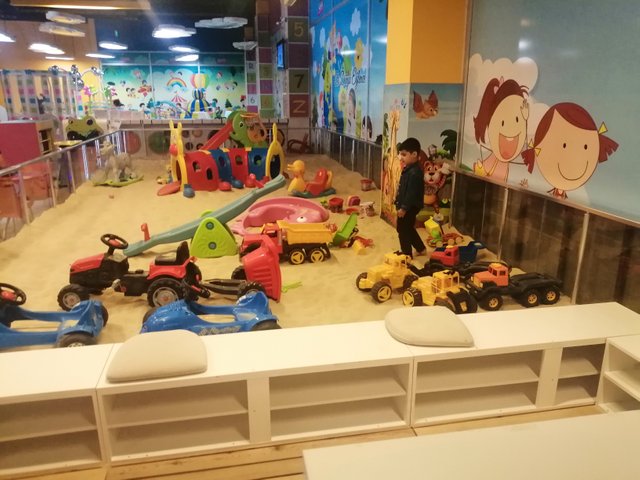 They created a space for their families to spend time and wait, while my son was playing, we sat in the waiting area until the time expired. When the game time was over, he did not want to continue because he was tired. We left the game room and tried to spend some more time in the Mall.
Since Beşiktaş, my favorite team, has a game at 7:00 pm today, we decided to come home. When we got home, the game was almost about to start. I started watching the game. When the first half ended, we sat down to eat dinner.
Then I continued to watch the match. My wife and brother went out for a walk, so I sat down at the computer to prepare my diary.
I've been upset that I haven't been able to spend time on steemit for the past few days. I wanted to continue where I left off by telling what I did today :)
That's all for today, thank you for reading my article. As a Club100 member, I continue to share on the steemit platform.
Information
All Photos Taken From My Huawei P Smart 2019 Phone. It belongs to me.
#club100 #thediarygame #lifesytle #betterlife #steemexclusive #tr