Walk&Pic 3
This is the third entry of my Walk&Pic series, combining a report of my daily activity with a selected photo from my Athens travel gallery. I may stop posting @actifit posts depending of the results.
Yesterday I visited the clinic for a blood analysis and then I came back home to have breakfast. I remained at home until the deliveryman came to bring me my watchband. The old silicom watchband of my Xiaomi Mi Band 3 only lasted 6 months, so I bought a metallic one through AliExpress, from a company with a warehouse near Madrid.
On the afternoon I went alone for an intense walk around my neighbourhood. I registered my training using the StraMi app and uploaded to Strava and Exhaust.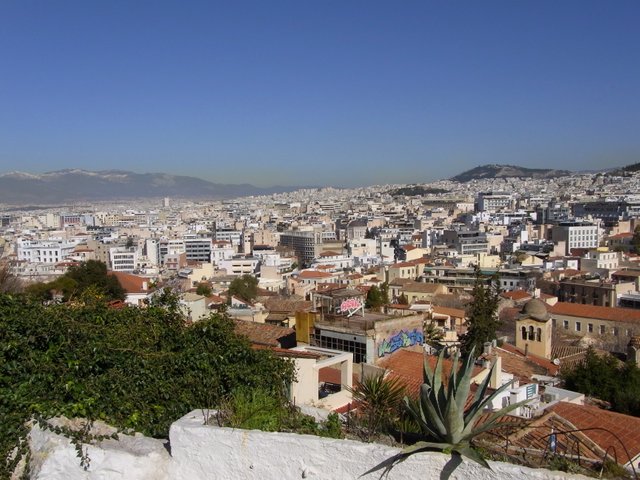 Today's picture is a landscape of Athens from the Acropolis. Athens is a city full of blank or grey apartments of few floors (tall buildings are dangerous in sismic zones like Greece) Most of the facades are made of concrete, without ornaments. However, its not an ugly city either. The green hills, the parks with columns and other ruins and the Parthenon are enough ornaments for the entire city.



10115

| | | | | | |
| --- | --- | --- | --- | --- | --- |
| | | | | | |
| cm | | cm | | cm | |