Cellphone Screen broke - Back with Actifit and street art hunting
My cellphone Screen was already broken due to multiple drops from my smart self, but the phone was still working at full capacity and the touchpad was on point, it was just pretty shameful to let people see my phone.
On Friday I dropped it when my girl's parents came to our apartment to have dinner there for the first time. I wasn't nervous or anything, I just have become careless with it because it couldn't be more broken, but voila, it could and the screen shattered completely.
Being in Mexico and not living in the city means that having a modern-ish phone makes getting a piece replacement a pain in the ass, a real pain in the ass because it takes a lot of time, money in advance and top shelf price.
But I need my phone, not only to waste time on WhatsApp and instagram but also because most of what I do for a living requires a top shelf phone working perfectly, so I had to spend around 150 bucks to replace the screen.
Yesterday when I went to get it I walked to the phone repair shop and I stumbled upon this beauty. I took a picture - not the good one, that's reserved for my monthly street art compilation - of this construction site with a huge mural behind.
Every time I pass by it while on my girl's car I think I should take a picture, but since this is on a big avenue with no parking spots, it was always hard as hell to snap it. Walking by it was the answer so, yesterday was the perfect moment.
14k steps yesterday, not bad for an Actifit comeback.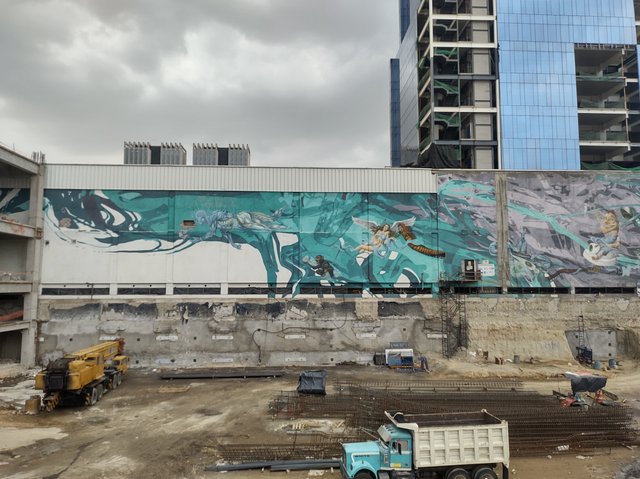 This report was published via Actifit app (Android | iOS). Check out the original version here on actifit.io




14704