WhereIN Update Announcement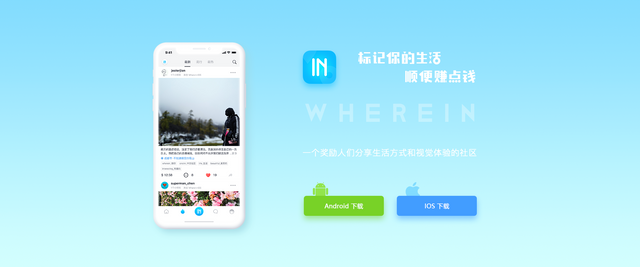 Major Updates
Thank you to all users who support WhereIN. We have conducted the following work regarding the use of WhereIN:
Nutbox is now migrated out of WhereIN

Due to the outdated version of Nutbox in WhereIN, we have decided to remove this section in this version update.

Currently, we have fixed existing issues with WhereIN.

We have investigated and fixed the crash problems encountered by users one by one. If you have any problems during the use process, please contact us for feedback in a timely manner.
In the future, we will continue to focus on and optimize the problems and experiences in the use of WhereIN. We welcome everyone to leave a message and tell us what features you want to introduce or problems you want to solve.
Official website:http://www.wherein.io/
Discord:https://discord.gg/Y8NtaBpvJQ
WhereIN Witness
@smt-wherein is a witness to our operations, and we welcome the vote.
Voting link:https://auth.steem.fans/sign/account-witness-vote?witness=smt-wherein&approve=1 
For CN
主要更新
感谢所有支持WhereIN用户,针对WhereIN使用问题我们进行了以下工作:
Nutbox现已迁移出WhereIN

由于Nutbox在WhereIN中已过时,我们决定在这一版本更新中移除掉这一板块。

目前我们已修复WhereIN现有存在的问题。

针对用户使用中的崩溃问题,我们进行了逐一排查并进行了修复,若您在使用过程中出现任何问题,欢迎您及时联系我们反馈。
后续我们将持续关注并优化WhereIN在使用过程中的问题与体验,欢迎大家留言,说出您希望WhereIN能推出的功能或者想要解决的问题。
Discord:https://discord.gg/Y8NtaBpvJQ
WhereIN见证人
@smt-wherein 是我们运行的见证人,欢迎对我们进行投票。
投票链接:https://auth.steem.fans/sign/account-witness-vote?witness=smt-wherein&approve=1