Launch of New WhereIN, Delegate SP/ATOM mint WIN will be opened soon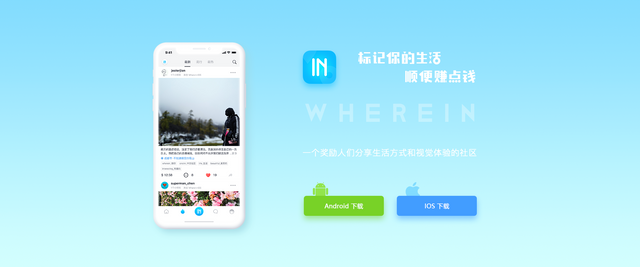 It has been three years since the launch of WhereIN.
We decided to start a new journey, NEW WhereIN, at 9:00 (UTC+8) on April 25, 2022.
WhereIN for continuous exploration
WhereIN has been exploring for three years since its launch on January 6, 2019. A lot has happened in the past three years, and we have gone from the bottom gaining all the way to the 8th Social DApp in the world. We became the top 21 witnesses on the Steem blockchain and gained 1 million SP delegation from Steemit. Inc. and 18 community curators joined us.
As the largest unofficial DApp in the Steem ecosystem, it largely undertakes Steem's Web3 vision. The world of Web3 is very big and has a long way to go, and we need to continue to innovate to realize the world Steem envisioned.
Since the beginning of 2017, Steem has wanted to introduce Smart Media Tokens by enabling each sub-community on Steem to issue its Tokens and combine content contributions with token rewards. Nutbox is taking that vision step by step and recently launched Walnut.【Bombshell | Walnut Network officially launched on the BSC mainnet】
WhereIN will have to make this important step
"Steem + WhereIN" for SMTs
While there are many unknown risks and challenges to tokenizing community/content, there are also enormous and endless opportunities. Since the beginning of 2020, DeFi has built and perfected the financial infrastructure in the Web3 world, SocialFi and DAO are in the pipeline. However, SocialFi and DAO are the great charms of the Steem blockchain. It's time to start fresh, to finish where we left off.
Steem, as a blockchain-based, public content platform, has its distinctive features. Steem utilizes the mechanism of Proof of Brain (PoB for short) and uses STEEM as a token to incentivize its community building and social interaction. However, Steem is a proprietary blockchain with limited scalability. With that in mind, WhereIN intends to use the Cosmos SDK to build a chain and connect it with the Steem blockchain. Using Steem Blockchain as a protocol for rewarding content contributions, it helps various communities build PoB modules and uses community tokens to reward community content creation and social interaction. That is to achieve the unfinished goal of SMTs.
On this basis, the Web3 community can:
Use Walnut to deploy own community token, and create a community token module that distributes community tokens by staking such as proxy SP/ATOM
Create community Defi and staking-based governance modules
Use WhereIN to create the community's PoB and grow its content community like Steem
Create Decentralized Trading Pairs on BSC for STEEM
Steem Blockchain, as a network that combines content with the token, has lacked a decentralized transaction pair.WhereIN is also considering filling in the gap for Steem. Here's the plan:
· Based on Peanut, build a cross-chain bridge between Steem and BSC, enabling 1:1 exchange between Steem and bSTEEM
· Set up the transaction pair between bSTEEM and PNUT on Pancakeswap, and use WIN to incentivize the liquidity providers of the transaction pair
· Expand the cross-chain bridge, support the 1:1 exchange between STEEM POWER (SP) and bSP, and incentivize the trading pair of bSP
Launch of New WhereIN
New WhereIN is a bold idea and a must-do. New WhereIN will issue the governance token $WIN, which will be distributed in the following three ways:
· Initial Staking Offering
PoS Token holders such as ATOM and SP can get $WIN by block by staking SP/ATOM to @wherein. dao
· Staking Protocol
Community members can participate in Stake Win-Pnut LP Mint WIN and Stake WIN Mint WIN
Top 20 community members participating in WIN-PNUT LP and WIN staking can become Appreciative Citizens
Appreciate Citizens have the right to decide the like rights of @wherein (20%) and @wherein.dao
· Governance
With the minting of WIN, a certain percentage of $WIN automatically goes into WhereIN DAO Fund
Reward community contributors through the WhereIN Proposal System, especially for the development of SMTs and bSTEEM/bSP
WhereIN DAO will develop a series of protocols to grow into a SocialFi platform
As we have done in the past, we are starting from scratch and sailing in the age of great sailing Web3 to find our inner "ONE PIECE"!
PS: In this past bull market, markets have been unusually noisy. We chose to start all this after the market calmed down, to attract a group of fellow travelers who are truly committed to advancing social development in the Web3 world. Please wait and see, and welcome to join!
Official website:http://www.wherein.io/
Discord:https://discord.gg/Y8NtaBpvJQ
For CN
WhereIN从上线到现在,有三年之久。
我们决定在2022年4月25日9:00(UTC+8)开启新的征程,NEW WhereIN。
持续探索的WhereIN
WhereIN从2019年01月06日上线以来,已经摸索了三年。这三年发生了很多事情,我们由刚开始的零到全球第8的Social DApp。我们成为了Steem区块链前21的见证人,获得了Steemit.inc的100万SP代理,有18位社区策展人加入我们。
作为Steem生态最大的非官方DApp,很大程度上要承担起Steem的Web3的愿景。Web3的世界很大,路很长,我们需要继续创新,实现Steem构想的世界。
Steem自2017年伊始,就想实现Smart Media Tokens,让Steem上每一个子社区都能发行自己的代币,并将内容贡献与代币奖励进行结合。Nutbox一步步在实现这个愿景,并于日前上线了Walnut。【Bombshell | Walnut Network officially launched on the BSC mainnet】
WhereIN亦需要跨出这重要的一步。
"Steem + WhereIN"实现SMTs
虽然将社区/内容通证化面临着很多未知的风险和挑战,但亦蕴涵无穷的机遇。DeFi自2020年伊始,已经构建完善Web3世界中的金融基础设施,SocialFi、DAO正在酝酿,而SocialFi和DAO正是Steem区块链的极大魅力所在。是时候该从重新出发了,继续完成我们未尽的使命。
Steem作为一条基于区块链的、公共内容平台,拥有其非常显著的特征。Steem利用Proof of Brain(简称PoB)这一机制,使用STEEM这一通证很好地激励了其社区建设和社交互动。然而,Steem是一条专有的区块链,扩展能力有限。在这样的条件下,WhereIN打算利用Cosmos SDK搭建一条链,并与Steem blockchain连接。将Steem Blockchain作为一个奖励内容贡献的协议,帮助各个社区搭建PoB模块,使用社区通证奖励社区内容创建和社交互动。即实现SMTs未竟之目标。
在这样的基础上,Web3的社区即可:
使用Walnut部署自己的社区通证,创建代理SP/ATOM等分发社区通证的质押发行社区通证模块
以及在这个基础上,创建社区的DeFi和基于质押的治理模块
进而,使用WhereIN创建社区自己的PoB,像Steem这样发展自己的内容社区
为STEEM在BSC上创建去中心化交易对
Steem Blockchain作为一个将内容与通证结合的网络,一直缺乏一个去中心化交易对。WhereIN亦考虑为Steem弥补这一空白。我们的计划是这样的:
在Peanut的基础上,搭建Steem与BSC的跨链桥,使得STEEM与bSTEEM可以1:1进行兑换
在Pancakeswap上创建bSTEEM与PNUT的交易对,并使用WIN激励该交易对的流动性提供者
扩展跨链桥,支持STEEM POWER(简称SP)与bSP的1:1兑换,并激励bSP的交易对
New WhereIN的启动
New WhereIN是一个大胆的想法,也是一个不得不做的事情。New WhereIN会发行治理代币$WIN,通过以下三种方式进行分发:
Initial Staking Offering
Staking Protocol

社区成员可参与Stake WIN-PNUT LP mint WIN和Stake WIN mint WIN
前20名参与WIN-PNUT LP和WIN质押的社区成员可成为赞赏公民
赞赏公民有权决定@wherein(20%点赞权)和@wherein.dao的点赞权

Governance

随着WIN的铸造,一定比例的$WIN自动进入WhereIN DAO Fund
通过WhereIN Proposal System对社区贡献者进行奖励,尤其是SMTs和bSTEEM/bSP的开发
WhereIN DAO将开发一系列协议,以发展成为一个SocialFi平台
与我们过去一样,我们从零开始,在Web3这个大航海时代航行,寻找我们内心深处的"ONE PIECE"!
PS:过去的这一次牛市当中,市场异常嘈杂。我们选择在市场步入平静后启动这一切,以期吸引一群真正致力于推进Web3世界中Social发展的同路人。请拭目以待,且欢迎您的加入!
Discord:https://discord.gg/Y8NtaBpvJQ