Araguaney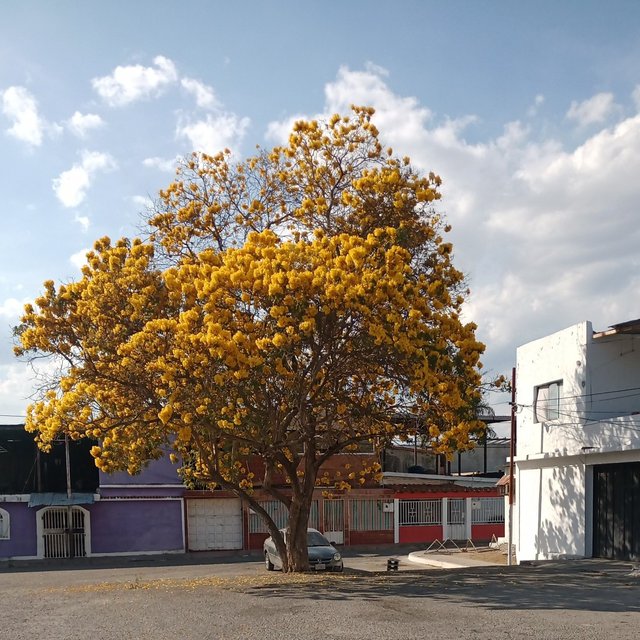 Un árbol emblemático de mi país en el Araguaney, y se caracteriza por su colocación amarilla y gran tamaño.
en esta época del año, este árbol florece, dejándonos ver sus llamativos colores.
esta foto la he tomado cerca de la casa de mi novia @omsrlis, en Barquisimeto Venezuela.
---
An emblematic tree of my country in the Araguaney, and is characterized by its yellow placement and large size.
At this time of year, this tree blooms, letting us see its striking colors.
I took this photo near my girlfriend's house @omsrlis, in Barquisimeto Venezuela.
[WhereIn Android] (http://www.wherein.io)