this is a dangerous planthopper pest on banana plants.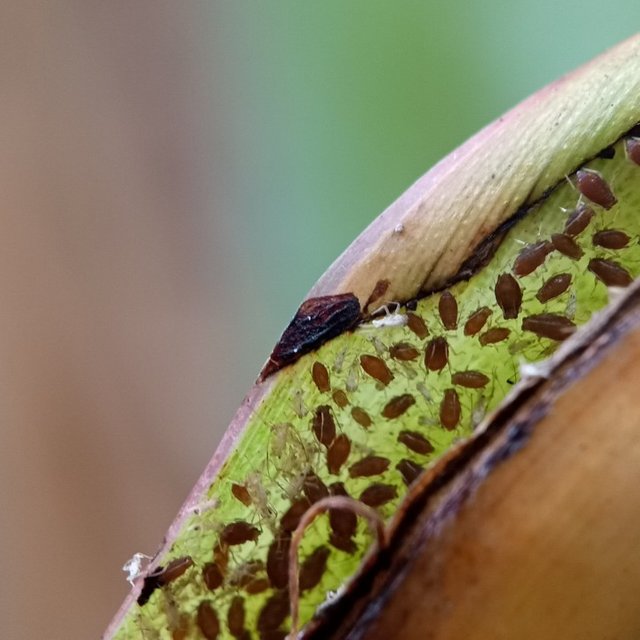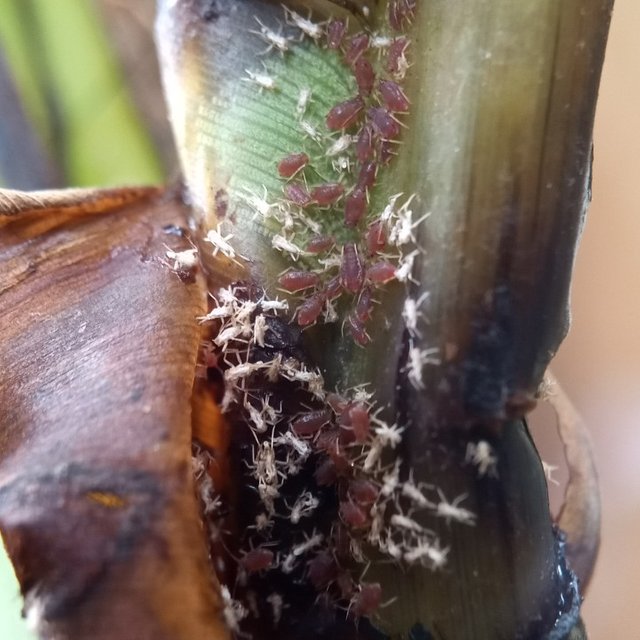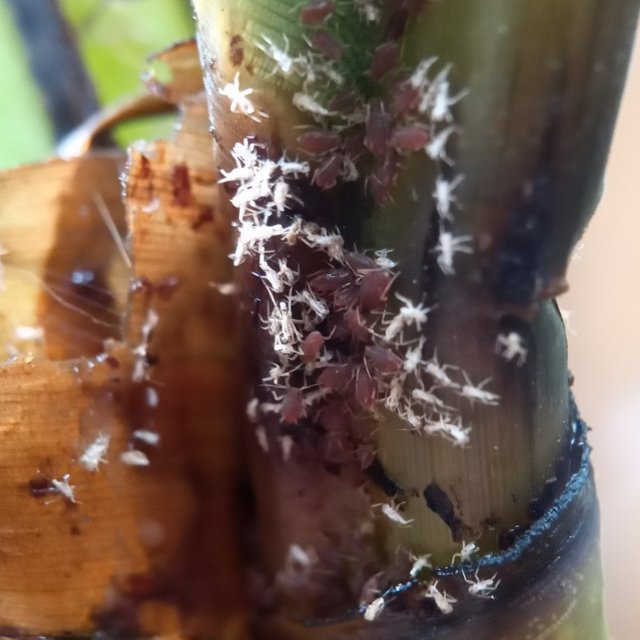 hai sahabat semua nya, jika anda seorang pengrajin, pekebun, atau seorang petani yang bersemangat menanam pohon pisang di area kebun anda, maka anda harus memperhatikan makhluk yang satu ini agar hasil panen anda memuaskan.
seperti yang dapat anda perhatikan pada sampel gambar yang saya perlihatkan ini. itu adalah beberapa bentuk dan jenis yang disebut hama wereng. biasa nya hama wereng ini bisa anda periksa pada pelupas tanaman pisang anda di kebun.
mereka akan berkerumunan pada tempat itu, karena hama ini suka tempat yang berlembab dan jauh dari sinar matahari langsung.
ini adalah dua jenis hama wereng coklat dan putih, yang bisa menyebabkan tanaman pisang anda punah. yang membahayakan bagi hewan ini adalah air kencing nya yang bisa membuat tanaman pisang layu hari demi hari hingga punah total.
kami, biasa nya mengusir hama-hama ini dengan melakukan penyemprotan dalam seminggu sekali, saya menyarankan untuk penyomprotan nya, cukup gunakan bahan aktif yang telah di sediakan di toko-toko terdekat daerah anda. dan tunjukkan hama ini pada penjual obat, supaya mereka memberikan bahan aktif yang cocok untuk membasmi hama wereng tersebut.
ini saja sedikit ilmu tambahan dari saya @anwars dan semoga itu bisa menjadi suatu manfaat bagi anda semua.
ENGLISH VERSI:
Hi friends, if you are a craftsman, planter, or a farmer who is passionate about planting banana trees in your garden area, then you must pay attention to this one creature so that your harvest is satisfying.
as you can see in the sample image that I show this. there are several forms and types of pests called leafhoppers. Usually, you can check this planthopper pest on your banana plant peeler in the garden.
they will flock to the place, because these pests like damp places away from direct sunlight.
These are two types of brown and white planthopper pests, which can cause your banana plants to become extinct. what is dangerous for these animals is their urine which can make banana plants wither day after day until they become completely extinct.
We, usually get rid of these pests by spraying once a week, I suggest for the spraying, just use the active ingredients that have been provided in the shops closest to your area. and show these pests to drug sellers, so that they provide active ingredients suitable for eradicating these leafhoppers.
This is just a little additional knowledge from me @anwars and hopefully it can be of benefit to all of you.
[WhereIn Android] (http://www.wherein.io)