Back to Fishing Routine on Day Off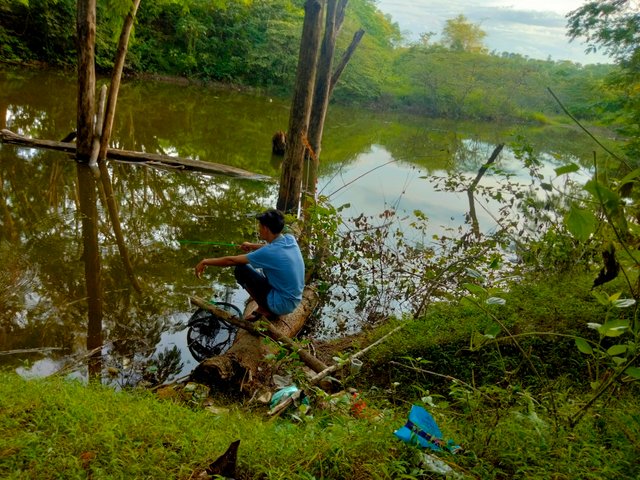 good night all steemit friends.
happy weekend for those of you who are relaxing or taking a walk with your friends.
In this opportunity to write, I would like to apologize for the inactivity in writing so far in the Steem Fishing community.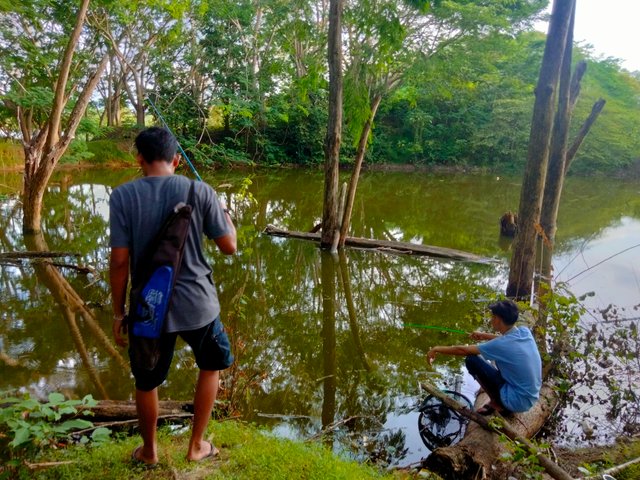 in the last few months I have not had time to share posts in the community and tonight I am again actively writing in this community, this is the first step in running the community in a more developed direction, of course.
Last afternoon, I happened to be carrying out a fishing activity again, this has not been carried out for so long, so an activity like this is very necessary, in order to provide a sense of relaxation and happiness with fellow anglers.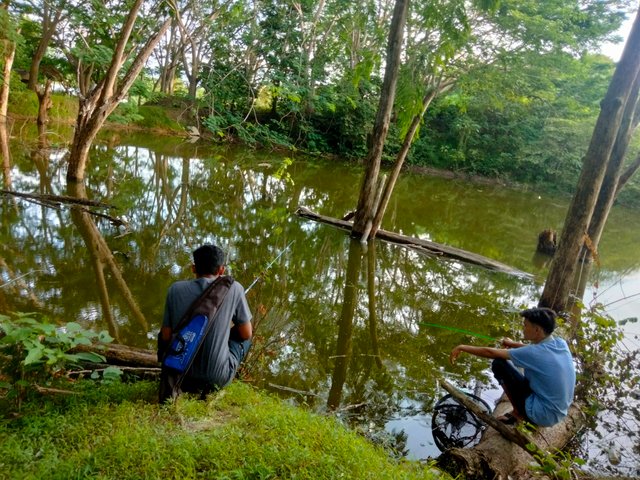 and our location fishing in the afternoon is in the area of ​​jln. Elak-krung Mane, one of the causeways connected between the city of Lhokseumawe and the North Aceh district, and this road is very busy visited by the public in the afternoon.
one of the mainstay fish that are often found at this fishing location are tilapia and tilapia fish, two types of fish that like to take bait if worms are used as mainstay bait. but it's a shame the size is still very small, so I didn't capture it in the photo, I was afraid that all my friends would laugh if they saw this later.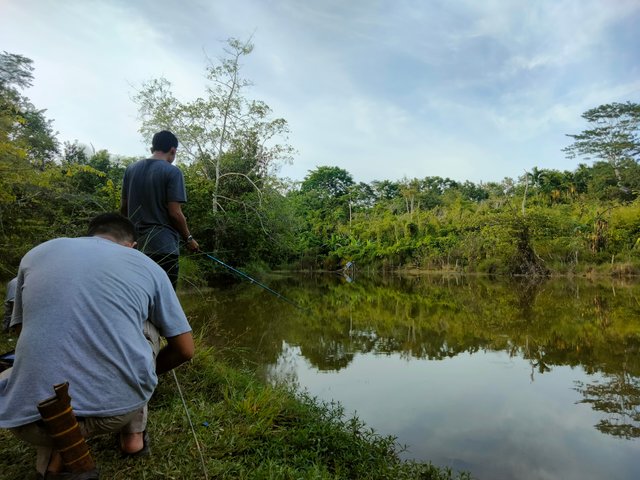 and for us fishing is a hobby, so whether the size of the fish is small or large will not be an obstacle in the fishing process, the important thing is that the tip of the rod is flexible with the pull of the fish even though it is still small in size and this is certainly very happy for us when can fish like this.
that's all for reviewing stories about our fishing activities today, once again I say thank you to all of my friends.
Special Thanks to :
@steemcurator01 & @steemcurator02
@steemitblog | @pennsif | @greenman
---
Steem-Fishing Team
@rachman-jr25 | @karnain11 | @victoria-bella


Click Here to Join Steem-Fishing Discord Channel