Trying new assembled bait [ Steem-Fishing ]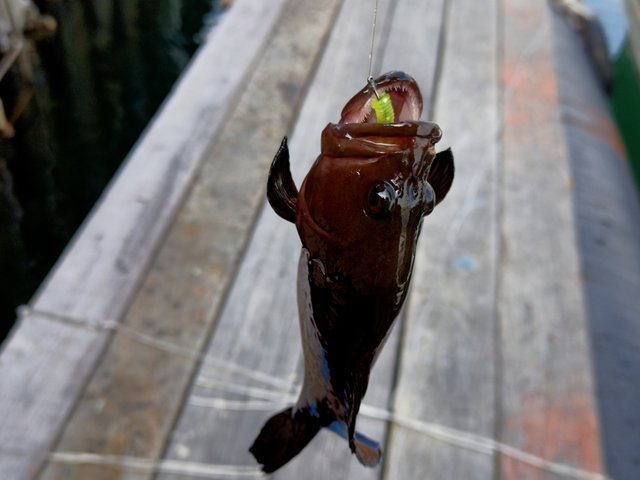 Good evening friends
@steem-fishing
everyone is back with me who wants to improve our community which we are very proud of, how are you all friends, hopefully always in good condition and not lacking anything.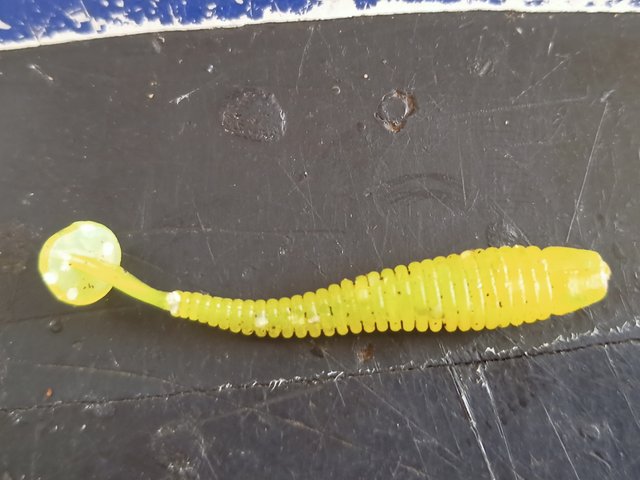 On this Saturday night I will post my activities this afternoon which of course is fishing activity, the fishing activity that I do is just trying the assembled bait that my friend told me to use rubber soft lure, this fish-shaped rubber soft lure is widely used sell in the market at a very affordable price.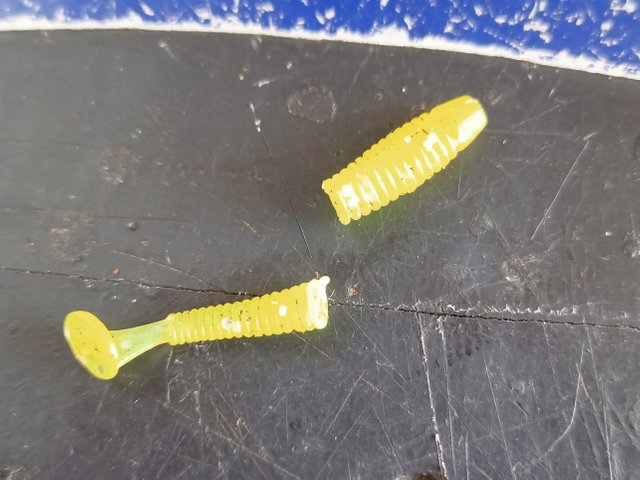 I cut the soft lure in the shape of a fish and I cut it into two parts and I used it for bait with the tail because when we play in the water the tail will spin like a propeller and it will attract the attention of predatory fish and for the head I will try it too hopefully there will be a stroke.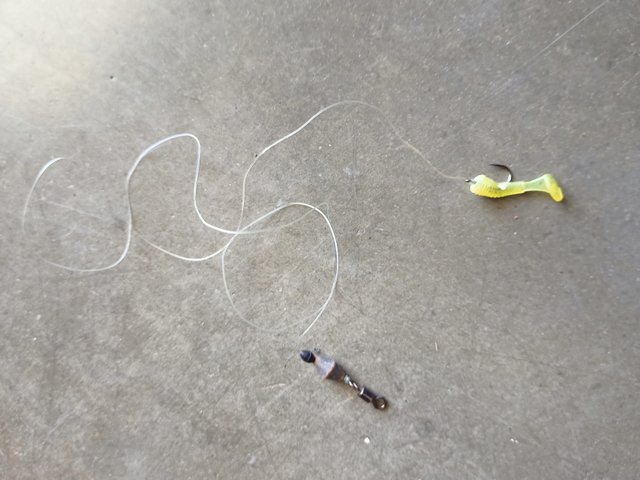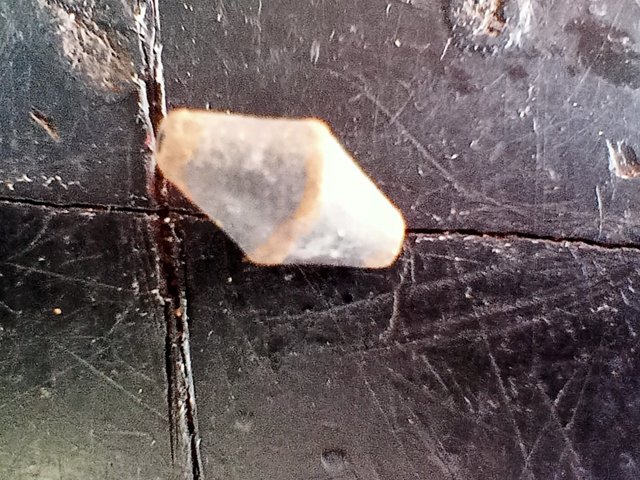 Next I assemble the bait circuit, here I use a rock or tin ballast weighing about 2 grams, I insert the soft lure into the body like we put a hook into live shrimp bait, then I fish with a small nylon thread size number 20, between soft lure which has been inserted with a hook with a weight that is already connected to the thread which is only 40 centimeters away (see picture).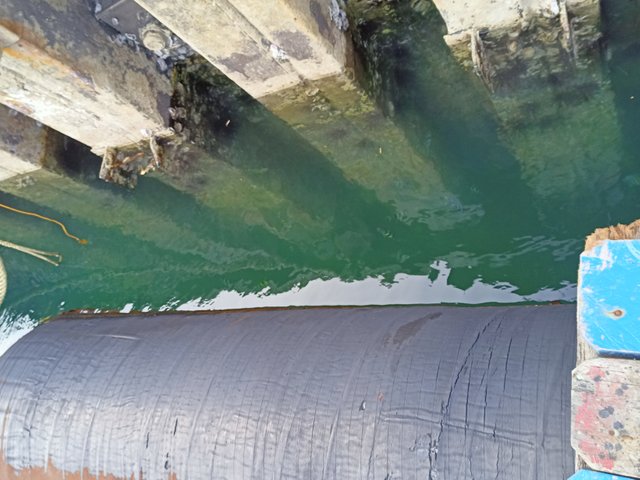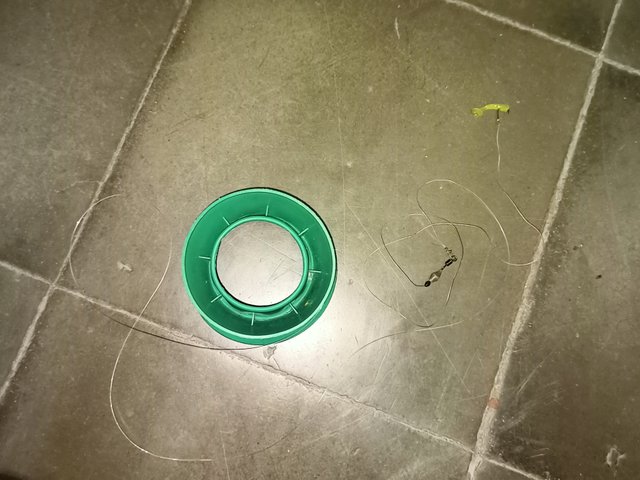 After the assembled bait was finished, I immediately tried it, here I did not use the reel and rod, only the traditional method, namely plastic reels which are widely sold in the market at low prices because the location where I tried it was in a narrow floating pipe gap, if my friends were fishing in the sea area I generally recommend using a fishing rod and reel because it makes it easier for us to play assembled bait.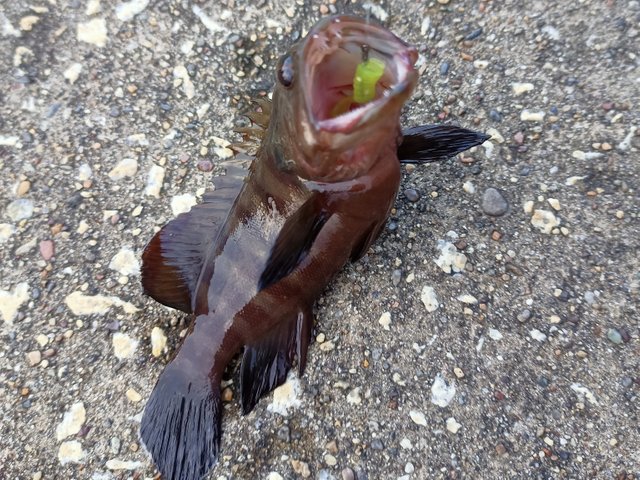 The first throw was immediately struck, the fish that grabbed was an oil grouper (spotted grouper) this is a type of fish that is on a reef or rock on the edge of the sea or harbor, here I got these two fish, this strike made me happy even though it was not the fish I expected but it was a start that didn't disappoint, friends can try this trick might get a decent hit.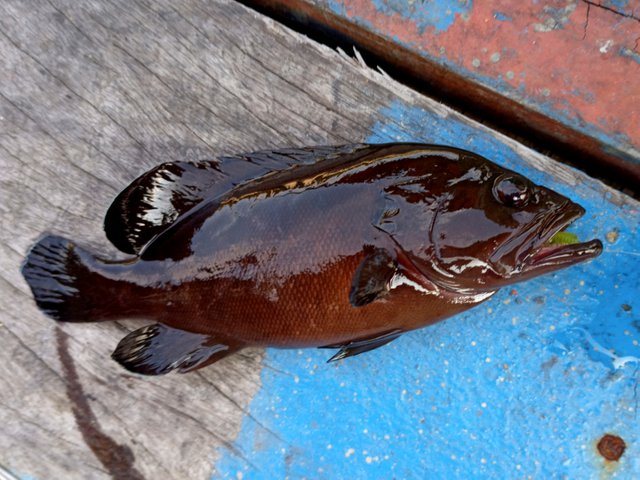 That's my post on this occasion, I'm waiting for fishing posts from all of my friends, of course, in this community that we are proud of @steem-fishing, sorry if there are mistakes and I want to criticize my writing so that in the future I will be more stable in writing, greetings and thanks for everything.
Special thanks to:
@hive-193141
@steemcurator01 | @steemcurator02
@pennsif | @greenman |
@steemchiller | @xeldal