Favorite place for all anglers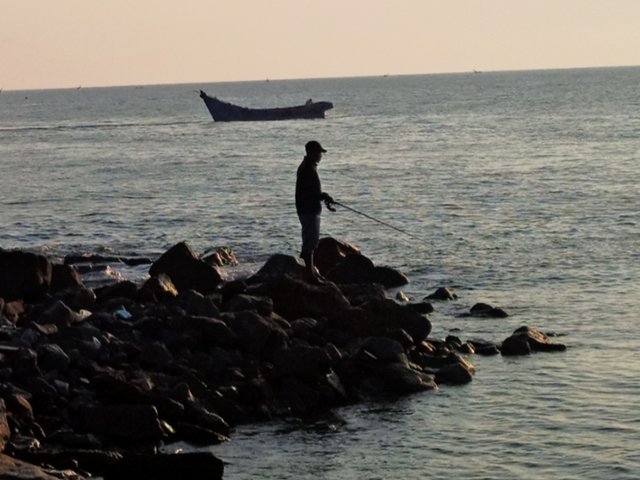 Good evening, all steemit friends, especially for friends who take shelter in the community that I am very proud of, none other than the
@steem-fishing
community, how are you all friends, hopefully all are healthy and always healthy forever, especially now the weather is always wet as a result of being rained on by water from above the sky, do more exercise so that the body always emits sweat accompanied by the seeds of disease that may exist in our bodies.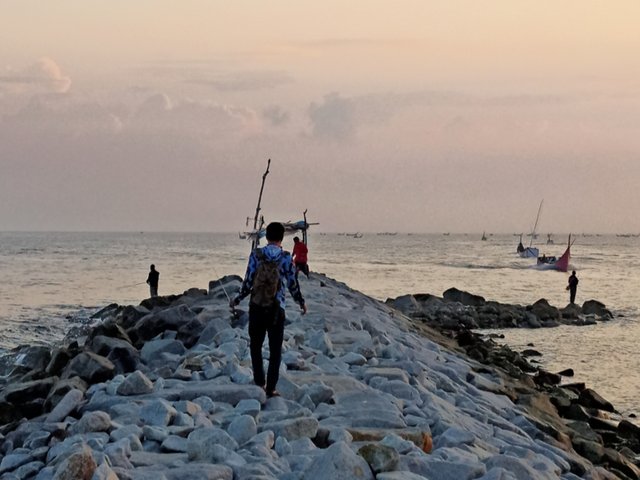 Greetings shrill fishing rods and screaming reels and the tightness of the PE strings as if they want to break and separate themselves from each other, here is a fishing moment that I did with my colleagues @rachman-jr25 and @indrajo, our fishing activity was carried out in the morning after the sun was right - it's really full of sightings and it looks like we were a little late when we arrived at the location we planned there were already several other fishing rods hunting for squid and from observation into the ocean many anglers were also moving to the open sea using a rented boat belonging to the fisherman.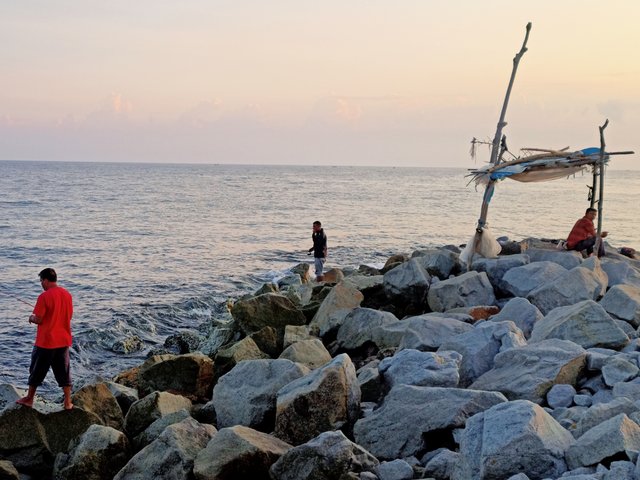 It seems that today many anglers will carry out their fishing activities either by casting or using live shrimp bait or the like and also anglers using boats who just want to catch big fish, usually they use a 60.80 gram jig, today is like world fishing day there were so many anglers as if there was an invitation from the ocean, we also felt challenged by this with a very burning spirit, hopefully we will win.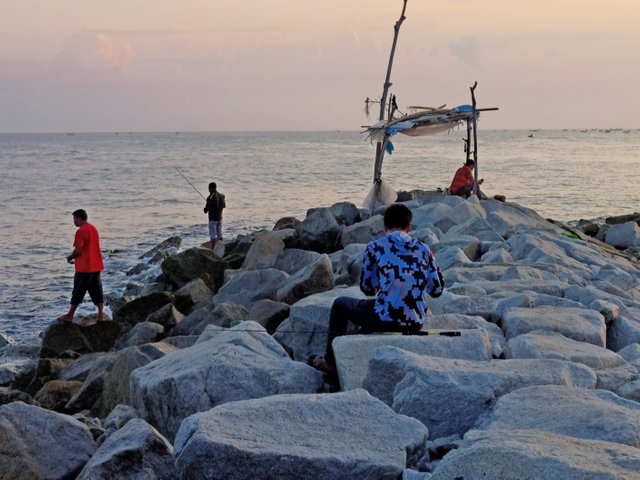 This location is a favorite place for outskirt anglers, especially those who fish by casting small predatory fish and squid nests, this place is known as the tip of the rock for anglers in the city of lhokeumawe almost every time someone must do their fishing activities.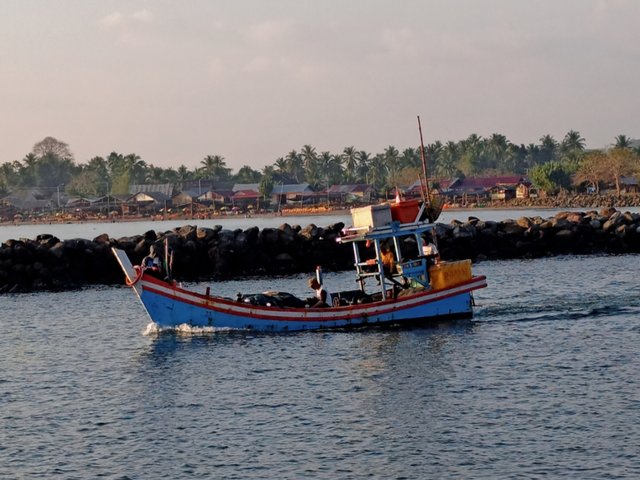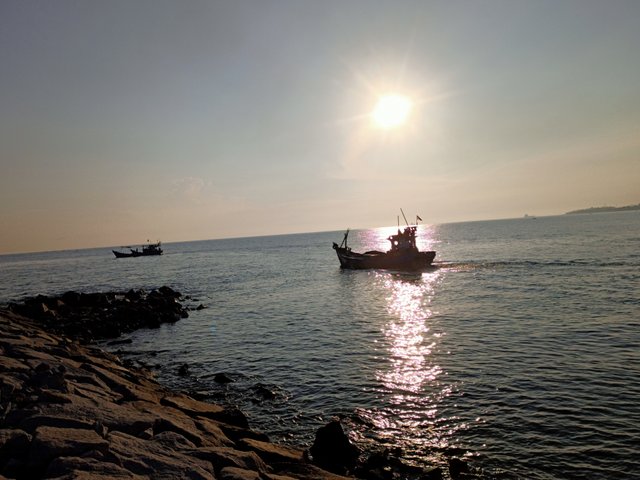 That's my post on this very happy occasion, if anything is lacking, I'm ten hands on my head, I apologize profusely and I'm very grateful if anyone is willing to teach me about writing posts on the steemit platform, thank you for everything and greetings.
Special Thanks to :
@steemcurator01 & @steemcurator02
@steemitblog | @pennsif | @greenman
---
Steem-Fishing Team
@rachman-jr25 | @karnain11 | @victoria-bella


Click Here to Join Steem-Fishing Discord Channel