casting in the afternoon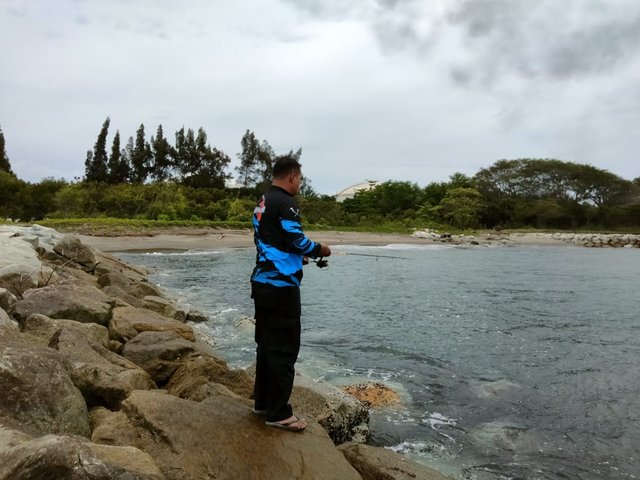 10% payout to @hive-193141

Hello friends of the
@steem-fishing
community, how are you all friends, hopefully in good condition and not lacking anything so that we can do the activities we want because in a healthy body there is a healthy soul too, keep your health to avoid various disease attacks both germs, viruses or fungi - naughty mushrooms.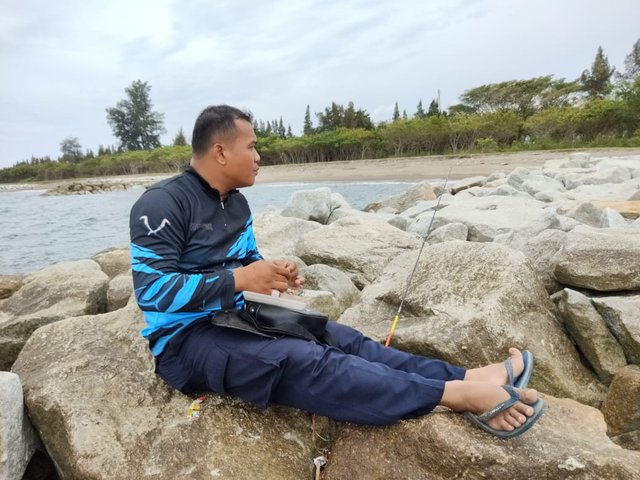 On this very happy occasion I will post a fishing activity that I did on the coast of the lhokseumawe area, this fishing activity at the same time wanted to sweat out the old body that never came out again due to the weather so far it was often cold and rainy.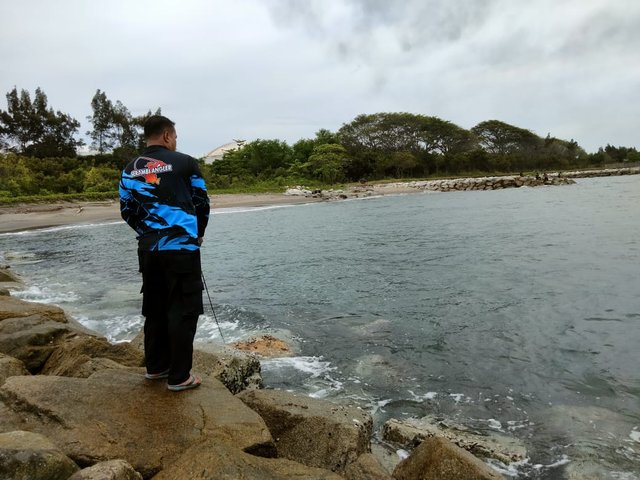 I focus on casting type fishing because it makes my body move a lot, and the information I received from my angler friends in recent days a lot of squid playing on the beach and on the rocky edge of the seaside breakwater embankment, the bait I use is lure various models have swimmer bait, soft lure made of fine rubber, 10 gram micro jig, and shrimp-like squid bait that we mentioned with GANCU and there is an assembled bait that I made from bicycle nipples and pearl feathers.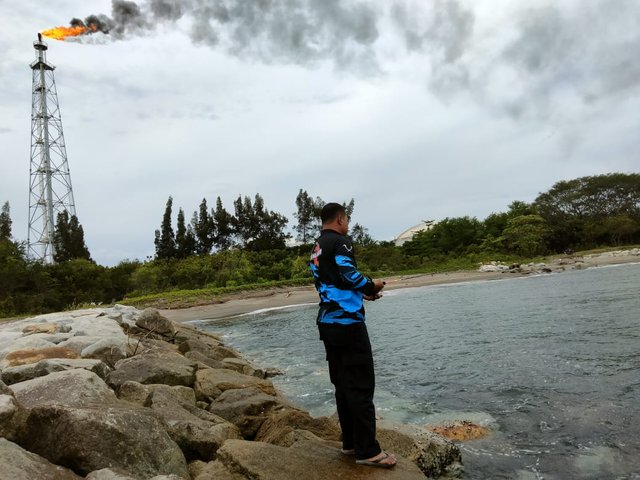 When I arrived at my destination, which took me 20 minutes or a distance of 10 kilometers from where I live, I was a little disappointed because the sea weather was a bit windy and the wave speed was a little sharp, so I felt like I was having trouble fishing.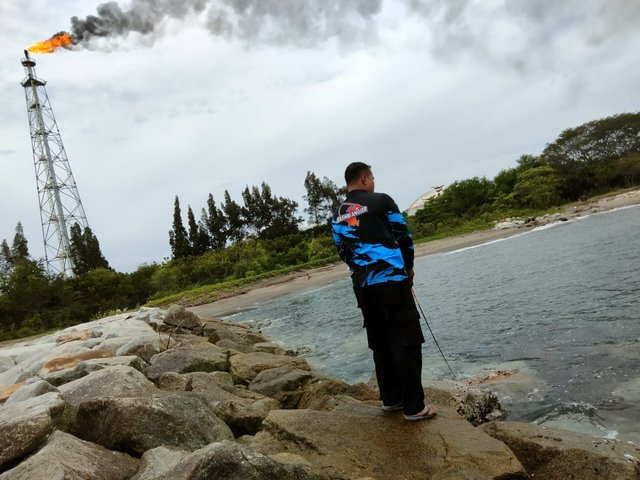 But these are not things that can discourage me, usually efforts will not betray the results if there are no results, it means that luck has not come for me on this occasion, throwing and tugging the bait and a little jiggle playing the bait depending on what bait I use and one after another with the bait, I didn't feel a little sweat starting to wet my clothes and the time had passed for more than 2 hours, one fish or squid I had not managed to land, it seemed that luck had not yet arrived for me.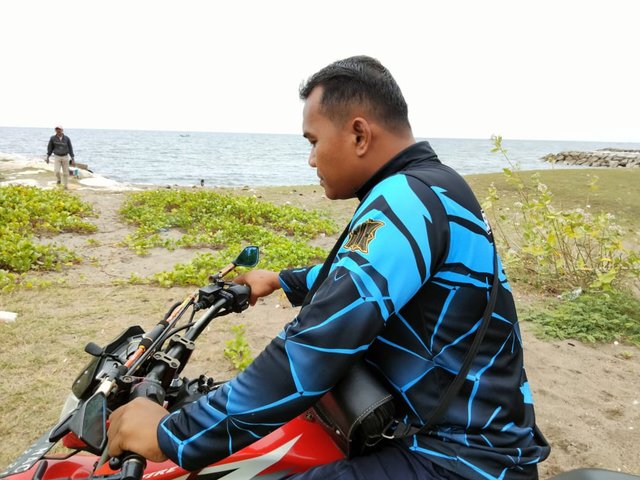 Wait for the next day, O sea animals, I will definitely land you, because the time is getting late and the Maghrib call to prayer will ring, I will go home even though I am empty without any results which I brought home. That's the post on this occasion, hopefully we can meet on another occasion full of luck, wassalam and thank you for everything.
Special Thanks to :
@hive-193141
@steemcurator01 | @steemcurator02
@pennsif | @adollaraday | @steemchiller
@greenman | @xeldal


Best Regards @karnain11