Steemcryptic Update | Club5050 Improved | Version 3.2.3 Released
Hi all. I have been overwhelmed by the amazing response that I got for the recent #club5050 tool that I added to Steemcryptic. You can access the tool by heading over to https://www.steemcryptic.me/club5050
If you do want to support my work further, please do consider voting me as your witness by heading over to https://steemitwallet.com/~witnesses and voting starlord28 as your witness. Currently, I'm ranked 48 on this list.
Let me now walk you guys through the changes that we included in this new update.
Changes Included: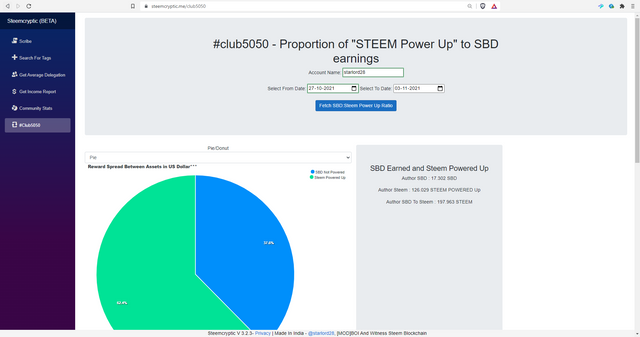 Club5050 on Steemcryptic
The
#club5050
tool always showed the percentage of Steem powered up to the percentage that was not powered up in USD value all this time. Since the native token of Steem blockchain is Steem, I decided to add an additional spread that shows the reward distribution based on the amount of Steem powered up.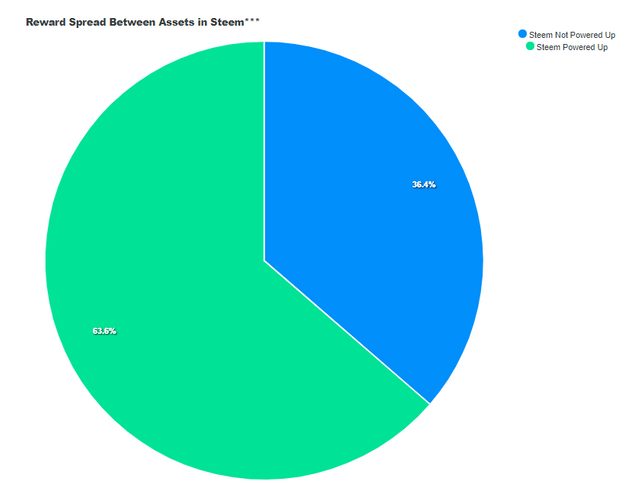 New Chart for Steem % Representation
To get the Steem conversion rate, I had decided to use the orderbook condenser API to fetch the lowest ask on the Steem marketplace. While this might again not be the exact conversion rate that you all might have exchanged your SBD to Steem at, but this was the most reliable way to get this data out.
Initially, I tried to fetch the orders data from @steemchiller's SDS API. While that works in most cases, it does not work for everyone. One example where it did not work was for the account of the-gorilla. This method was fully accurate as long as the user did not exchange their Steem for SBD which I believe many users do. So, I wasn't able to come up with the correct logic to determine just the amount of author_sbd that was being converted to liquid Steem.
Apart from this new chart added to #club5050 tool, I also made the code a bit more robust with exception handling where ever necessary. Additionally, I have also fixed a few typos that were seen on the website and reported by various users.
Further Development:
Moving Steemcryptic to a more powerful server of mine is still an ongoing task. I haven't had much success in the front. I will keep you guys updated when I successfully migrate to my own server.
I would also see if I can come up with some logic to get accurate results for users who are converting Steem to SBD as well. However, I would not be able to promise you all if that would be a definite fix right now.