TownePlace Suites in Murray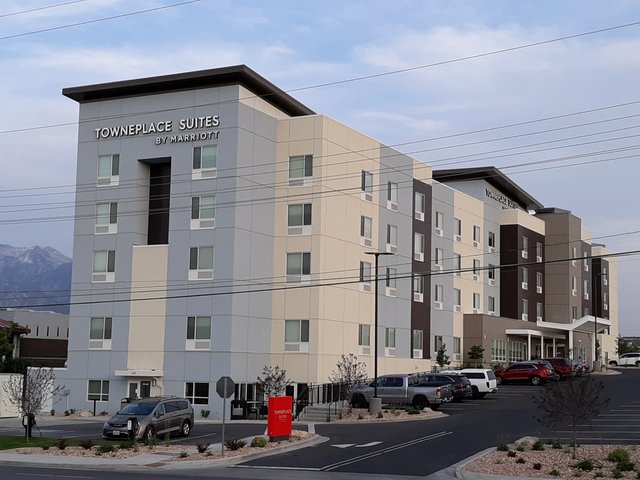 There is a growing number of Extended Stay hotels in the US. The hotels usually have kitchenettes and have weekly and monthly pricing. The hotels are popular with business contractors who often need a place to stay for several weeks for a job. Some states tax extended stays differently from traditional hotels.
The picture is the new TownePlace Suites by Marriott. The new Marriott hotels tend to have nice clean lines. This hotel looks like a post card sitting on Main Street.
The second photo is of the SpringHills Suites in Sugarhouse.