ME TIME ON LUNCH TIME @ the OFFICE
Hello good day people...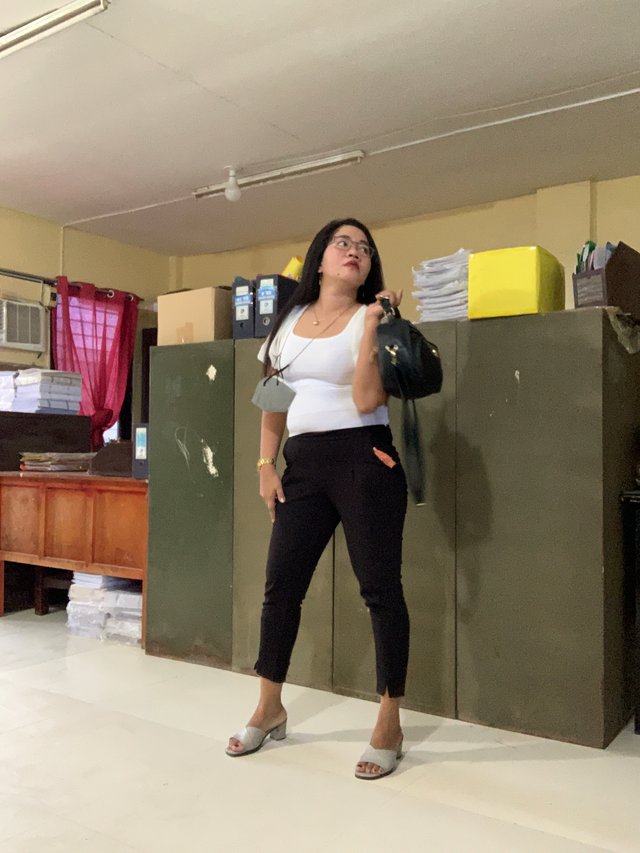 I just wanted to share with you all some great photos of mine last friday.
Friday has always been a chillax day for me, but that was before, when I was still an adviser this pandemic. But now I am already a registrar staff, many paper loads needed to be accomplish in a short span of time. I sometimes forget to eat my snacks just to be in a hurry in preparing the papers needed.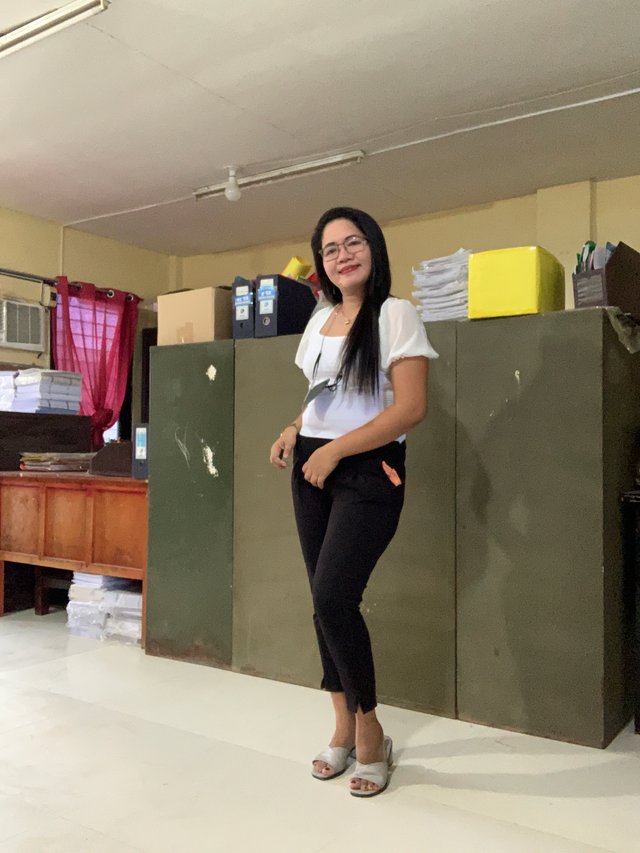 But I respected noon break. Noon break is noon break. I had to stop of what I am doing, and relax, took a picture of myself and prepare for lunch. I just seldom took a picture in my workplace, last friday I just feel like taking a picture of myself with no reason.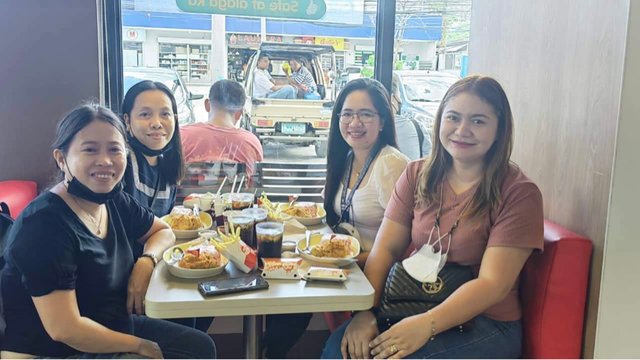 And since its sister @bisayakalog's born day, she brought us in the nearest Jollibee. The nearest jollibee is in Mactan. She ordered a chicken set with mango pie, a large fries and an icecream. And since we are too full, we just bring the mango pie and made it as our snack.
Together with us were our other sisters @fabio2614 and @abby0207. And to tell you, this close bond of us started when we started doing some charity works. And it is because of this platform.
Many good and memorable things happened, when I met @steemit and I am so grateful of that. And I do believe that you also do.
That's all for now!
Sincerely,
[K Y R I E 1 2 3 4]

---