My food diary 23.09.2022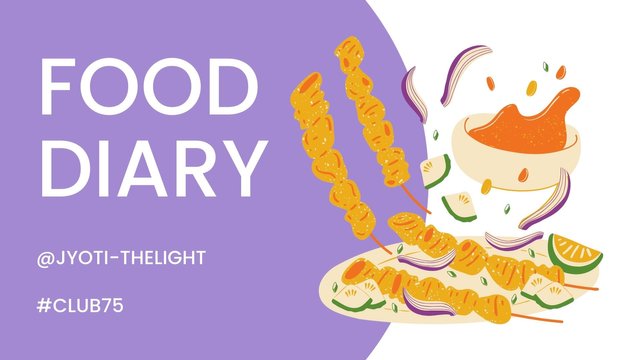 Made with canva
Hi ftriends
Greetings and I hope you are enjoying your weekends,
I'm Jyoti and I'm from India. Hello. As for yesterday's food diary, I love to cook and I cook three times a day passionately and make a lot of dishes, I'll share some of the meals that I prepared yesterday. I hope you enjoy it.
Morning.
Yesterday I made dosa with ground idli batter for breakfast which the main ingredients are soaked black gram and rice, Also make a chutney with sauteed tomatoes, onions, peanuts etc. as a side dish, after that I sliced some apples to eat at 11 am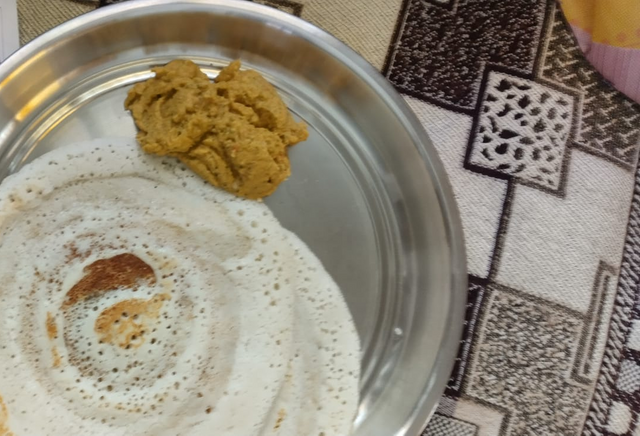 Yesterday's Breakfast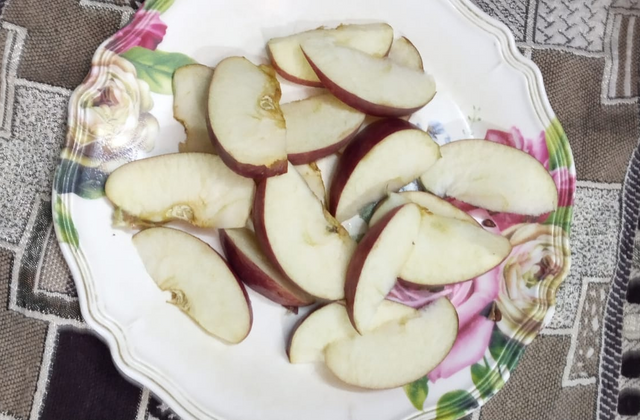 Apple slices
Afternoon.
I cooked rice in a pressure cooker for lunch. Then eat with it. I made Sambar. In Sambar I added Dhuvaram Lentils Pumpkin, Onions, Tomatoes, Potatoes, Spices, Garlic, Green Chillies etc.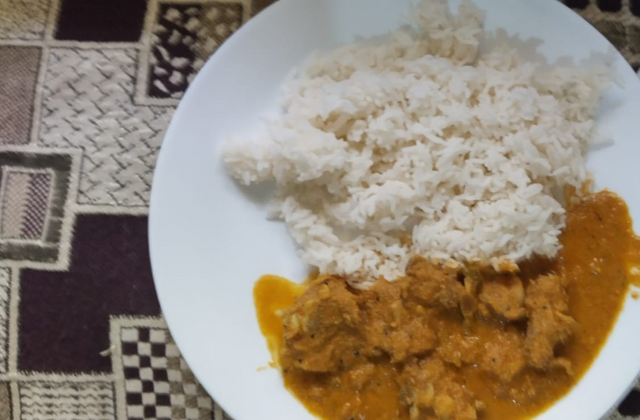 Yesterday's Lunch
Evening.
While out in the evening we visited a nearby restaurant to eat evening snacks and had an Onion Pakkode which was very tasty, crispy, and crunchy also we ordered cups of tea to drink with it. For dinner, I made chapatis wheat flour dough and made a side dish with dal fry, later we drank hot milk before going to bed.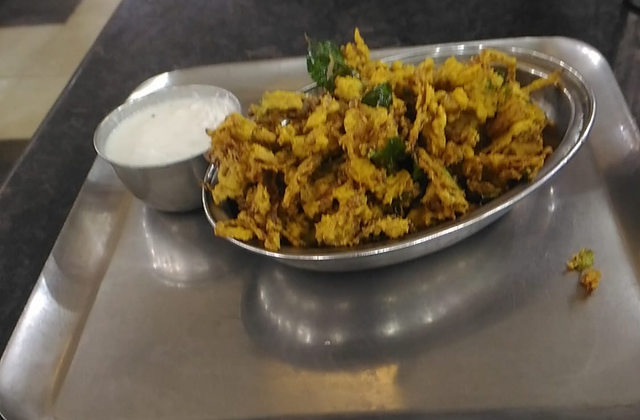 Yesterday's Lunch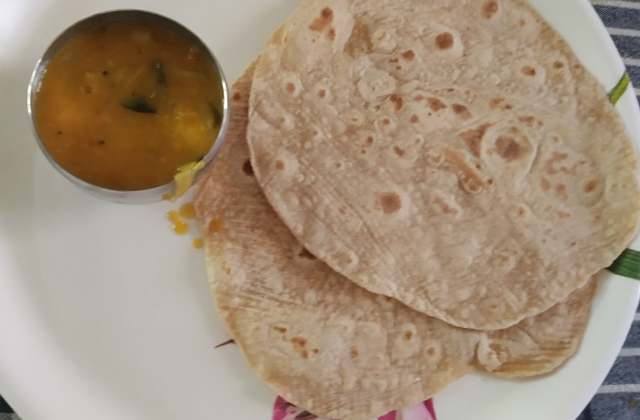 Yesterday's Lunch
All presented here are the meals in my yesterday's diary and I hope you will like them too, definitely post your high opinion in my comment box thanks.
25%of this post is going to @null and 10% to @steemphotos
💚THANK YOU 💚
Discord : @jyoti-thelight#6650 Telegram :- https://telegram.org/dl