Bortus - An Untamed edition Reward summoner that taunts and summons like he has something to prove to everyone who watches
---
Yep, I am exactly feeling like this bitmoji because I just purchased 73 BCX Bortus water Untamed edition summoner using credits :P XD.
Since I purchased using monster market so I got back 3% cashback on my purchase. That cashback was in form of decs as you can see
---
My friends think I am looting splinterlands LOL but they don't see the investment behind. I am putting money blindly in this sm I am not a temporary player. I have long term plans to enjoy this game. If I am earning good from the splinterlands so that all money is going in splinterland's I am not eating pizza nor ice-cream from that money.
---
---
Anyways I know some people those who are taking advantage of the time while they can. It's like this thing is good at the moment so let's grab the opportunity and enjoy it while we can. If there would be a little down in splinterland's they will quit. So I am obviously not one of them. This is why I am just investing and investing :P
Now I am not sure if I am looting this game or this game is looting me XD
Why I am upgrading my untamed summoners
Well, there are a few reasons and you might agree with me. No there is no charm in Alpha cards and summoners anymore. And I don't like Beta cards. In addition to that, all the good tournaments are Untamed edition only. So who bites me I will be putting my money in upgrading Alpha summoners? I'd rather upgrade my Untamed summoners and right now they are pretty cheap as well.
Bortus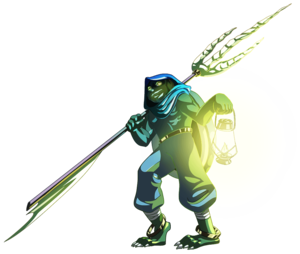 Bortus An Untamed edition rare summoner belongs to the water element.
Edition: UNTAMED
Rarity: RARE
Element: WATER
Current Trade Value: $0.4.
Lore
Many of the Turtle people known as Tortisians are skilled in magic, but only Bortus has risen to the level of summoner in the Mount Mox Tournaments. He taunts and summons like he has something to prove to everyone who watches, and he absolutely hates the fact that his name rhymes with tortoise. Frankly, the comparison of a glorified Tortisian summoner to a common tortoise is offensive to Bortus.source
---
Its Lore is pretty interesting and I love how it doesn't like his name rhymes with tortoise. Yep. everyone has a fair chance to get recognised by uniquely.
My Bortus
---
As I mentioned up there I purchased 73BCX so yep I Purchased 10BCX using steam and the 63 BCX using credits. Now at least I can use my maxed legendary cards. I need 12 more to get it maxed. I bought all the cheaper ones. Now I'll wait a bit and will try to grab cheaper ones.
Are you getting good quest rewards?
Yes, some people are really getting good rewards. My friend mango-juice got 38k dec along with 2 orbs those rewards were insane and he is indeed lucky. Well I also got 600 dec and 1 orb that's inane too because I usually get 10 or 12 decs along with potions :P XD
My Today's quest rewards
---
Got Legendary and all is well. See y'all in my next splinterland's related post take care and yep Happy Monday
---
---