#club5050|My Diary Game |22-05-2022 |My Mother-in -law's 70th Birthday, 25% is for @null
What a sweet day today. Every morning should always start with a morning smile, no matter how disastrous our hair or face will be. It will be covered beautifully if we greet the first person we meet as we wake up.
Today is the birthday of the mother of my husband. My mother-in -law.
So early morning I have to wake up my husband and my kids to call her.
To greet their "mommyla". I know it is a very important event of her life.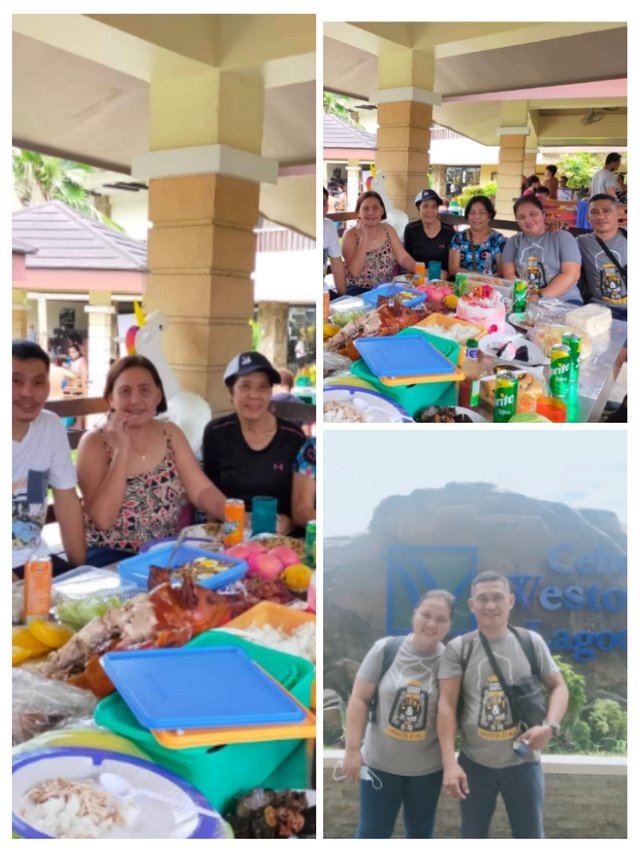 She is celebrating her 70th birthday today and we will meet her and the family of her daughter in West Lagoon located in Mandaue ,Reclamation area ,Mandaue City Cebu.
Prior to the scheduled celebration I already instructed my kids to prepare everything. Their rash guards and trunks for swimming. They greeted their grandmom by calls early in the morning and it made her more than happy. I know she was excited to see her grandchildren together.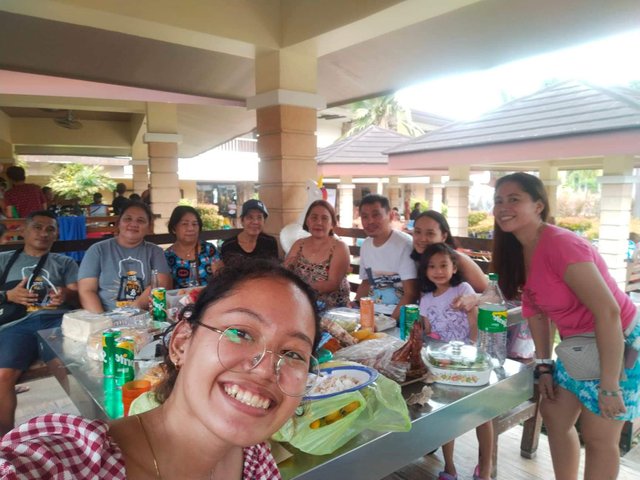 Credits to my daughter's photos
At the age of 70 my mother-in-law looks younger than her age. It is because she knows how to pamper herself. She chooses to eat healthy food most of the time. She can still do things a 50 or 60 year old can do. She can still travel by herself.
When she was about 50 years old we lost my father-in-law . Taken by bone cancer. But I had seen how my husband's father loved my mother-in-law so much. She was a queen to her husband. For sure it contributed to my mother-in - law's younger looks because he was a loving and caring husband .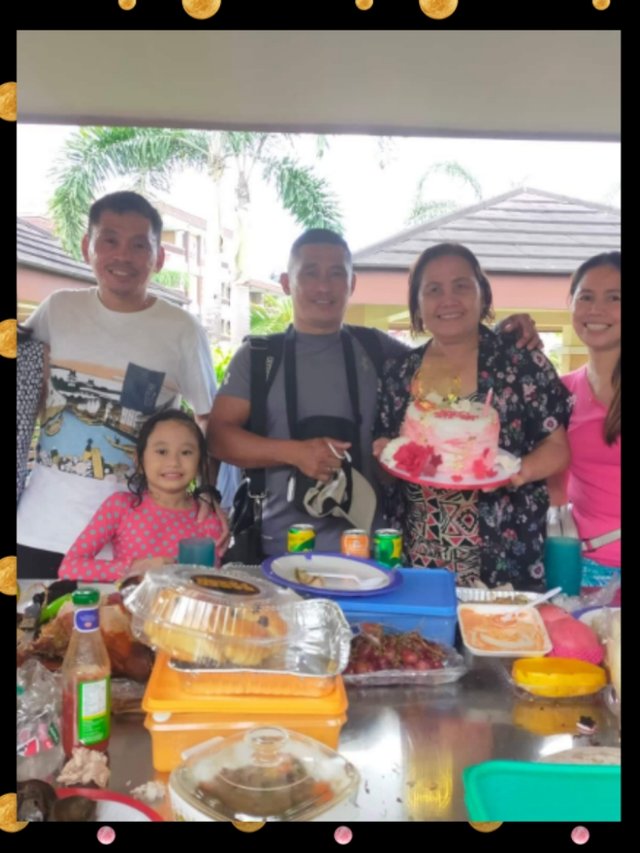 But the loss of her husband made her stronger. Though acceptance took time to heal, she fought more in life to survive her four children to send them to college. And her struggle was not a failure.
Now at the age of 70 she still connects to her friends. Laugh with them, set a date with them to eat in her favorite restaurants but never look for anyone to replace her husband.
She is a strong woman who always stand for her family especially her children.
She loves her grandchildren so dearly that she is there to remind them to be good and never give up in life.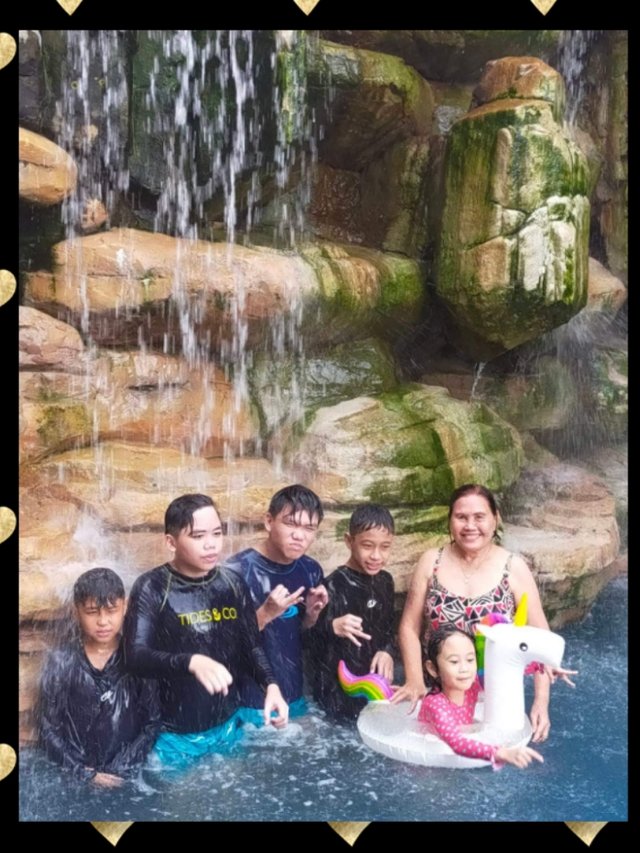 She is young and beautiful at heart. Different from others with a loving unique personality.
After a bounty food preparation set on the table, which is made of "lechon" or roasted whole pig which is popular in Cebu Philippines.We also have baked shells, calamares or shrimps and beef steak. We brought with us an ice cream . Some invited friends brought apples and grapes .
Then we allow the kids to enjoy the pool. Maybe I can go back in the place to jump in water. But because we had an important appointment in the late afternoon I could not do my swimming activity. So we said goodbyes seeing our mother's precious smile on her birthday.
We always pray for her good health. Though we may not attend to her all the time because we have to meet our daily needs but she always remind us to always trust God and have faith in Him.
We went home by 3 in the afternoon , not only filled our stomach but wishes that there will be more of this celebration in the next coming years.
Thank you so much for dropping by on me.
More posts my friends, I am always here to support @jes88 @kyrie1234 @sweetspicy and @georgie84 and