Steem WOmen Club Delegation Awards Sent. ! | Support Our Community ! | 200 Steems were sent to 110 women today! TOTAL AWARDS 4500$+
Hello Beautiful women of the Steem Women Club Community
Some women don't check their wallets. Therefore, the delegation can claim the award. Every month, everyone gets a reward with a regular and fair system. Sometimes I wait for the reward to accumulate due to the official account not being supported. There may be a delay. This will vary depending on the date you authorized it. The amount of the award varies according to the amount of delegation.
We are one of the few communities that give out delegation awards. These rewards vary depending on the loot rewards and the support of the official account. Please feel free to increase your delegation amount.
please remember the importance of delegation! With the cooperation of the representatives, you are voted every day. Don't forget that we will give you higher votes if our voting power increases! I would like to remind you that he didn't send many community delegation awards.
Here are the awards given today; women's wallet images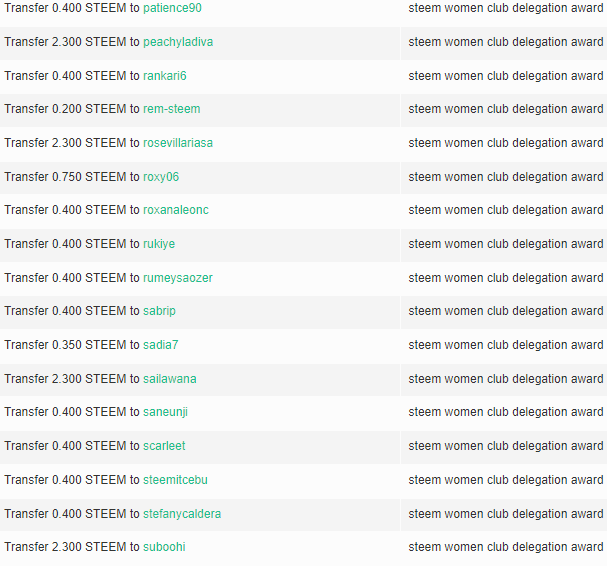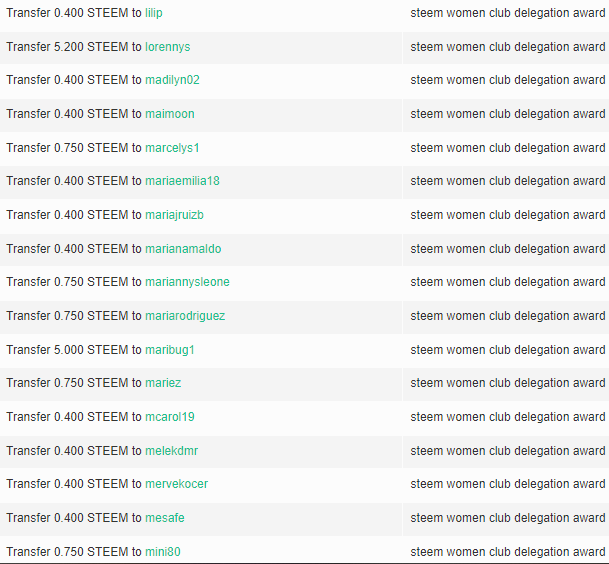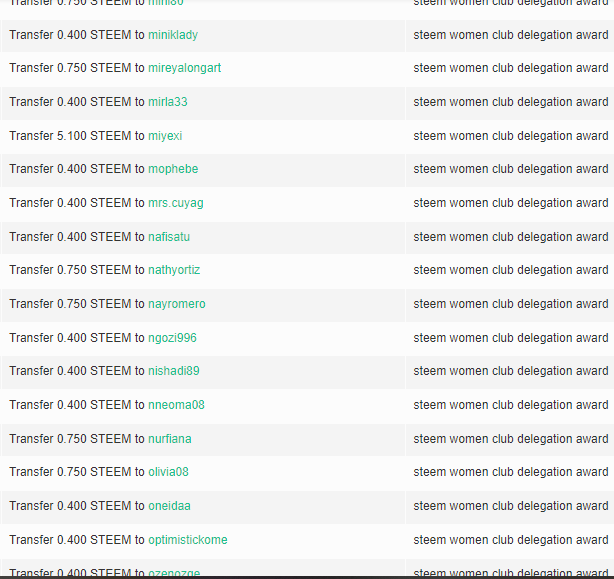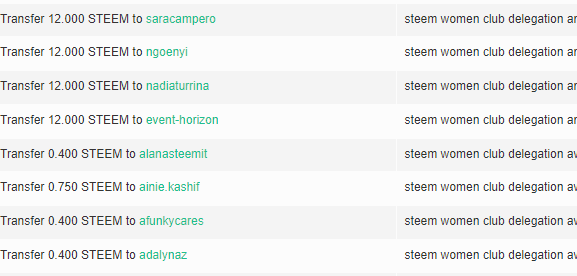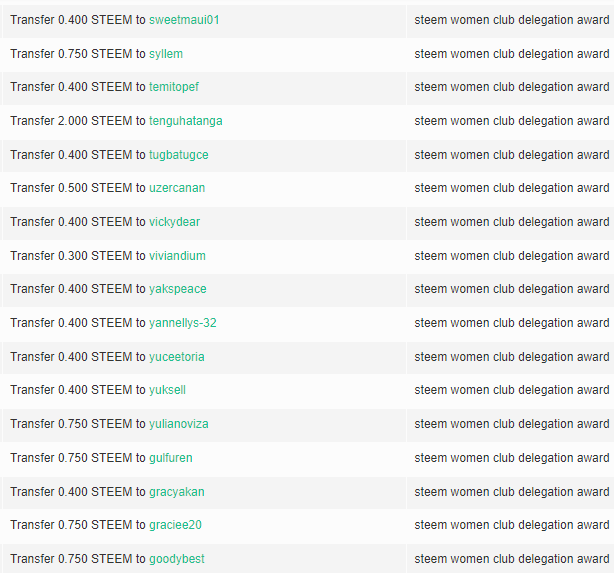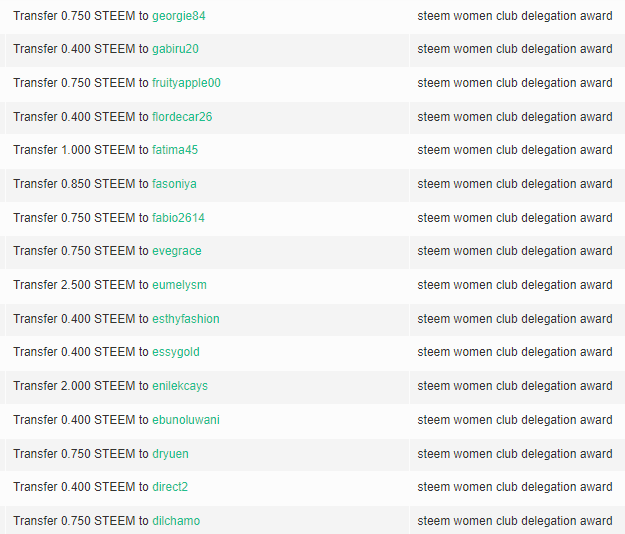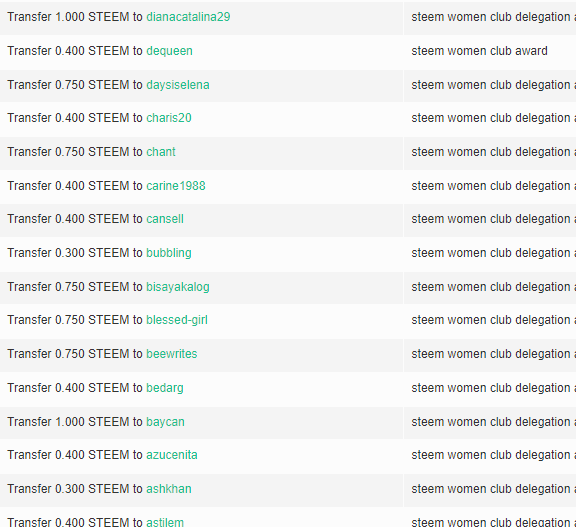 • Please increase the amount of delegation. If our power is high, the amount of votes we will give you will also increase. You will receive more delegation rewards.
• If you check your wallets every month, you will see the rewards. We ship according to the date you made. A delegation is given every month according to the date you made.
I'll send your rewards as the support program continues.
If you don't want the delegation reward, you can send it back.

SteemWomen Club Discord :https://discord.gg/XSySur6H
İnstagram Account: Steem WOmen Club
Twitter Account:Steemwomenclub
Blog Site : Site

Support us by delegating STEEM POWER.