Steem Women Club Community Reached 1K + Participants | 15$+ Delegation Awards Started to be Distributed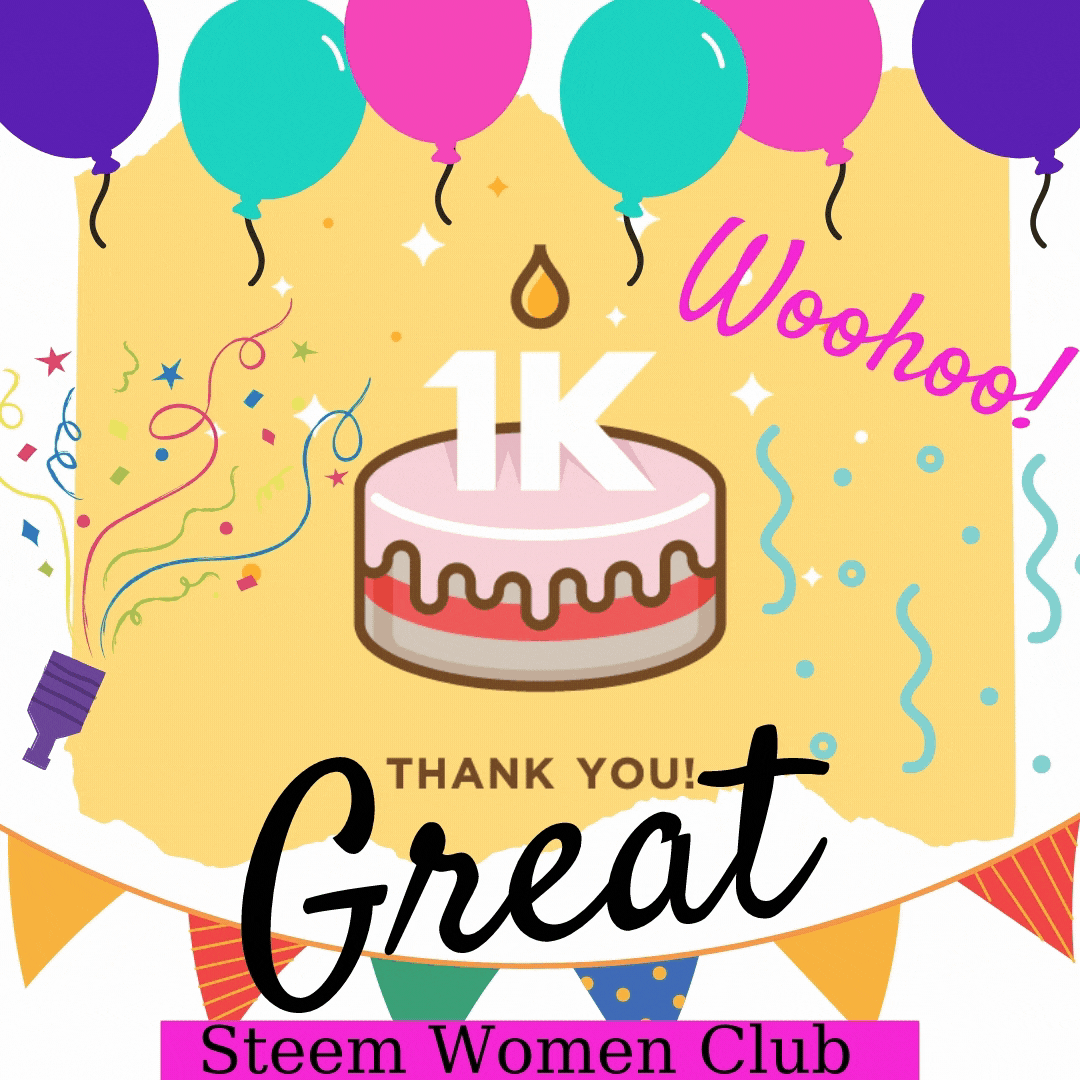 Hello women of the community;
This community rule will be about 4 months. The group's achievement of these numbers and success has been with the cooperation of all of us. Of course, our goal is to increase the number of our community and, at the same time, increase the number of women who post quality posts. In this way, it is to make you win.
Many women have adopted the purpose and motto of our community. Apart from just contributing to the growth of the community, it has helped you to answer the questions of how to prepare content or how to prepare quality posts. We women are the people who draw the way to succeed beyond giving up. That's why WE ARE STRONG TOGETHER.
MANY THANKS FOR 1.009 in the Steem WOmen Club Community. !!

Activities for Steemit and Community;
   
• Two Representative Elections were held; In this way, women in different countries have been in solidarity. It was helped to prepare quality shipment by helping. she was encouraged to compete.
• Social media accounts of Steem Women Club community were opened. In this way, more promotion areas were created for both Turkish and foreign women.
• Community's Blog site was launched. http://www.steemwomenclub.com/
In this way, Google search options were encouraged to attract the attention of women and join Steemit.
• Whatsapp group for African Steemit women established by @ngoenyi; In this way, the language conflict was resolved and more African women joined the group. Information was given for the competitions. Problems were tried to be fixed.
• Established Telegram Group for Venezuelan Women by @saracampero, taking internet conditions into account. More help was needed as there were more women from Venezuela in the community. Problems and problems with votes have been resolved.

Reminder;
   
• I am warning you in both personal and community posts so that you can create quality posts. If you follow the rules and create quality posts, you will have a better chance of getting votes from both @steemwomensclub and curators. With the #Steemexclusive tag, we ensure that your posts are exclusive to Steemit. You cannot post any of your posts in this community to another community.
• I send 5 quality posts to curators every day that don't get votes. In this way, we try to support unrated quality posts. I will continue to select quality contest posts that have not received votes. I don't choose the same person twice a week, as quality posts are growing. A fair system is applied.
Not only contest posts, but quality posts in the community are also rated. Thanks not only to myself but to all women for their support. Thank you very much for supporting both women and society. booming @steemcurator01, @steemcurator02 @booming01 @booming04

Delegation Awards Started to be Distributed Today
With today, I will send your awards carefully according to the date you delegate. Your support is very important to us. If you have any problems, please contact me on the discord channel.
Number of Delegations; 36
Delegation Sp: 8066,76
Today I distributed a total of 34.5 steems + $ 15 prize.
The numbers are increasing day by day. Today I dismissed the first delegations held on February 1.
Your support is important to us. @steemcurator01 @steemcurator02. Thank you very much for your support. We fulfill our responsibilities meticulously.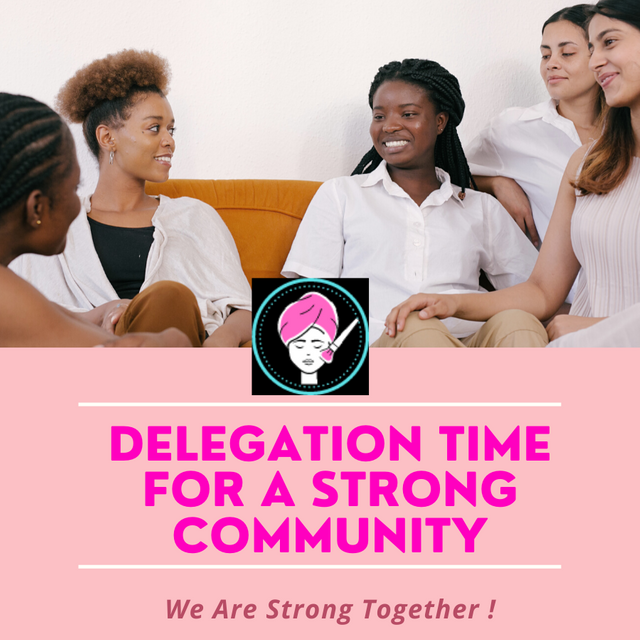 Why Should I Lead the Delegation of Power to the Community?
• You can earn a steady income by contributing to Community Empowerment. If the community's voting power is high, my ability to vote for you will increase. I will definitely vote on your duties according to the delegation you have made. That way, you can become an associate member of the community. This ensemble is all for women. Now is support time!
• Empowerment is an activity both for you and to strengthen the community. You don't have any harm. On the contrary, if the power of the community is high, the voting power it will give you will be high. Remember that you have a chance to cancel. At the same time, your roles will change according to the delegation you give. You can reach the link for detailed information.
Curators will consider people who contribute to the community and make quality posts. That's why I'm changing your titles.
Delegation Awards;
Delegation
Weekly
Monthly
50 SP
0,0625
0,25
100 SP
0,125
0,50
250 SP
0,3125
1,25
500 SP
0,625
2,50
1000 SP
1,25
5
2500 SP
3,125
12,50

Delegation Titles
•100 SP 'Member'
•250 SP 'Assistant Member'
•500 SP 'VIP member'
•1000 SP 'Leader'
•2500 SP '' Platinum Leader '


SteemWomen Club Discord : https://discord.gg/hDDjsD9Z
İnstagram Account: Steem WOmen Club
Twitter Account:Steemwomenclub
Blog Site : Site
Support us by delegating STEEM POWER.