Steem Women club Engagement Contest 2 | My Vacation Plan, Gua Sarang Tour, Sabang Island. I Need IDR. 1.495.000 Or Around 252.54 Steem To Make It Happen
Hi, Steem Women Club Community followers wherever you are. How are you, lately? I hope you are always healthy, energetic, and productive, producing quality content and free from plagiarism for Steemit. Let's increase the spirit to be a Steemian who inspires other Steemian friends.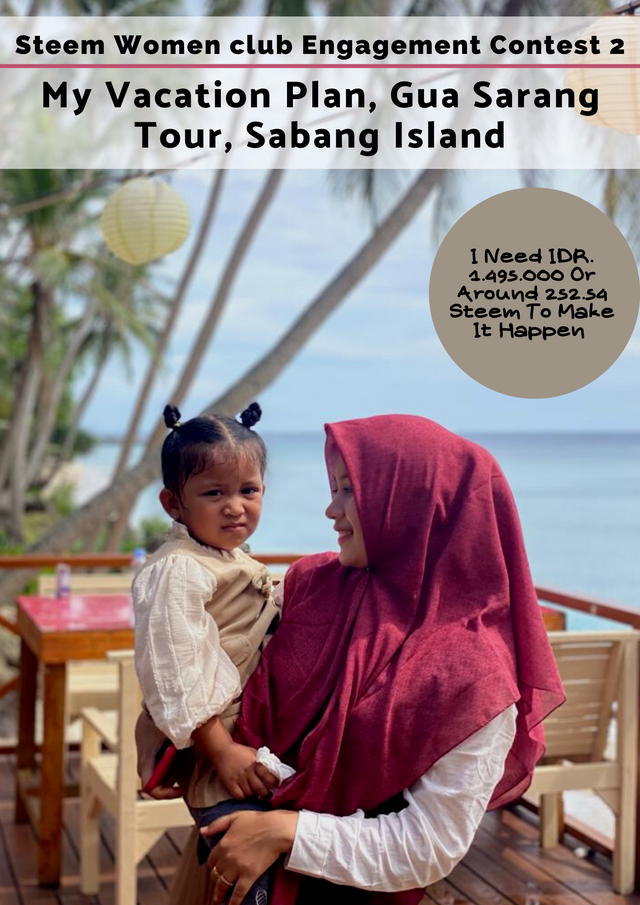 Well. On this occasion, I would like to participate in our newest contest this week, the Steem Women club Engagement Contest 2. I will explain in as much detail as possible about planning my future vacation.
The pandemic has closed all crowded places. Including tourist attractions. And if you can, tourists both domestically and abroad are tightened access to these tourist attractions, for example, having to go through the rapid antigen process and so on.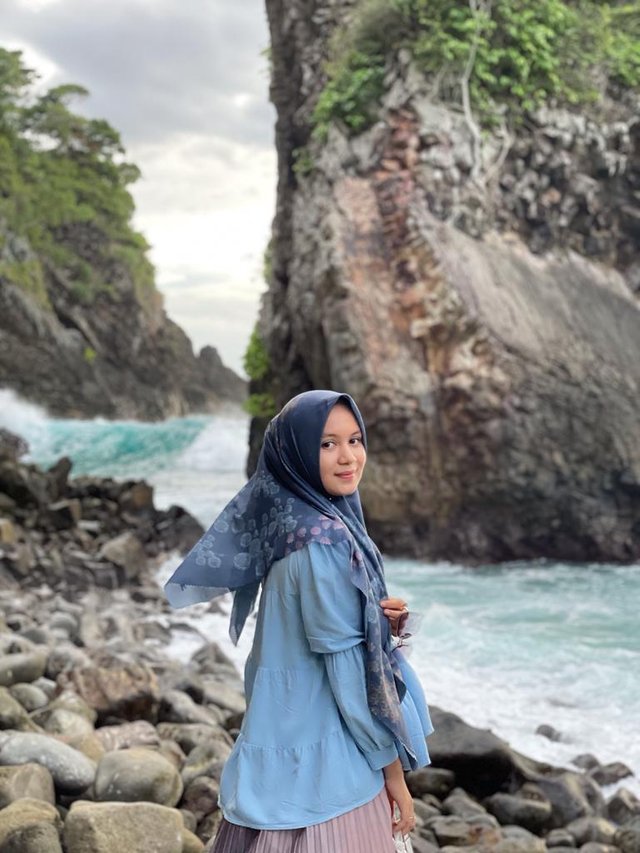 We are grateful that Covid-19 has made peace with the people of Indonesia. Access to tourist attractions has been reopened. We haven't visited Sabang Island in almost two years. And it makes me miss him so much. I often go to Sabang Island, but there is a tourist destination there that I haven't visited. Precisely Sarang Cave, Sabang Island, Indonesia.
I've been snorkeling on Iboih Island, but not at Gua Sarang Beach. When I was ready to go there, there must be something blocking it such as no boat crossing, no guide, and so on. Snorkeling and diving equipment is available. Prices start from IDR. 200,000, depending on the equipment we need.
To be able to enjoy the view of the cave, I need a large fee. It was due to my location with the attack cave hundreds of kilometers away. I want to detail how much the total cost will be to realize my wish to travel there.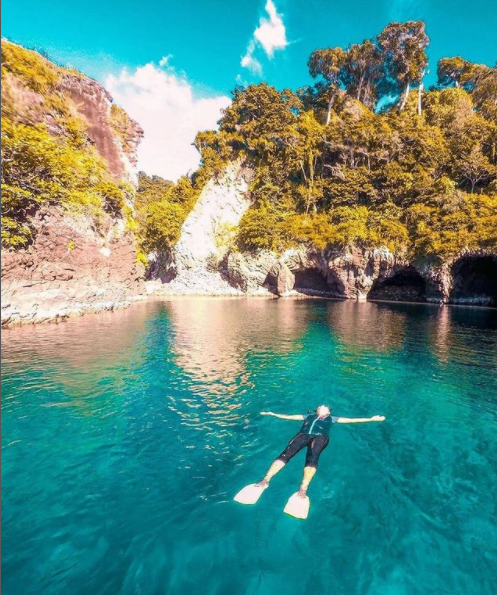 source
| No. | Needs | Prices |
| --- | --- | --- |
| 1 | Travel Costs For 3 Days 2 Nights By Motorcycle | IDR. 80,000 |
| 2 | Round Trip Cost by Fast Boat to Sabang Island | IDR. 50,000 |
| 3 | Round-trip motorbike transportation costs | IDR. 60,000 |
| 4 | Food costs 3 days 2 nights | IDR. 500,000 |
| 5 | 2 nights lodging fee | IDR. 300,000 |
| 6 | Boat rental fee plus tour guide to the Gua sarang | IDR. 200,000. |
| 7 | Swimming equipment, snorkeling, and others | IDR. 300,000 |
| 8 | Entrance ticket | IDR. 5,000 |
| 9 | Total | IDR. 1,495,000 (252.54 Steem) |
Referring to Steem prices on Coinmarketcap Saturday, May 07, 2022, at 2.54 p.m. source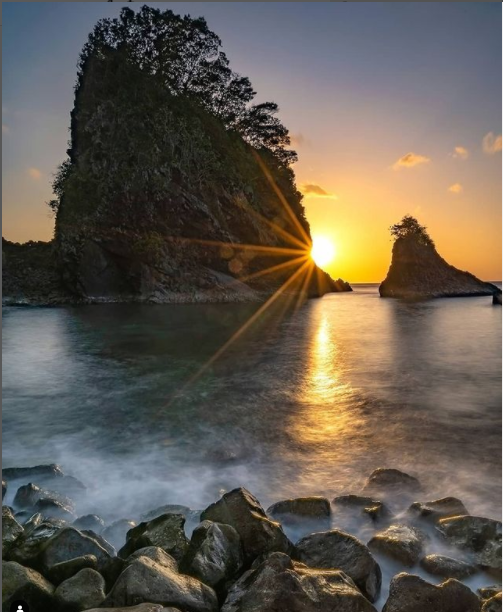 source
The Gua Sarang still intrigues me. It's because I've never been there. Photos scattered on social media are beautiful. There was no boat, and the tour guide made me have to walk to take pictures there. I like taking pictures on the boat because the scenery is incredibly beautiful. Sabang Island can be said as a world paradise at the end of the island of Sumatra, Indonesia.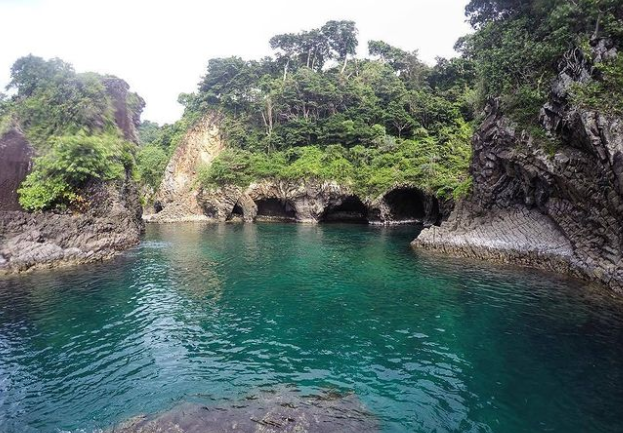 source
Thus my vacation planning in the future. I invite @ratnakumbang @hafidzah20 and asiahaiss to take a part of this contest. Thanks to all Steemian who have supported me. Thanks to the Steemit team, especially steemcurator01 and steemcurator02 who always give me support. I will never waste the opportunity to continue to do power-ups and accelerate to achieve my dream of becoming an Orca.