GOD'S CHALLENGE || MY HUSBAND AND MY MOTHER'S ULTRASOUND RESULTS
Sometimes it's tough to explain what's going on in your head when you don't even understand it with yourself.
How's your 2021? Is it great compared last year or is it worst than before? If you will ask me how's mine? I don't know.
As I had share here in steemit my father's journey, the 2 operations he had was successful and he is still recovering up to this moment.
September 19, 2021 my husband and my mother undergo whole abdomen ultrasound due to stomach pains.
My husband experienced severe pain every 2-3am. I can't even explain the reason behind. We decided to undergo whole abdomen ultrasound because it is very unusual.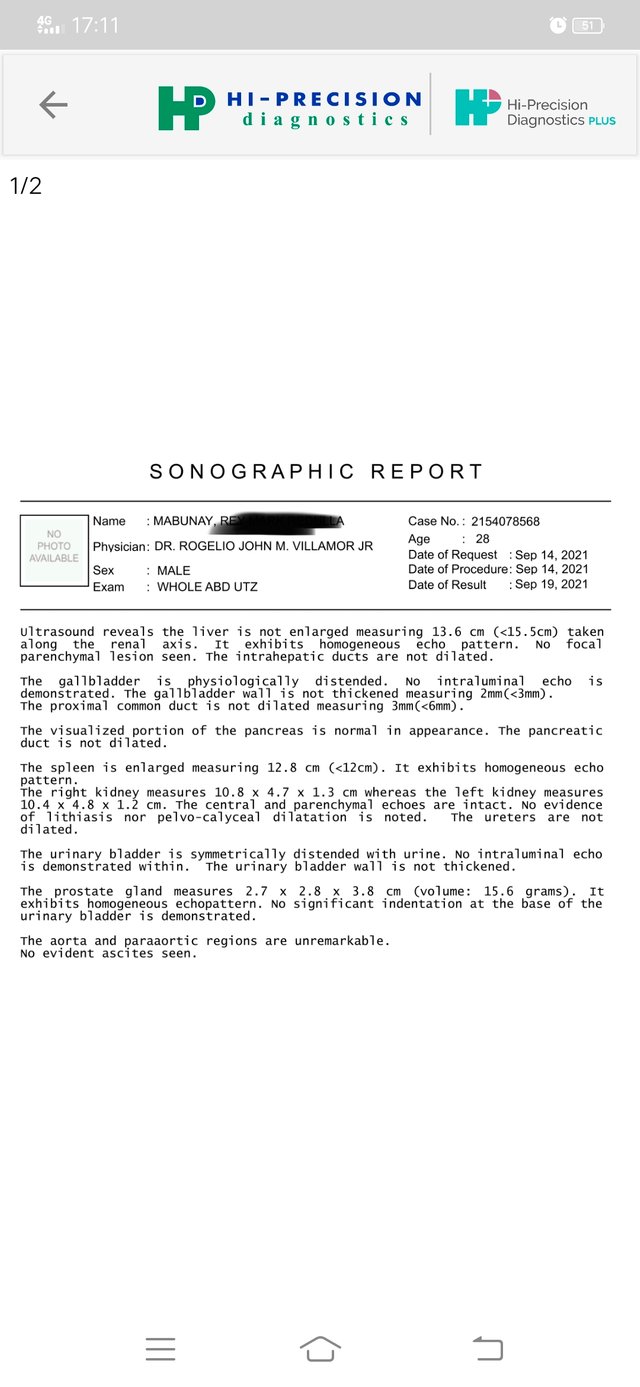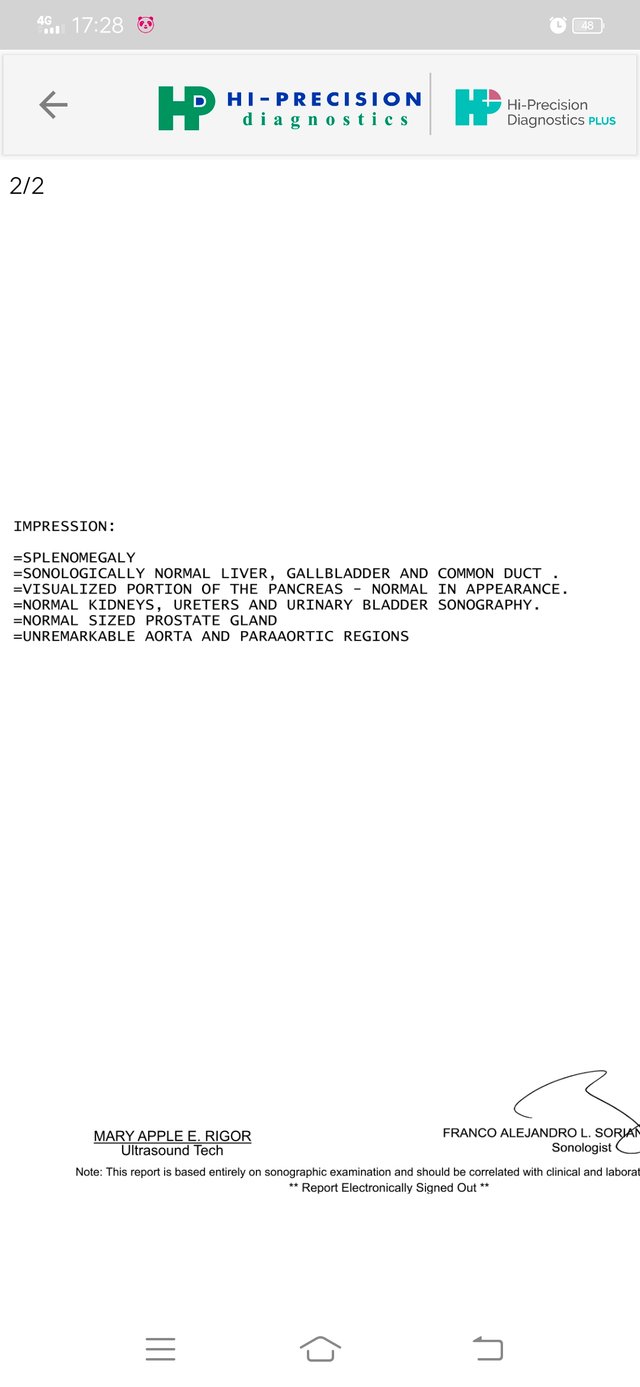 Results came out and he had Splenomegaly (spleen enlargement) according to the sonologists. If it is not treated properly it might cause internal bleeding if his spleen will burst due if it continues to grow. We are advised by the physician to repeat the procedure 6 months to 1 year after.
On the other hand, my mother was also suffering from abdominal pain and her stomach got bigger. We thought it was just normal since my mom is quite chubby but after the doctor's interpretation, our family is up for another challenge.
Whole Abdomen Ultrasound Interpretation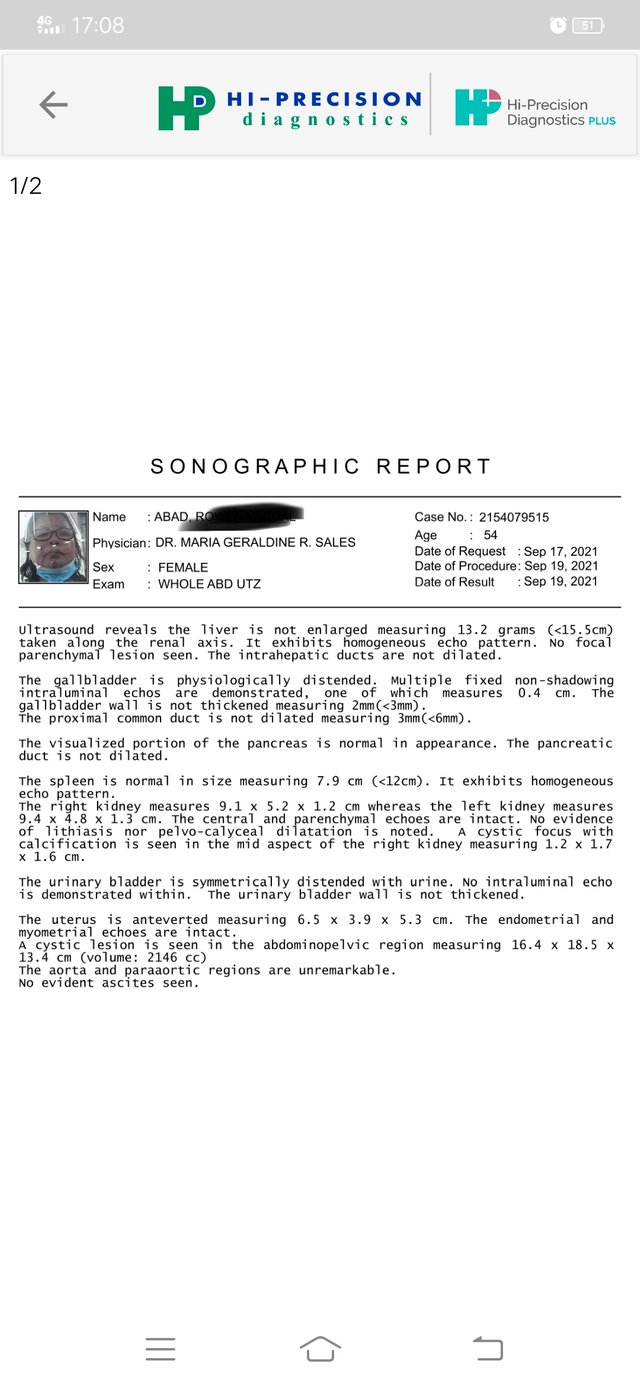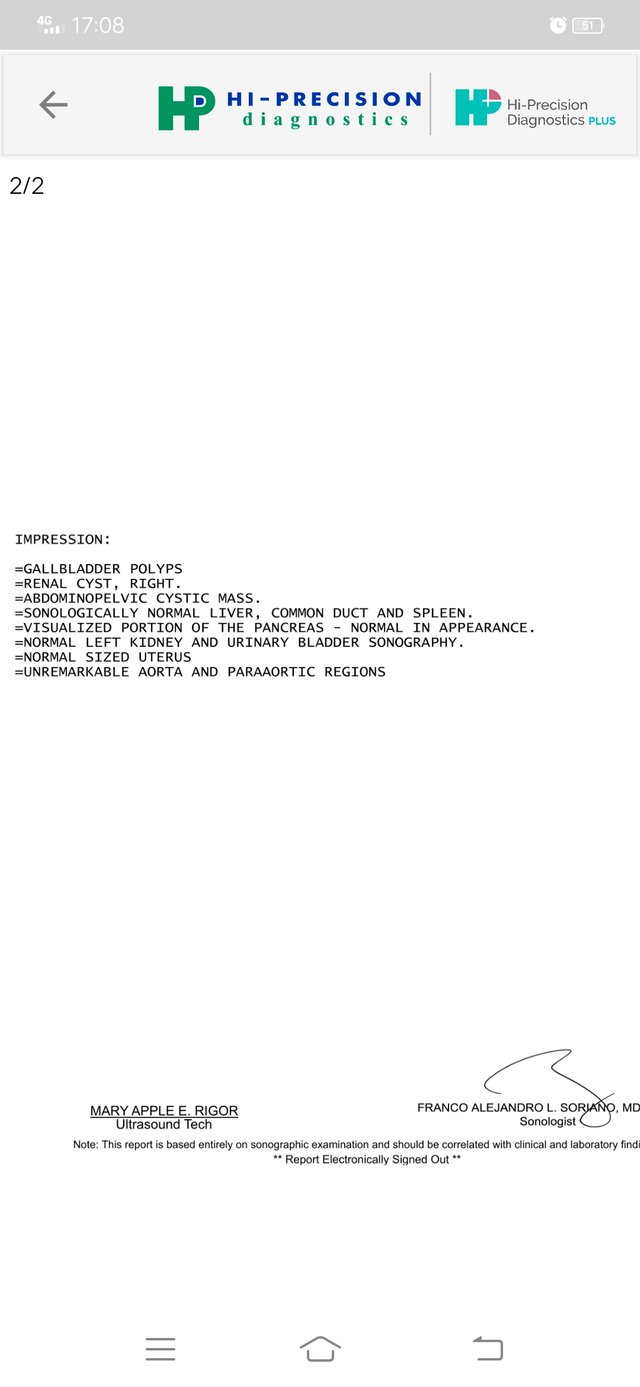 We immediately look for an OB GYNE to elaborate further her result. The doctor's diagnosis is OVARIAN CYST and she was advised to undergo operation as soon as possible to remove the cyst because it is huge already.
Yesterday, my mother undergo another ultrasound test to clearly visualize the cyst, the procedure is called Transvaginal Ultrasound. She also had his cancer marker test, CA 125 or the Ovarian Cancer Test.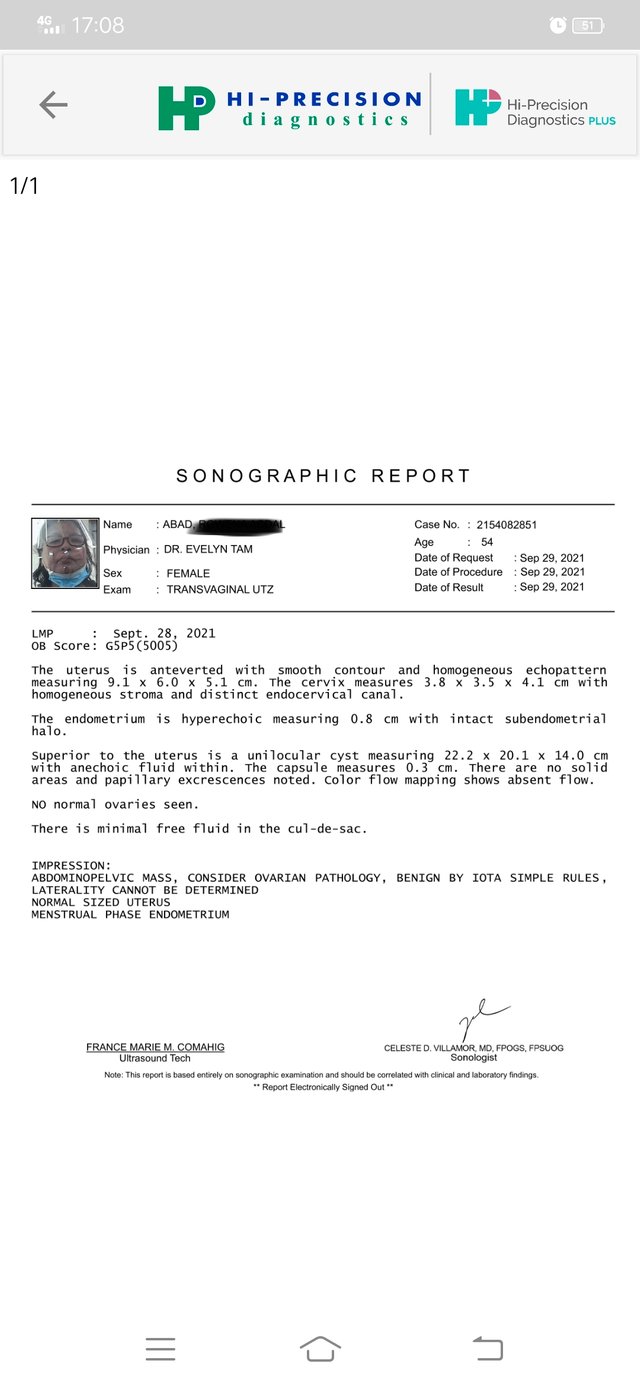 Result shows that the size of the cyst is at 22cm. Thanks to God that the doctor's interpretation is benign.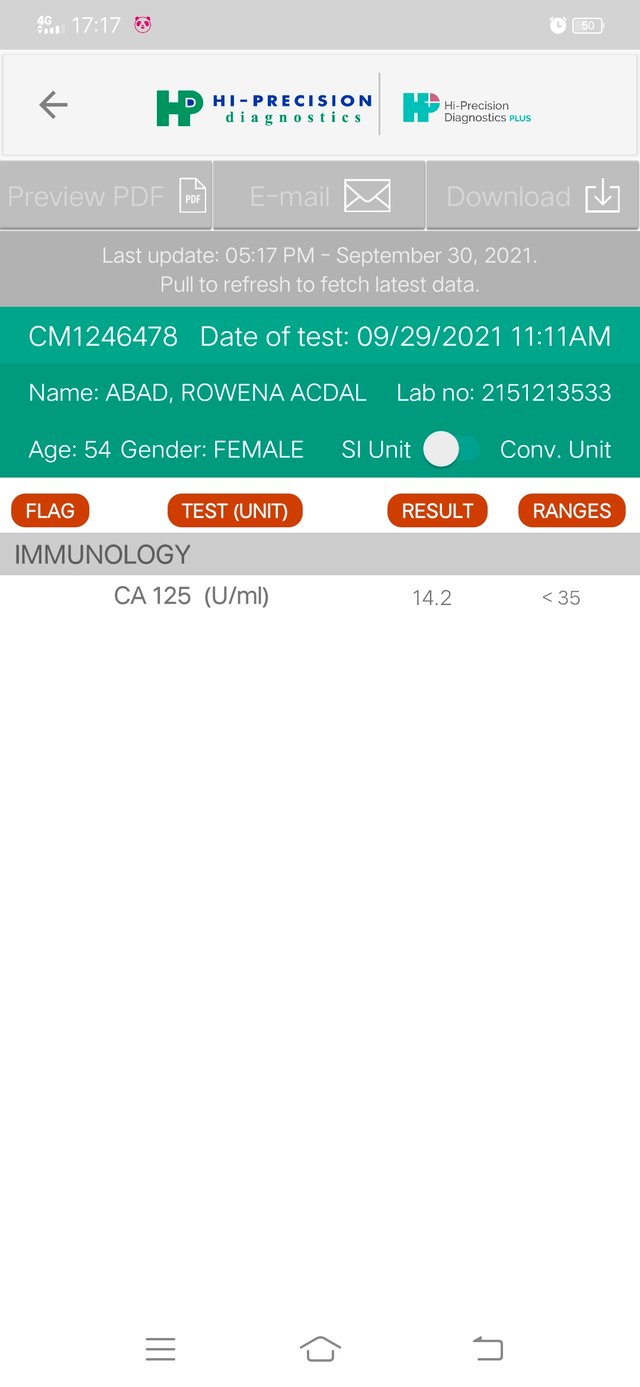 Results from her blood test came out and praise God, it is normal.
As of now, she to his doctor for results evaluation. The doctor will be giving series of tests to have a cardio clearance for her immediate surgery.
I know God is giving us this challenges for a reson. I know He will never leave our side.
We don't know what will happen in the next days but one thing is for sure, we will never give up and we will fight as one family!
Laban!
Always,
#philippines #steemexclusive #steemwomenclub10pc #betterlife #steemph