STEEM WOMEN CLUB|| "Chain of Goodness" Giving of Groceries @ Olanggo Island 01
Buenas Noches strong and wonderful women all over the universe.
A week had passed again, a week full of heavy loads, a very tiring week and a very busy week. But then, it was not a hindrance not to pursue our plan of "grocery giving" in one of the place where most of the people's job was only fishing and construction workers. And I totally agree of the saying:
"We make a living by what we get, we make a LIFE by what we GIVE." ---Winston Churchill
Since I was a little kid, I easily felt pity when I saw kids barefooted and asked money to buy bread. And I guess, it has been a mission for me to help. I am not that rich but in GIVING I was able to find my HAPPINESS. I felt so glad and my heart jumped for joy whenever I saw kids even adults received something from my hands, and I will be even more glad whenever they accepted it with a smile and a gratefulness faces was an evidence in their overjoyed heart.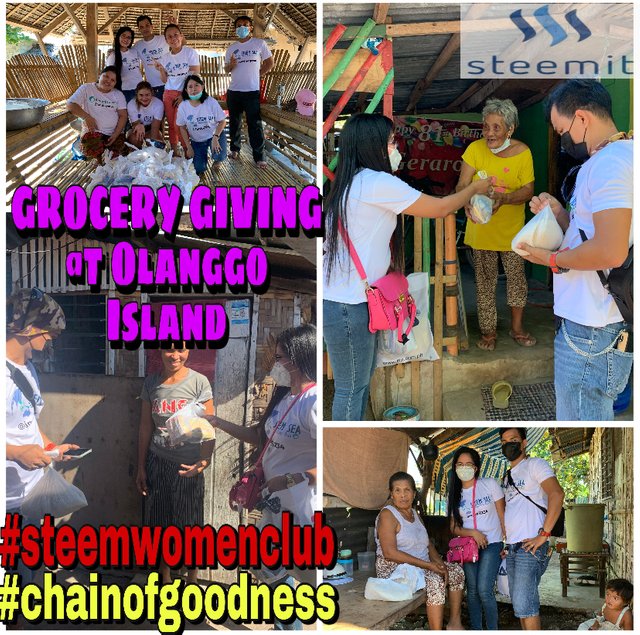 So today, please allow me to share with you my FIRST ENTRY in Grocery Giving. This is to let the mother feel that "We are Stronger Together" and "We can help fight covid-19 by sharing what we have in our own little way". Sharing doesn't need that you must be very rich, but it has something to do with your WILLINGNESS to share and inspire people.
THE PLANNING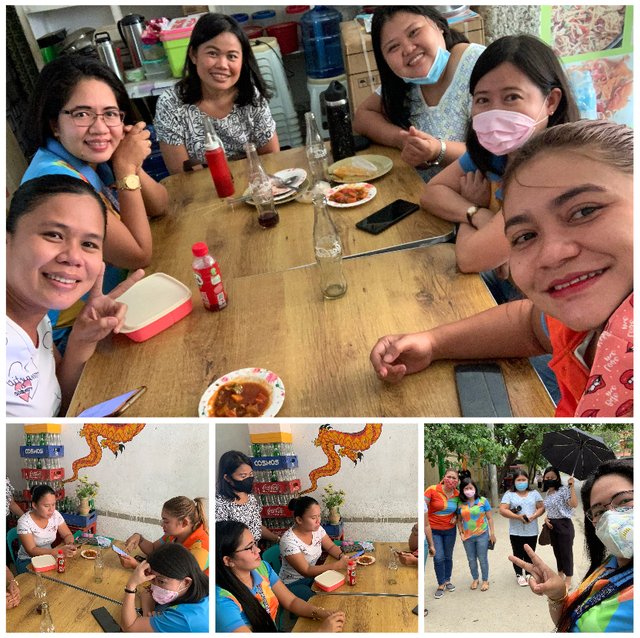 Two weeks ago, me together with my co-teachers who were already an active steemians and a very cheerful giver were planning to have a "Grocery Giving". And we chose Olango Island to be our destination of the said charity work. We chose the place because they needed help. Though we can't provide their whole year need but at least they will have something to cook in a day or two.
ON OUR WAY TO OLANGGO ISLAND
It has been a challenging and sacrificial journey upon going to our venue since we don't expect that there were lots of people queing and wanted to go to the island. Later, we knew the reason why there were lots of passengers, its because there were 2 barangay in the island who will be celebrating Fiesta. Even we don't expect it to happen but we need to embrace it because that was part of the challenge to pursue the mission.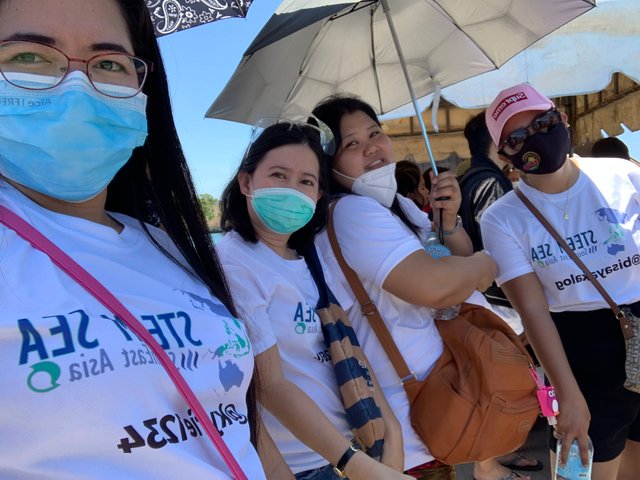 Thanks to these awesome ladies
@fabio2614
,
@bisayakalog
,
@traderpaw
with her husband
@gilbertthegreat
and my husband
@jmaxswivel
because there were no dull moments with them. And we didn't notice that it was pass 12noon and we havent eaten our lunch because of these positive people with me who just love to talk and laugh.
After 2 hours of talks and laughters, the most awaited fastcraft finally came and we reached the destination in just 8 minutes from the city to the island. Then, we ride again a tricycle going to sir
@hulyootso
's place, mam
@rosevillariasa
's husband.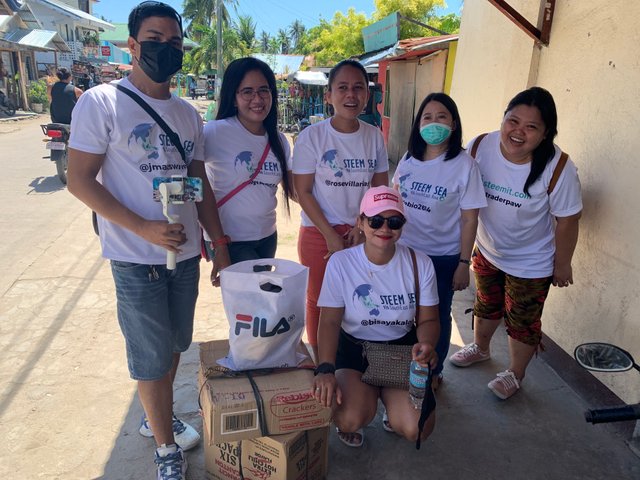 1....2....3.... TeeeeeDdddeeeeeEeeen! We were finally here, in San Vicente, Olanggo Island.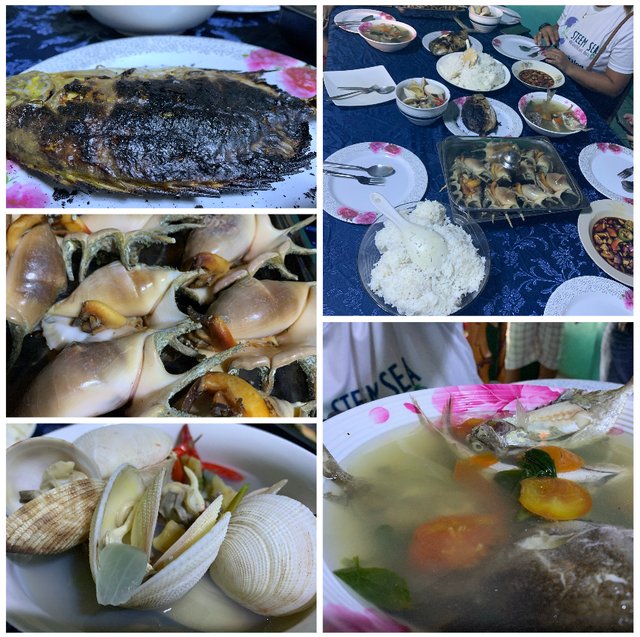 Mam
@rosevillariasa
then guide us to their happy home and served us these sumptous lunch. Daghang salamat sa grasya mam, it was so delicious.
The Preparation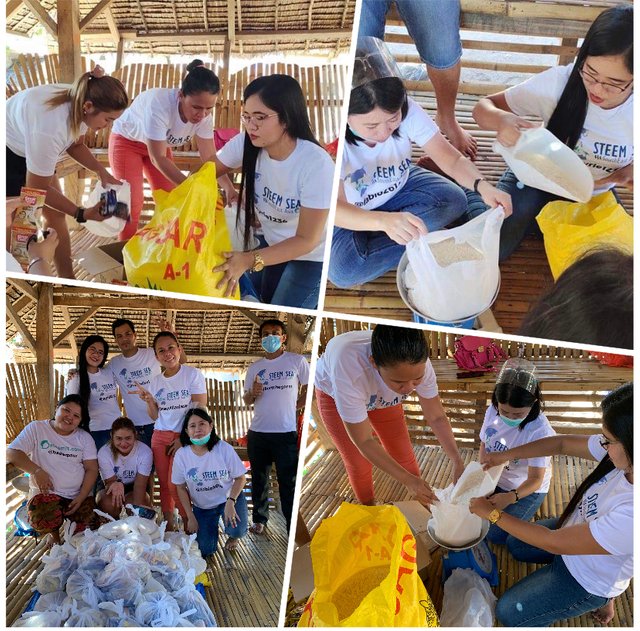 After the delicious lunch at 2pm, we then procedeed to the "nipa house" and started packing the groceries. We prepared the following:
2 kls of rice
2 coffee for adult
2 energen drink for kids
4 packs of instant noodles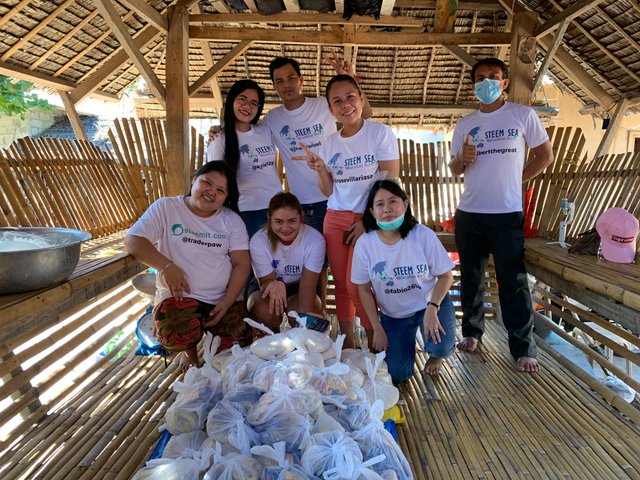 Being with these positive, and amazing cheerful giver made my day great. These day should not be forgotten and has a place in my heart and a great memory to look back in the future that in our entire life we were able to initiate such charity work like this. And it made me felt fulfilled and happy. While I am packing, I felt so excited to distribute it and felt excited with the faces I will be seeing upon receiving our small gift.
THE DISTRIBUTION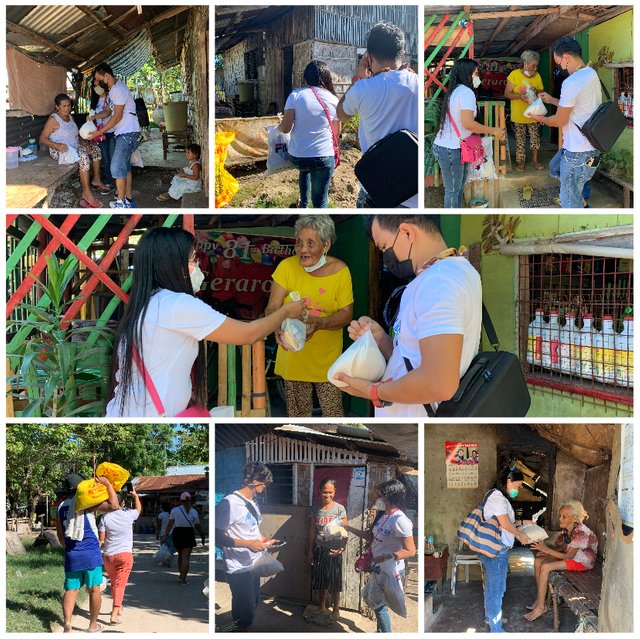 The most awaited moment and the main reason why we were in Olanggo has finally came, THE DISTRIBUTION OF GROCERY. We didn't mind the heat of the sun, and walking a distance in going to their houses. Upon going to their houses, I felt so emotional especially to the nanay and tatay (grandparents) who just lived in a small nipa house. I came to realize that I am blessed that even I am not like other rich people, I still have money on my pocket to buy my daily needs whereas these people in Olanggo even just a single meal they had hard time to provide it. I know what we gave were not enough but upon seeing the twinkling of the eyes of the people while accepting the groceries and rice we prepared, I felt that our mission succeeded. They were so appreciative, and we were able to share 25 families on that place. And we were planning to go back there in God's perfect timing.
We rise by LIFTING others. ---Robert Ingersoll
I agree with the quote above, and by sharing what we have was our way of lifting others. Let's help fight covid-19 by lifting each other through giving.
I guess, that would be all for today. Thank you for reading my entry, and I hope that I was able to inspired you and I was able to encourage you to do the same at least in our own little way we can provide their single meal. And at least in a day, we can see beautiful smile on their faces.
Love lots,

---
About the Author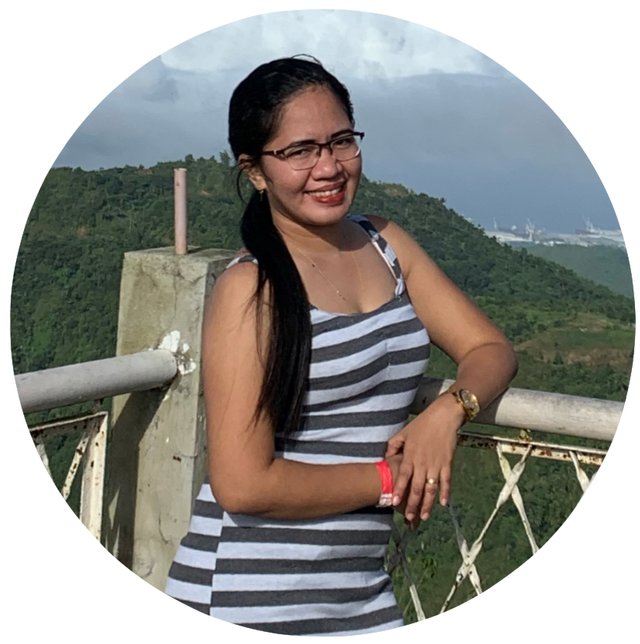 Aloha! @kyrie1234 is a Public Highschool Teacher handling in Grade 9 Math. She is the adviser of Grade 9- Special Science Class. She has a daughter who is 2 years old. She loves to explore the world and see its wonders. She wants to learn cooking and baking. She also loves different artworks and admires them. Again, thank you for the support.