Steem Women club Engagement Contest | Activities I do for my Personal Development | By @kingworldline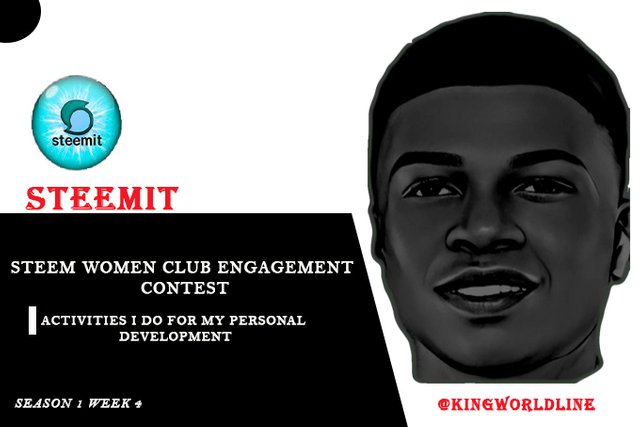 This is a wonderful opportunity to to be part of this contest on the caption on "Tell how you improved your self" hence this a great opportunity to express the basic things I do that gives me joy, which as well improve me intellectually, academically, physically and others, this topic is brought to you by the great steem women community club, am @kingworldline who is behind this article.
Improvements in life are dynamic, which is consistent positive change which tends to add more values, reputation to the already established skill as the case may be, meanwhile the improvements in man comes in diverse means which tends to keep us on the track of accommodating achievement to his or her ability.
As individuals we are all created with different statuses with different skills in accordance with our strength which tends to improve if our ability and pleasure over something is improved by doing the needful which tends to cost us a lot to achieve some time.
In my daily activities, I actually have a lot of things within me with some of them being my favourite which tends to improve me intellectually, academically, physically and mentally, all this contributes to my well being on how I keep improving myself by the skills which are built In me.
I actually improve myself by developing myself in different ways of which I find interest and rest of mind on.


Software and physical maintenance

As someone who grow up in an urban settlement, alongside with friends and family who are good in software technology, mechanical engineering, I growed up following the footstep, so there is adage which says "show me your friends and I will tell you who you are" that's real statement, so by part taking in some of the activities they do, I came to realise the value behind software and
Physically maintenance which tends to be what the current and future world need, so with this, I realised that is a great opportunity to take advantage from by making money from it, hence I discovered the more I engage on any of this related activities or project i found my self advancing and improving towards the latest development and as well progressing towards the future, is cool and convenient for me.
As you can see on the below image, I am carrying out what I can do best on the mechanical maintenance, which tends to be a UV plant in one of a water bottle company in lagos.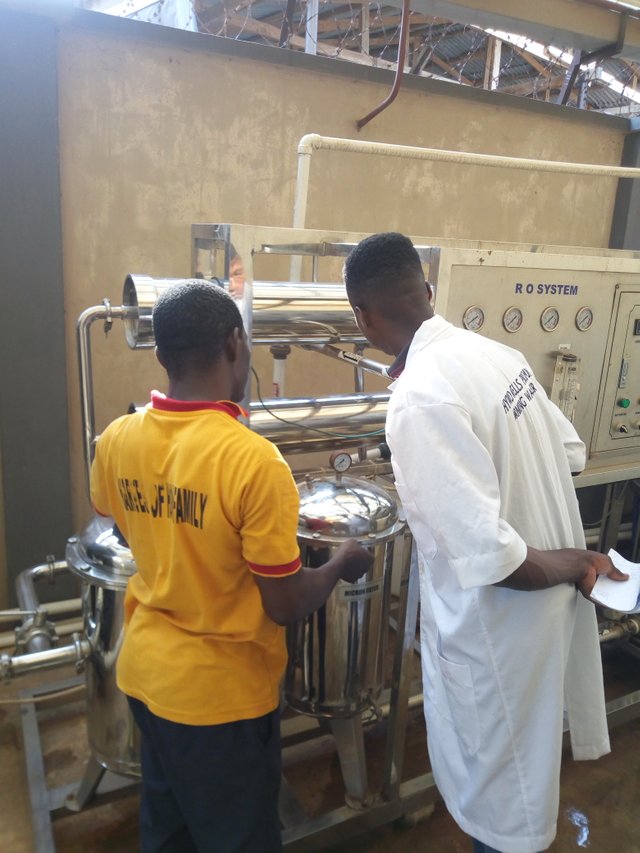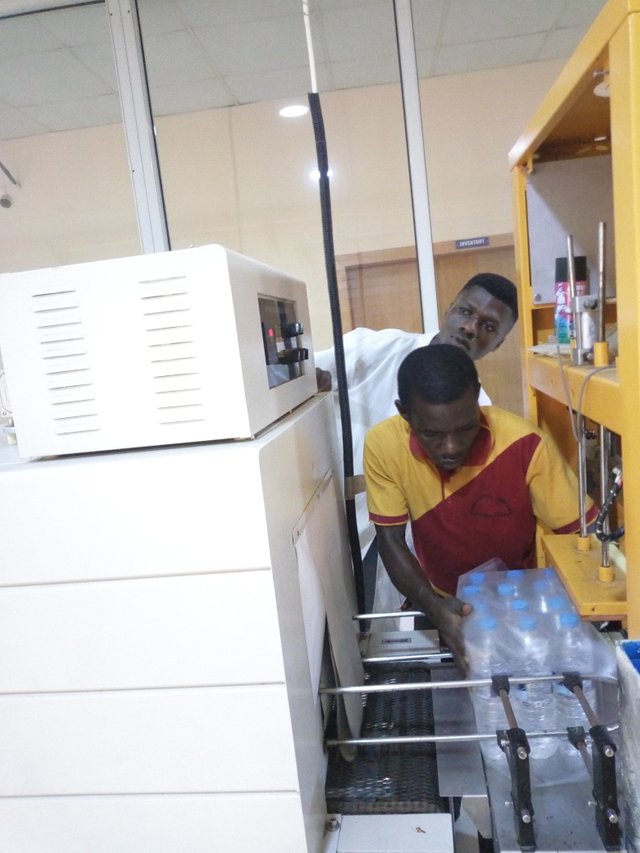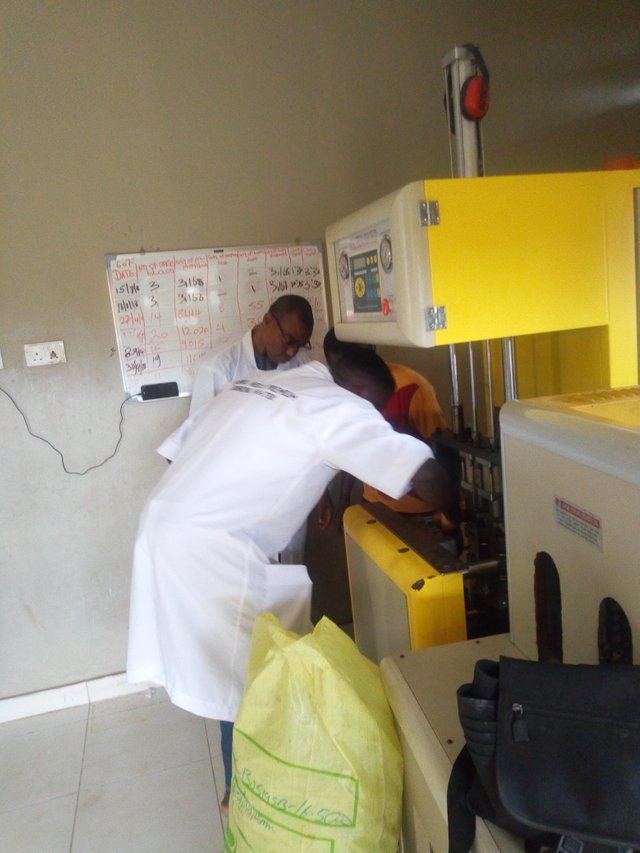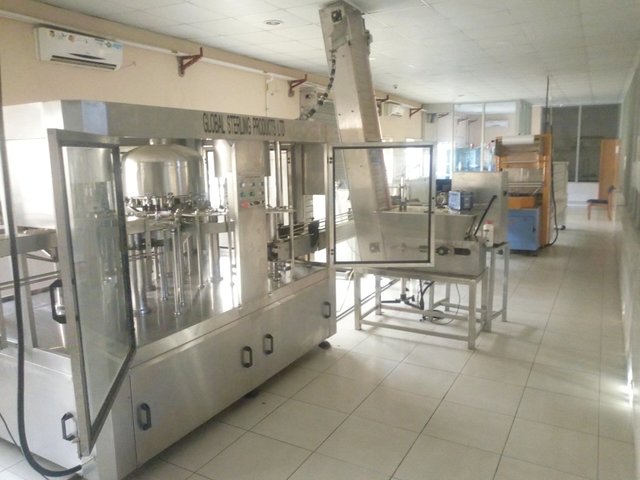 Academical

With this as the course I study through in my four years interval in Micheal Okpara Federal University in Abia State in Nigeria, I was opportune to develop my interest regards on medical research and experiment means of solving outstanding health, treatment of all kinds, so with this I was exposed to the chemistry behind the natural, synthetic, organic, inorganic, physical, environment, and analytical means of administering concept in chemistry related issues.
With all this I have continued to improve in my capacity as you can see on the below picture is me on a mini lap carrying out some treatment procedure, chemistry is what I studied, of which I make discoveries by experiment and as advance as well in my career.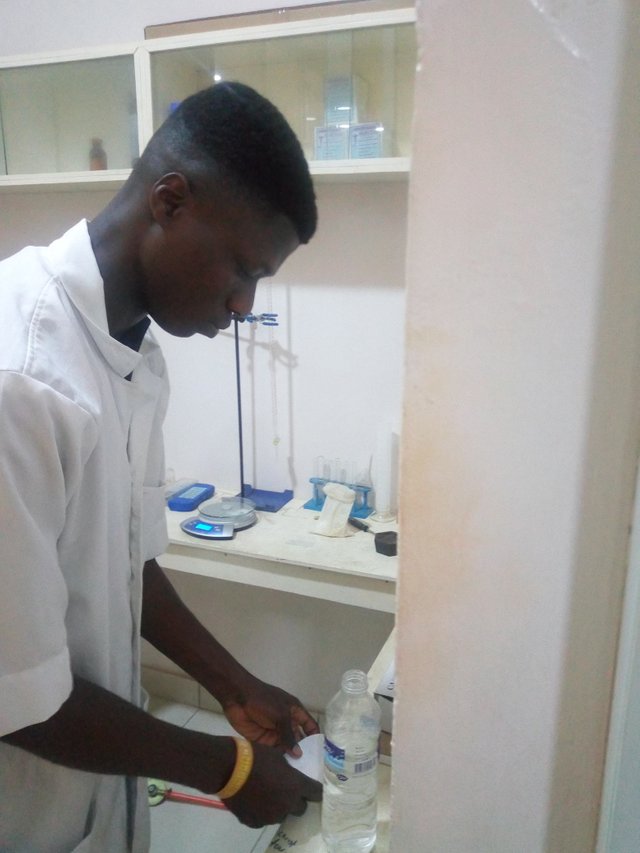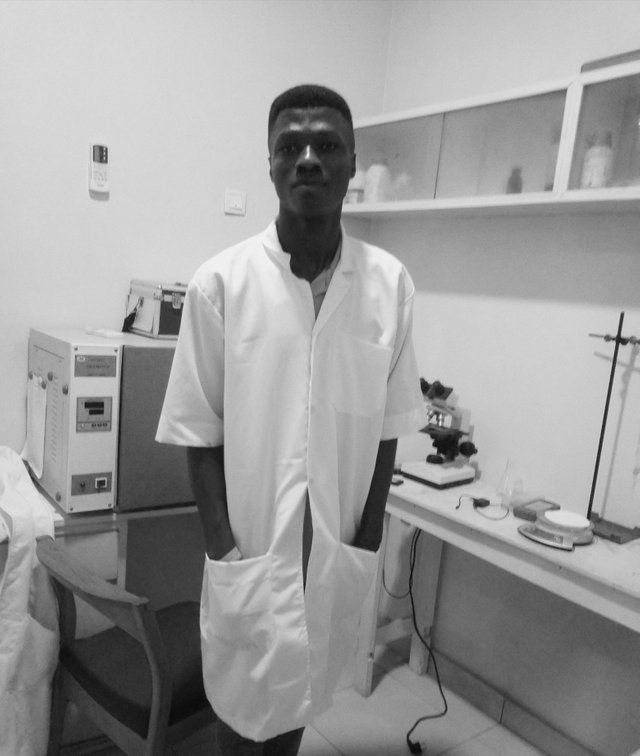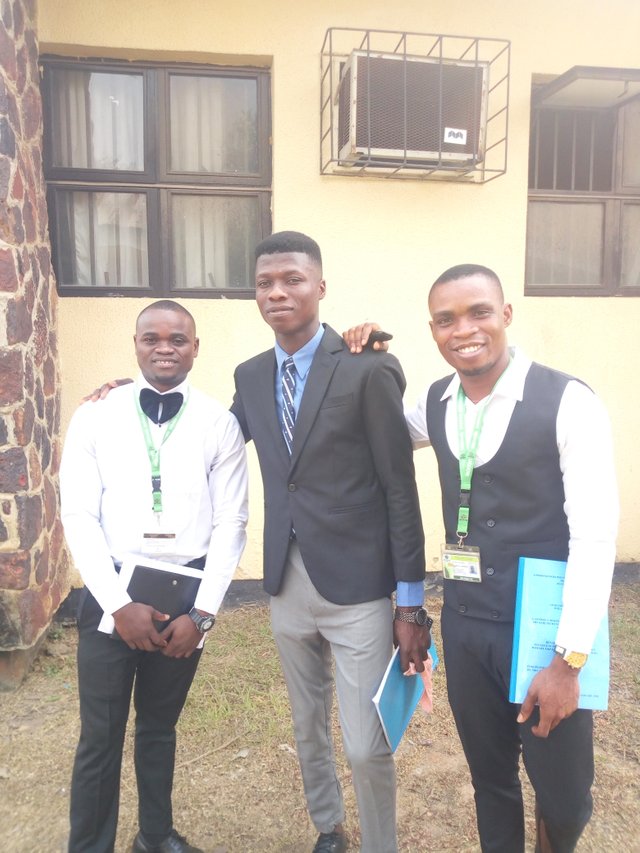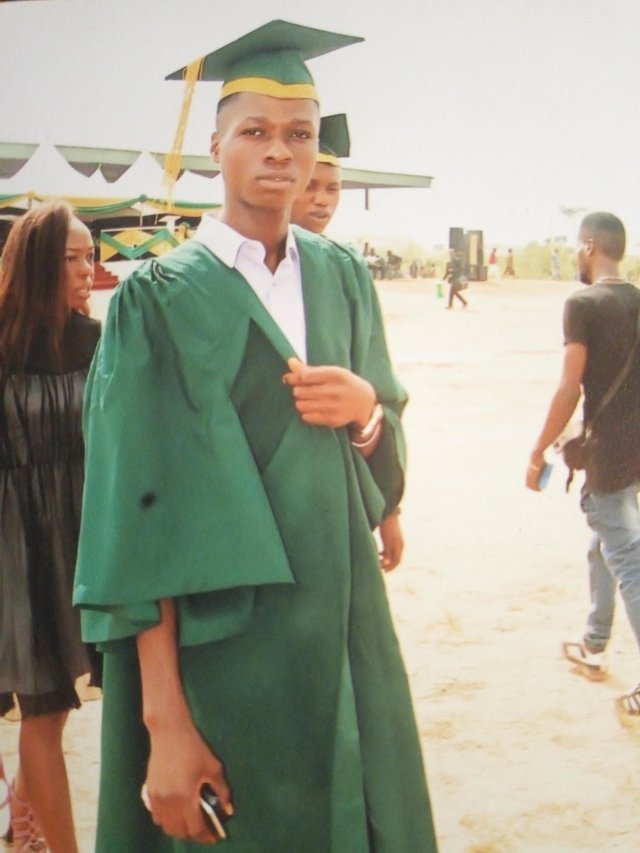 My matriculation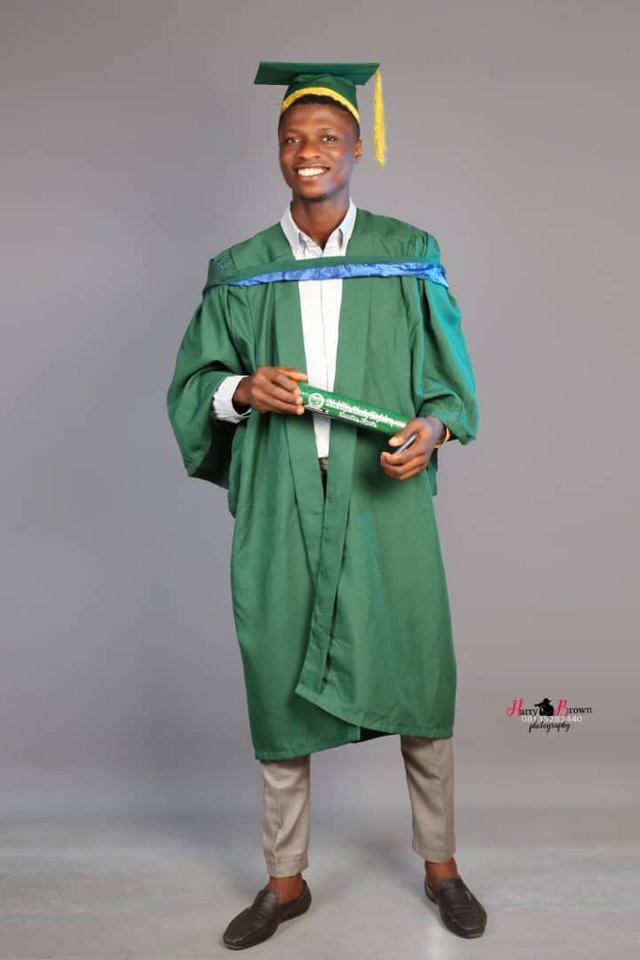 My Graduation image
Reading and blogging bis more of genotype in me which I found interesting in doing right from my childhood background which started from primary to the tertiary level, I found it interesting in writing and blogging which I as well love to do in Steemit and others, I discover the more you read the more knowledge you gets and the more you write the more knowledge you impact on others as well, I love it so much because is the quickest means on passing information to people.
Here is me carrying out routine activities on STEEMIT blog of which I spent more than five hours doing, with this I was able to learn how to trade, and learn how to explore different blockchain across different platforms with the basic aim of knowing their different functionality to humanity.

Teaching

Therefore the core root of all development is learn from teaching which came as act of teaching, therefore I love teaching because is a means assimilate which tend to have a heavy impact on me, I found out that the more I teach the more good and experience I become.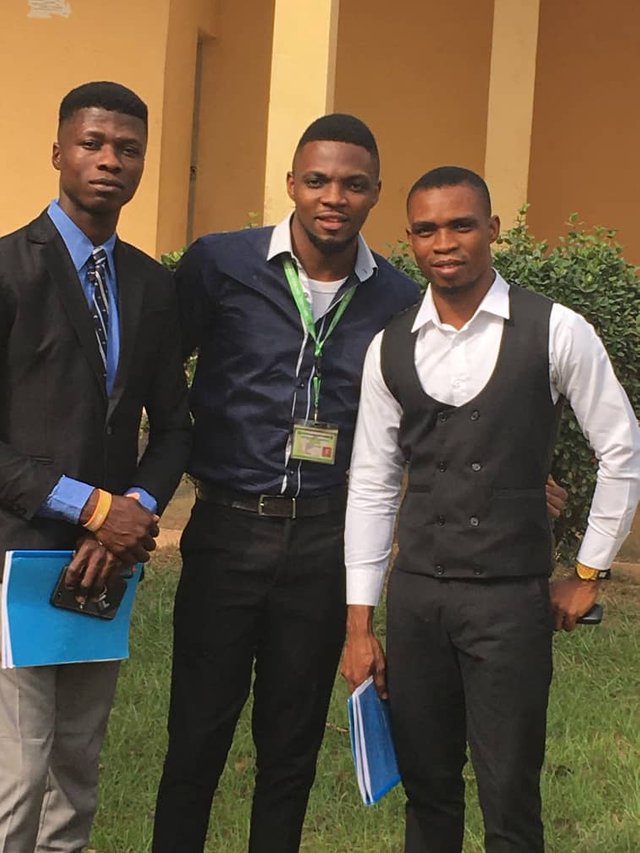 So I was opportune to tutor people on different dimensions of life which includes, base on chemistry, blockchain technology, trading, content writing, playing piano and drums, and graphic designs
Below are fliers, templates, picture designs by me on Photoshop, I found interest in all this because they improve me and earn me money as well.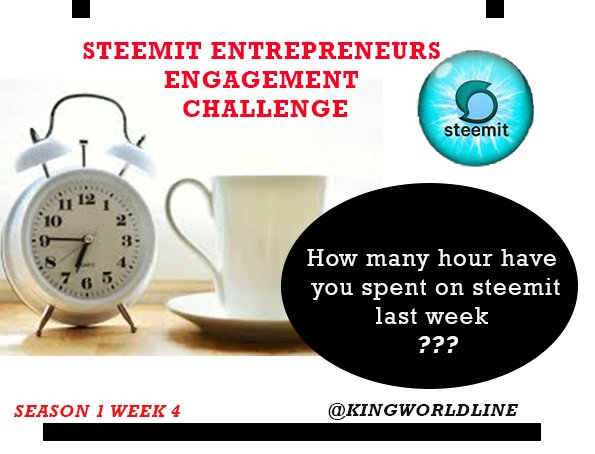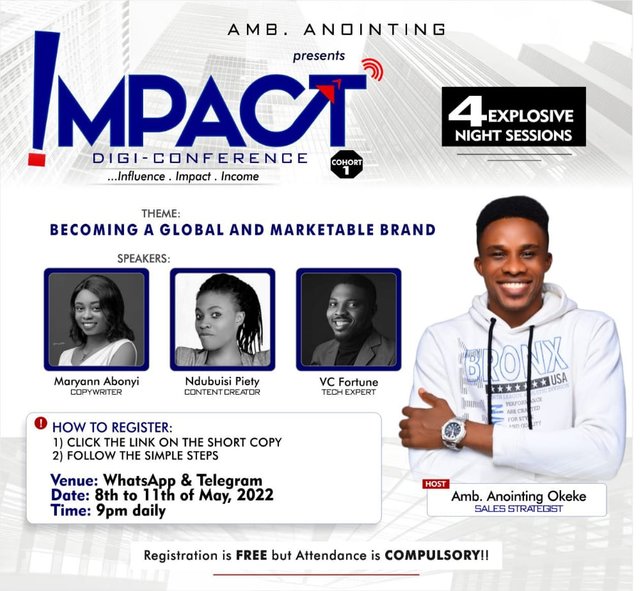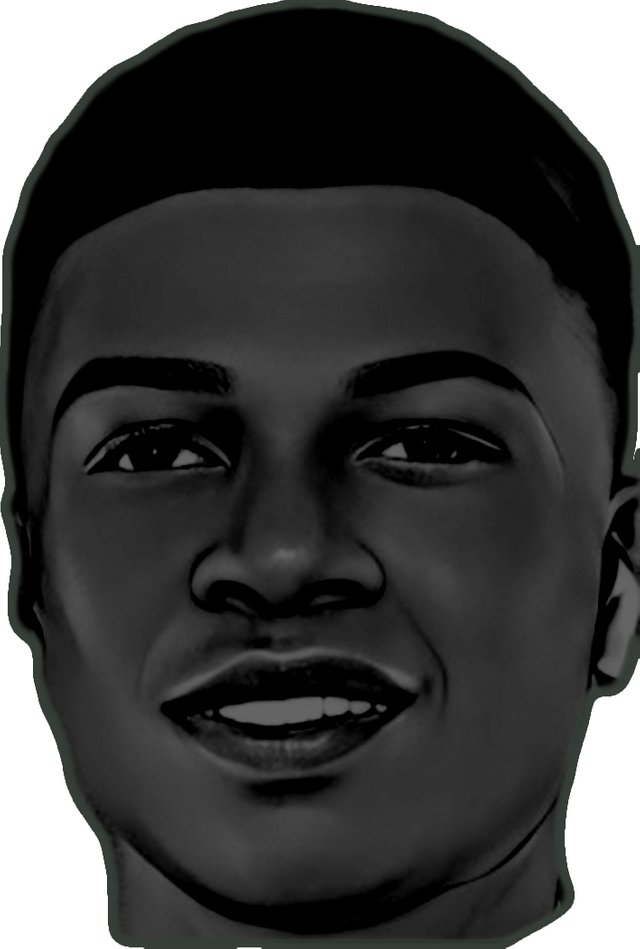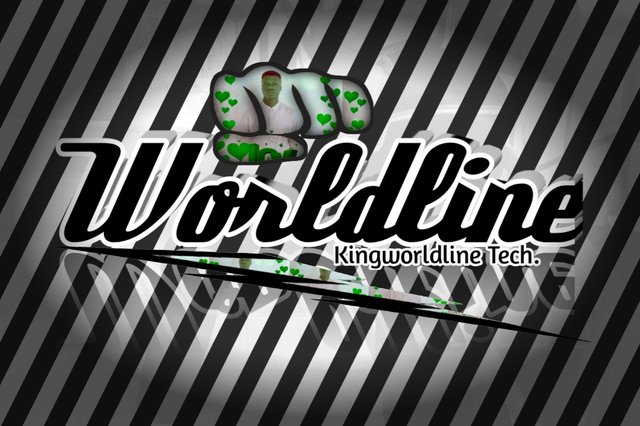 Exercise

I also improve myself physically by carrying out different exercise of which playing, watching football is one of the best things I do, because base of It.
•It relief stress on me
•Burns accumulated fats
•It help me to control my weight
•It help help me to manage blood balance sugar and insulin levels In the body medically
•It improve my mental health and mood
•It improve my sleep, Strengthen my bones and muscles.
The above mention is a means I improve myself, just by doing one of the exercise I love to do like playing football and others.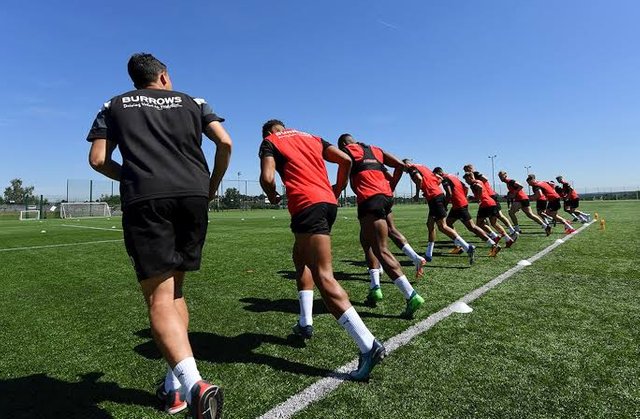 ↗️

Belief/Religion

With my belief as a man base on the the family and location I was brought up all belief in Christianity region of which believe on, of which others may differs, but the fact remains that the more I practice my belief the more I found my spiritual life waxing strong, also it seems as defensive measure of protection which tend to keep you secured against your foes, all depends on the level of belief which can tell you how powerful you are.
I take this opportunity to wax strong spiritually without harming my followers. It is so good to practice to improve yourself in such depending on your belief.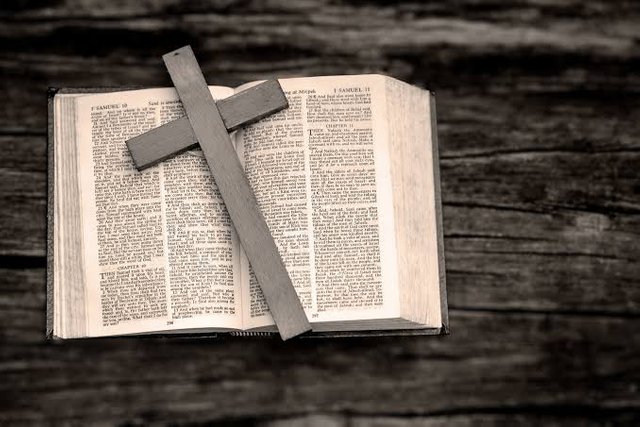 ↗️

News and Movie follow

Am the the type who love to watch movies series and follow news update on radio, television, and other news site based in there bulletin they have, because all this keeps me updated in what is happening around my religion, while the movie impove me by showing me the insight of technology, fashions entertainment and other, is great thing to have measure on
I really have improved myself in this movie series like the last ship, and the news from Nairaland and as well BBC and CNN news, is so impactful to follow up all this.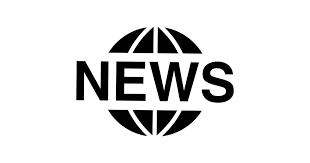 ↗️
With all this said is the various means and way which I utilize well in carry out different activities in order to improve myself in various means to ensure that I keep raiding on my pedestal without slack, I enjoy all those mentioned above well and I derive joy from them it, because it improve me and earn money as well.
**Thanks for reading. I rest my case here. Let me use this opportunity to invite @bukkyi4, @davchi, @vibrant8966, @gabikay and others to join this ongoing contest.
Let's steem on
Am; @kingworldline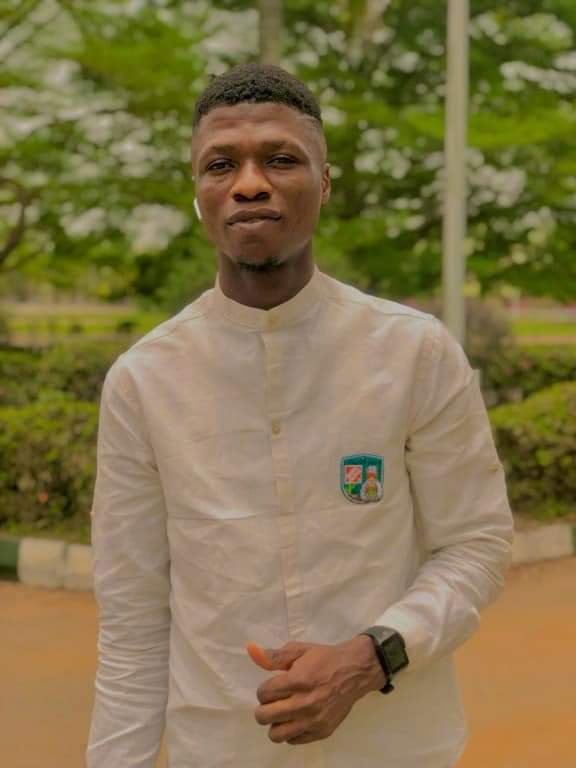 #engagement #steemwomenclub #club5050 #steemexclusive #lifestyle #nigeria